BONUS: A Reading from the Stand Up To Anxiety Book
In this episode I read the start of the Stand Up To Anxiety book – a section from the Introduction about how I felt in my teens, the two biggest fears and I had and how I overcame them. 
Scroll down to read or click play to listen
A Reading from the Stand Up To Anxiety Book
"I began to struggle with how I was feeling in my teens. Throughout school I had always felt shy and that I lacked confidence but I thought that was normal and something every girl went through. I thought it didn't matter, that I would grow out of it and had no idea how it would affect my life. I continued facing my life in the way I always had and for as long as I can remember I was the "quiet one" of the group. I had just accepted this as who I was.
When I left school it began to get worse. I felt alone, lost, worried, stressed, and down and I didn't know why. I had no idea what had caused it and I didn't know how to change it. Looking back in my journals from 2012 to 2015 when I was 17-20 years old I was experiencing these emotions almost daily:
Upset and crying all the time
Argumentative with family
Not wanting to get out of bed
Nervous around people
Not wanting to leave the house
Unenthusiastic about things I used to enjoy
Feeling lonely and like I had no friends
Can't talk about how I feel without crying
Mood changes quickly
Easily frustrated
The day came where I was in a supermarket with my sister, Katy, and she wandered off and left me alone in an aisle. I hadn't told her how I had been feeling so she had no idea what would follow. The panic began. I was crying and sweating uncontrollably, my heart racing. I had no idea what was happening to me and how to stop it.
I got back into my car and was unable to drive. The feelings were so strong I felt unable to move. I didn't know what to do or who to turn to. That was when I made the phone call to the doctor. When they answered the phone, I just cried. I couldn't find the words to explain how I felt or the help I needed. The receptionist said she would book me an appointment to talk to a doctor.
My appointment with the doctor was a bit of a blur. He asked me questions about my life and if there were any problems at work or home. The answer to both questions was no, there was no obvious problem that had caused me to feel this way.
From there, I had weekly appointments with a counsellor, who told me that I was struggling with severe anxiety and depression, and lack of confidence. She also uncovered two huge fears I had of driving and being alone in public. Making that phone call was the best decision I ever made. While it was scary having to admit to a doctor and then a counsellor how I was feeling even though I didn't understand it, I am so glad I did it.
I began to work with the counsellor on overcoming my fear using a simple technique to face my fears every week. To face my fear of driving I picked my Nanny & Poppa's old house to drive to. It was somewhere that meant a lot to me and motivated me to go, I felt I could talk to Poppa while I was there, as he had died a few years earlier.
Picking this particular place made it even more special to me facing and overcoming my fear. I set out weekly facing this fear and it didn't come easy, on the second week a car nearly crashed into me. I stayed committed and stuck to doing exactly the same drive every week at the same time.
Over time the anxiety I felt before, during and after started to go down. It started as a 10/10 and within a few months it went down. My fear of driving had decreased and eventually disappeared.
I used the same technique for my fear of being alone in public places. After the panic attack in the supermarket with Katy I knew this was one I had to overcome if I was to live a normal life. I chose a store that I enjoyed shopping in and committed the time to facing my fear weekly. I had the same results as the driving fear, within weeks the feeling of fear decreased before going down to zero fear. I can now walk confidently into any shop and spend time there without panic attacks or anxiety. Even if a panic attack does start I know what to do to get it under control and feel calmer."
Lucy J Smith is a Mental Health Advocate, Author of the Stand Up To Anxiety Book and creator of the Mental Wellness Club. After her own struggles with severe anxiety, Lucy found ways to understand and manage her anxiety and continues to manage it using personal development, self-care, routines and having an anxiety toolkit.
Related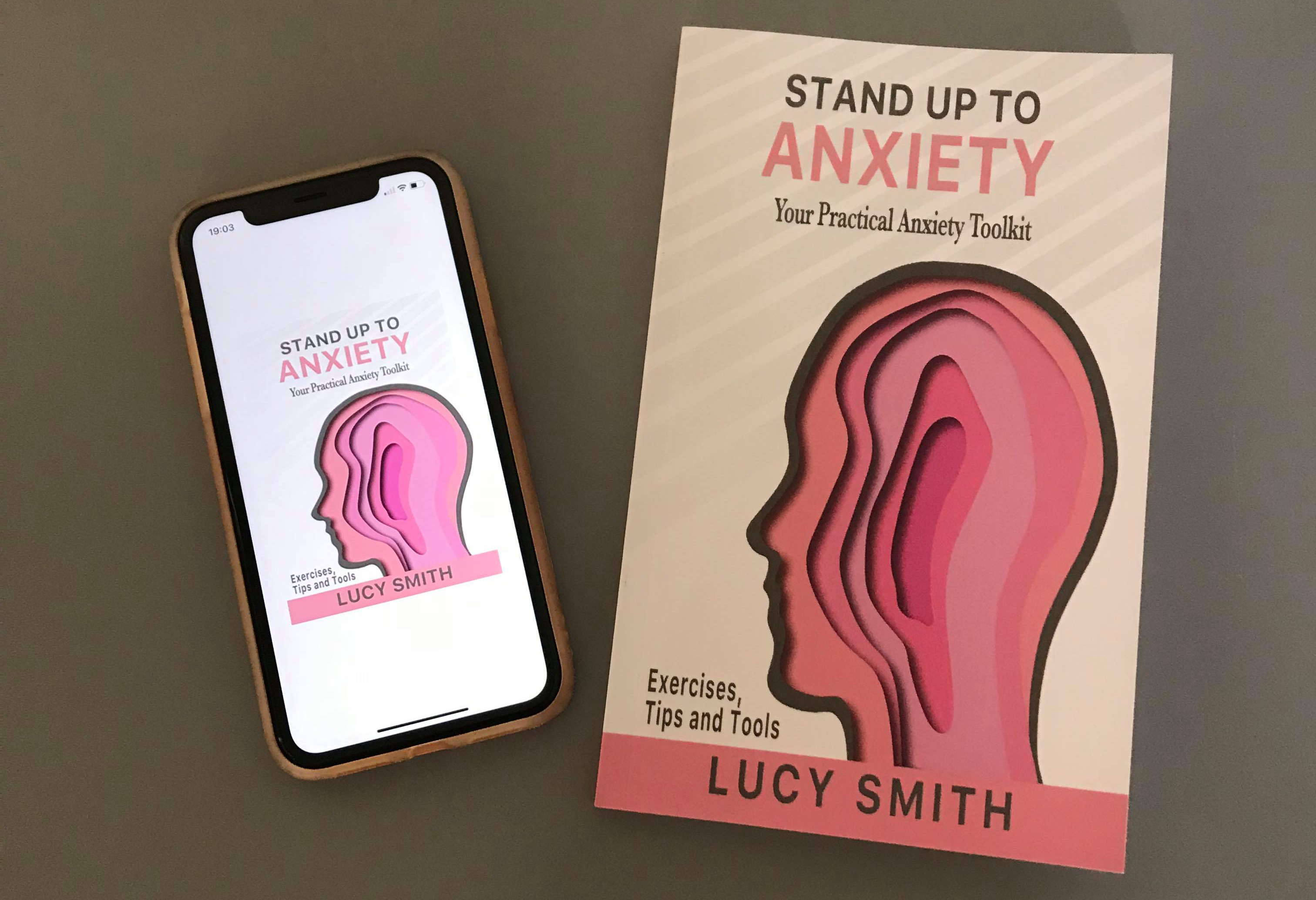 Is anxiety holding you back?
If you are struggling with anxiety right now, this book will be so helpful to you! It is based on my own experience of anxiety and panic attacks and talks you through the steps I took to understand and manage my anxiety.

Get the first chapter of the Stand Up To Anxiety Book for free
Enter your email below to get it sent straight to your inbox!
By entering your email address below you are agreeing to receive weekly emails from Lucy.