BONUS: World Well-Being Week
In this episode, for world well-being week, Lucy gives you some tips to work on your well-being.
Scroll down to read or click play to listen
BONUS: World Well-Being Week
In today's bonus episode, I'm going to be talking all about wellbeing. So for World well-being week, I think it's really important that we begin to think about physical and mental health as equals. So we're very often thinking about our physical health, if we have any physical pain in our body, or anything that's going on, we will go to a doctor, we will get treatment for that, we'll take medication for it, we'll fix it, we'll we'll do whatever needs to be done. But when it comes to our mental health, we don't quite have the same approach, it feels like we shouldn't be going to the doctor for it, or we shouldn't be taking medication for it. And you may have heard terms like it's all in your head, or just get over it or snap out of it, all of these kinds of terms are just really unhelpful. They don't help you in any way.
Your mental health is as important as your physical health and you do deserve to be able to seek medical treatment for it. Whether that's through a therapist or counsellor, whether that is through medication, or whether that's through the things that I do now to help me manage my anxiety and depression. So things like mindfulness and exercise and journaling and talking to people regularly. So that's the first thing I just really, really wanted to emphasise is that your mental health is as important as your physical health. And it's about time that as a society, we recognise that. And we all felt able to be able to seek advice for our mental health.
Reflection on your well-being habits
So for World well-being week, I think it's a really good time to reflect on what you already do. So what do you already do to look after your well-being? And again, this is physically as well as mentally, even though this is a mental health podcast. I do really think the link between physical mental health is important. So physical health is important for me to talk about as well.
For your current reflection, think about things like any habits you have, like mindfulness or exercise, how is your diet, how is your sleep? How is your social media intake? Think about your well-being as a whole, any bad habits that you may want to remove. So maybe you're spending too much time on social media, or any new good habits that you want to add. So maybe you would like to exercise more, or you feel like you need to maybe improve your diet and add more fruits and vegetables. Anything that you think, would be helpful to your well-being both physically or mentally.
A few new ideas for you – so I've already mentioned mindfulness, that's one of my favourites, things like meditation, go for a mindful walk, time outside is really, really important, especially in the summer months, but all year round, really just getting out. Being in nature, using that time to really be present in the moment. I find that especially a mindful walk in nature is really, really helpful to get me out of my own head, I find it very hard to focus on anything that's going on in my head while I'm out for a mindful walk because there's so much to look at, and there's so much beauty around us. So I think it's really important to try and utilise that.
Exercise
Exercise is really important. So I've personally joined a gym, that I go to three times a week. I play a sport, so I get a lot of exercise from that and I also spend time outside with my sport so that's really good.
Journaling
Journaling is one that I think is definitely underestimated. I think the power of journaling is very powerful for me. And I know it is for a lot of people that I've spoken to over the last few years. Doing things like journaling about how you're feeling or journaling about the things that you're grateful for can be really, really helpful to help your well-being and to help you boost your mood and feel really positive about yourself in your life. And things like journaling your feelings, I think are really important because I think very often we bottle things up, and we don't talk about our feelings enough, then something happens and we explode because all these feelings that have been bottled up inside of us. There's already too many and then one more thing happens. And that's just the last straw, it's just an explosion for want of a better word, because you've got too much going on inside your head to handle. And so it's really important that we journal our feelings or we at least talk to somebody about them if you can, and to be able to do that on a regular basis to get them off your mind and off your chest so that you don't have them all bottled up inside.
I think what I want you to take from this episode is just to really reflect on your well-being. How much are you looking after your well being so rate it from zero being bot at all and 10 being absolutely amazing, you're completely on top of your well being it's perfect. Where are you on that scale of 1-10.
So, do you need to work on some things? Do you need to maybe cut out things like extra social media? Do you maybe need to add some new positive habits things like mindfulness or exercise? Or do you need more time outside? So what is it that you want to add into your well-being and what is it that you want to remove?
I would love to know, feel free to come over and tell me on Instagram what your ideas are. My Instagram is @lucyjsmith_26 so come over and let me know on there what new habits you've added and what old habits you want to remove and let me know how you get on. And so make sure you do at least one of these activities this week for World Well-being Week. And if you like it, then carry on and see the impact it has on your well being.
Lucy J Smith is a Mental Health Advocate, Author of the Stand Up To Anxiety Book and creator of the Mental Wellness Club. After her own struggles with severe anxiety, Lucy found ways to understand and manage her anxiety and continues to manage it using personal development, self-care, routines and having an anxiety toolkit.
Related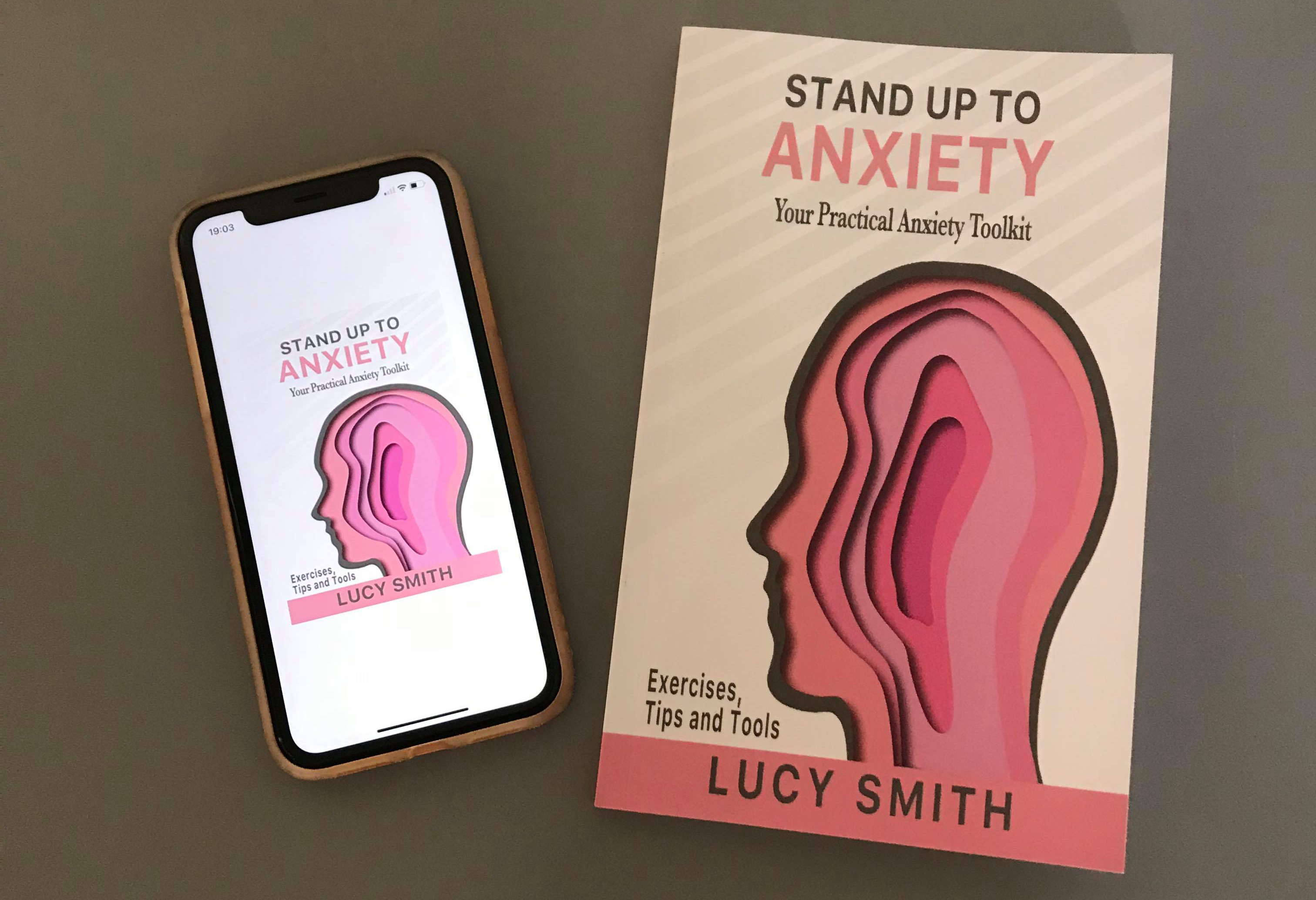 Is anxiety holding you back?
If you are struggling with anxiety right now, this book will be so helpful to you! It is based on my own experience of anxiety and panic attacks and talks you through the steps I took to understand and manage my anxiety.

Get the first chapter of the Stand Up To Anxiety Book for free
Enter your email below to get it sent straight to your inbox!
By entering your email address below you are agreeing to receive weekly emails from Lucy.