001: My Anxiety Journey
In this episode Lucy talks about her anxiety journey. Including how she felt during her teenage years, when she asked for help and learning about her anxiety.
Scroll down to read or click play to listen
My Anxiety Journey
Today is world mental health day and I'll be sharing my anxiety journey with you. I've struggled with anxiety since my teenage years and I didn't understand how I was feeling. I began to accept it for who I was and accepted it. I carried on and continued to live with it. The day came where I was in a supermarket and I had my worst panic attack, I was sweating, shaking and crying, I didn't know what to do. I didn't know how to stop the physical sensations and emotions I was feeling.
I sat in my car and couldn't drive home because of the physical symptoms I felt, I phoned the doctors surgery and cried down the phone because I couldn't explain in words how I felt. The receptionists booked me an appointment to see a doctor. I still didn't know how to explain to the doctor what I was feeling. I didn't know about anxiety or mental health as it wasn't talked about much back then. I spoke to the doctor about the physical feelings I had, the way I was reacting to things and I tried to explain in as much detail as possible without understanding it myself.
The doctor referred me to see a counsellor and we discussed how and why I was feeling this way. I filled out a questionnaire that diagnosed severe anxiety and depression. This was my introduction to these two words, the counsellor helped me to understand that this was okay and there were ways to help this. She recommended I read the book Finding Peace In A Frantic world so I went home and ordered it. When it arrived it was huge, around 800 pages, and it overwhelmed me so much that I never read it. I'd never heard of mindfulness before and was only just coming to terms with my anxiety so it felt to difficult to me at the time.
So I began to do my own research, finding out about anxiety, what it meant and how to help it. I was listening to podcasts, watching videos and reading more realistic and manageable books. It took a long time, this was back in my late teens and at the time of this episode in 2020 I am 25. Now I feel that my anxiety is under control, that I understand it and know the tools and techniques to use to manage my anxiety.
This is what I'll be talking about in this podcast, all the different ways I've learned to understand and manage my anxiety over the last 7-8 years and how you can start to add this into your own life to have the same results.
I've written and published a book called Stand Up To Anxiety which is available on Amazon. (Click here to order) It's a simple step by step process of how to understand and manage your anxiety. I've purposely kept it under 100 pages so its manageable, after mu own experience I didn't want to overwhelm anyone. The book covers symptoms, triggers, fears, managing feelings, confidence, panic attacks, social anxiety and a range of techniques in the anxiety toolkit section to help you with managing anxiety.
Listen to the Reading from the Stand Up To Anxiety book in this BONUS episode.
Head over to Instagram and share a screenshot of you listening to this podcast and let me know what you thought. @lucyjsmith_26
Lucy J Smith is a Mental Health Advocate, Author of the Stand Up To Anxiety Book and creator of the Mental Wellness Club. After her own struggles with severe anxiety, Lucy found ways to understand and manage her anxiety and continues to manage it using personal development, self-care, routines and having an anxiety toolkit.

Related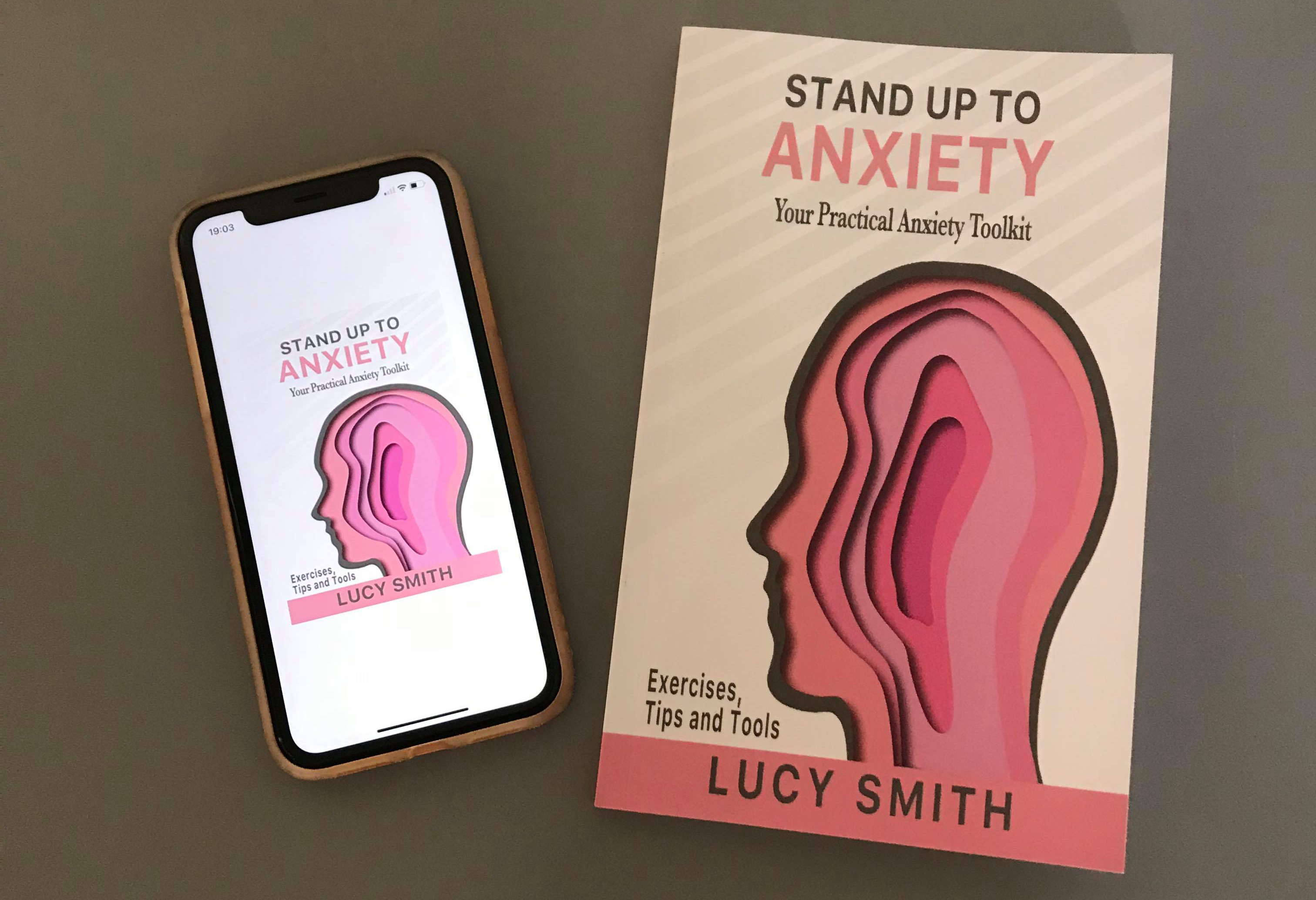 Is anxiety holding you back?
If you are struggling with anxiety right now, this book will be so helpful to you! It is based on my own experience of anxiety and panic attacks and talks you through the steps I took to understand and manage my anxiety.

Get the first chapter of the Stand Up To Anxiety Book for free
Enter your email below to get it sent straight to your inbox!
By entering your email address below you are agreeing to receive weekly emails from Lucy.