002: Understand Your Anxiety Triggers
In this episode Lucy talks about how to understand your anxiety triggers.
Scroll down to read or click play to listen
Understand Your Anxiety Triggers
This week's episode is all about how to understand your anxiety triggers. This is an important step in learning to understand your anxiety and doing this will help you to recognise when your anxiety may be triggered in the future and to prepare for future events.
Anxiety triggers are events, situations, people, words, things that cause your anxiety to be triggered and to feel symptoms of anxiety (this is covered in episode 3 of the Stand Up To Anxiety Podcast) Some examples of triggers could be driving, public places, phone calls, video calls, photos, or anything that causes you to feel anxiety.
Over the next few weeks start to think about what causes your anxiety. When your symptoms start, think about what happened directly before. If it was something you know caused your anxiety then write it down. If a trigger comes up 3 or more times that is a regular trigger and we will focus on these to see how you can prepare better or use management tools to help.
Sometimes you may feel there isn't an exact trigger, sometimes it can be thoughts, a memory. It can be nothing in particular that caused your anxiety and can feel like it came from nowhere, when this happens write it down so you know. Write down any thoughts that trigger your anxiety too, thinking about the past or worrying about the future.
Some triggers can't be avoided so for those you'll use your anxiety management tools to manage your anxiety and symptoms when you're in that situation. One of my old anxiety triggers was the job I had at the time, and another was job interviews. So I felt stuck and unable to do anything about this. I decided to prepare myself for a job interview and began using visualisation, affirmations and other techniques to help me feel confident and manage my anxiety in a job interview. The interview went really well (as I'd visualised) and I got the job. I still work there now and I love my job.
Get to work over the next week or so and let me know on Instagram. Here are some of my triggers, those of you that have read my book Stand Up To Anxiety will know my triggers and how I've learned to manage and overcome specific ones. My most severe ones were driving and being in public places alone, particularly shopping. Others are death and other people dying, even people I don't know. Being in unfamiliar places or with people I don't know, being in bars or areas where people were drinking alcohol. Being out in the dark, being home alone, a dark room.
One that I'm still working on is spiders, they still trigger my anxiety. Once I was home alone and a huge spider was in my living room and I had a panic attack because I couldn't leave the room. I managed to get my panic attack and anxiety under control enough to do the rational thing and put a glass over the spider so I could feel comfortable and leave someone else to remove the spider (I don't agree with killing them, my boyfriend lets them go outside).
The next episode is all about symptoms. These two combined is an important part of learning to understand your anxiety. Once you know your symtoms and triggers you can know when your anxiety is triggered and you can begin to use management techniques that you may already know or that you learn from future episodes.
Head over to Instagram and share a screenshot of you listening to this podcast and let me know what you thought. @lucyjsmith_26
Lucy J Smith is a Mental Health Advocate, Author of the Stand Up To Anxiety Book and creator of the Mental Wellness Club. After her own struggles with severe anxiety, Lucy found ways to understand and manage her anxiety and continues to manage it using personal development, self-care, routines and having an anxiety toolkit.
Related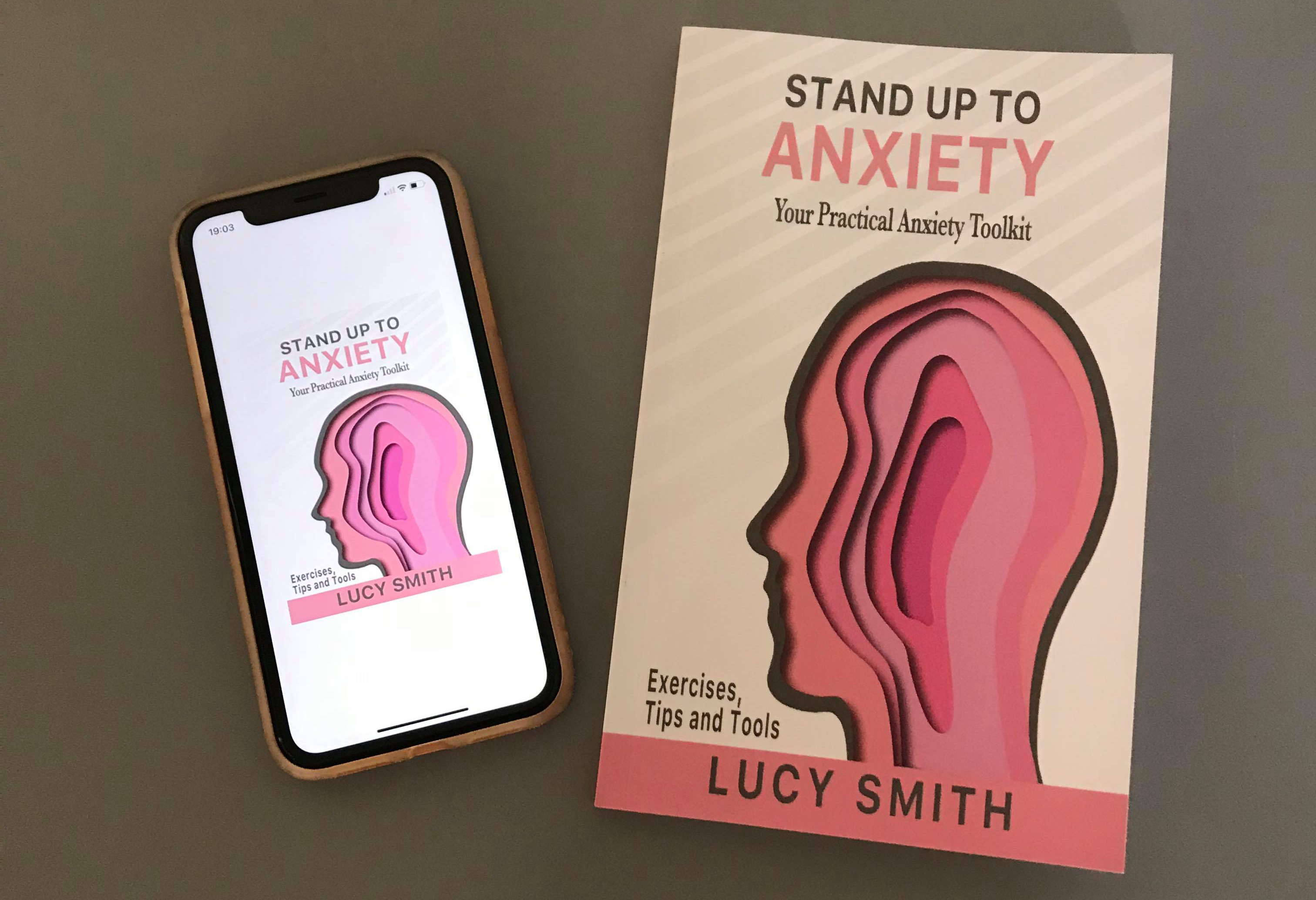 Is anxiety holding you back?
If you are struggling with anxiety right now, this book will be so helpful to you! It is based on my own experience of anxiety and panic attacks and talks you through the steps I took to understand and manage my anxiety.

Get the first chapter of the Stand Up To Anxiety Book for free
Enter your email below to get it sent straight to your inbox!
By entering your email address below you are agreeing to receive weekly emails from Lucy.