003: Know Your Symptoms
In this episode Lucy talks to you about how to know your symptoms, including the 3 types of symptoms discussed in her book, Stand Up To Anxiety – physical, cognitive and behavioural.
Scroll down to read or click play to listen
Know Your Symptoms
Today we're going to be talking about how to know your symptoms. There are 3 different types of symptoms that I talk about, these are covered in the Stand Up To Anxiety book. The first one is physical – you feel them within your body (sweating, shaking, stomach aches, headaches, dizzy, lightheaded, hot, finding it hard to breath, physically jumping or a jolt in the body). These are very common in anxiety, it's important to know your symptoms so you know that when you get that headache or feel sick it's because your anxiety has been triggered. I know like to think of these as a warning and reminder to start using my anxiety management tools to get it back under control.
Cognitive symptoms involve anything you feel within your mind. For example negative thoughts, dread, feeling worried or nervous, lacking confidence, feeling like your mind is racing and out of your control. Those cognitive symptoms are sometimes less obvious than the physical symptoms as they can be a little bit more subtle. Try to be aware of when they begin and use it as a reminder.
The last type of symptom that I talk about are the behavioural ones. These are the behaviours or actions that you may do when feeling anxious. This could involve avoiding certain activities, not feeling able to concentrate, feeling restless or irritable and disturbed sleep.
When your anxiety gets triggered you may feel the physical and cognitive symptoms and that may cause you to begin to avoid a certain activity. There are lots of different symptoms, those are just a few of a huge list. Everyone is completely different, we all experience different symptoms. It's important to know what your symptoms are and remind yourself that it is normal for you.
Here is a reading from the panic attacks chapter in my book, Stand Up To Anxiety, to explain to you how my panic attacks felt: "My panic attacks were short and intense. An overwhelming feeling of fear, my heart racing, sweating, stomach churning and feeling sick. On occasions I felt dizzy, lightheaded and collapsed. For hours, sometimes days after the panic attack I would continue to feel these physical, cognitive and behavioural symptoms, particularly feeling drained, worried, on edge and jumpy."
Those were my panic attack/ severe anxiety symptoms and how it made me feel. When I began to feel those symptoms I knew that a panic attack was starting and my anxiety had been triggered. I knew what I had to do next.
What I would suggest is that you begin to be really aware of how your body and mind feels and how you behave around moments of anxiety. Think about what those symptoms are, make a list in a notebook or a phone so you can see it when you need it. Don't worry about grouping them if you're not sure. Then as soon as you feel that first symptom you can look at the list and remind yourself that it's a symptom of your anxiety and its completely okay, you're going to be fine because you always are every time you feel these symptoms. It's anxiety and is passes and you can remind yourself that that's what it is and begin to work on managing your anxiety and those symptoms beginning to feel a bit more normal.
It's also important to remember that if you are experiencing severe physical symptoms for the first time, so for example like I explained I fainted on several occasions with my panic attacks. If thats something you experience and you faint, you have a racing heart or palpitations or anything that could be another medical issue please get it checked out. It's always good to seek medical advice with severe physical symptoms like that.
When I had to go to A&E (Hospital) and get paramedics out with my faints, in the end my diagnosis was that those symptoms were my panic attacks. They ruled everything else out, I had to have heart tests, a CT scan and lots of blood tests to check everything medically was okay with me. Once all those came back as normal they were able to say these symptoms were my panic attacks and anxiety and I was able to manage it.
Knowing your symptoms is super important on the journey to understanding and managing your anxiety so please don't take this lightly and make sure you do this exercise. Also, be sure to add to your list as your symptoms may change over time. Keep your list up to date and be aware of what your symptoms are and use them as a warning to use your anxiety management tools when triggered.
Head over to Instagram and share a screenshot of you listening to this podcast and let me know what you thought. @lucyjsmith_26
Lucy J Smith is a Mental Health Advocate, Author of the Stand Up To Anxiety Book and creator of the Mental Wellness Club. After her own struggles with severe anxiety, Lucy found ways to understand and manage her anxiety and continues to manage it using personal development, self-care, routines and having an anxiety toolkit.
Related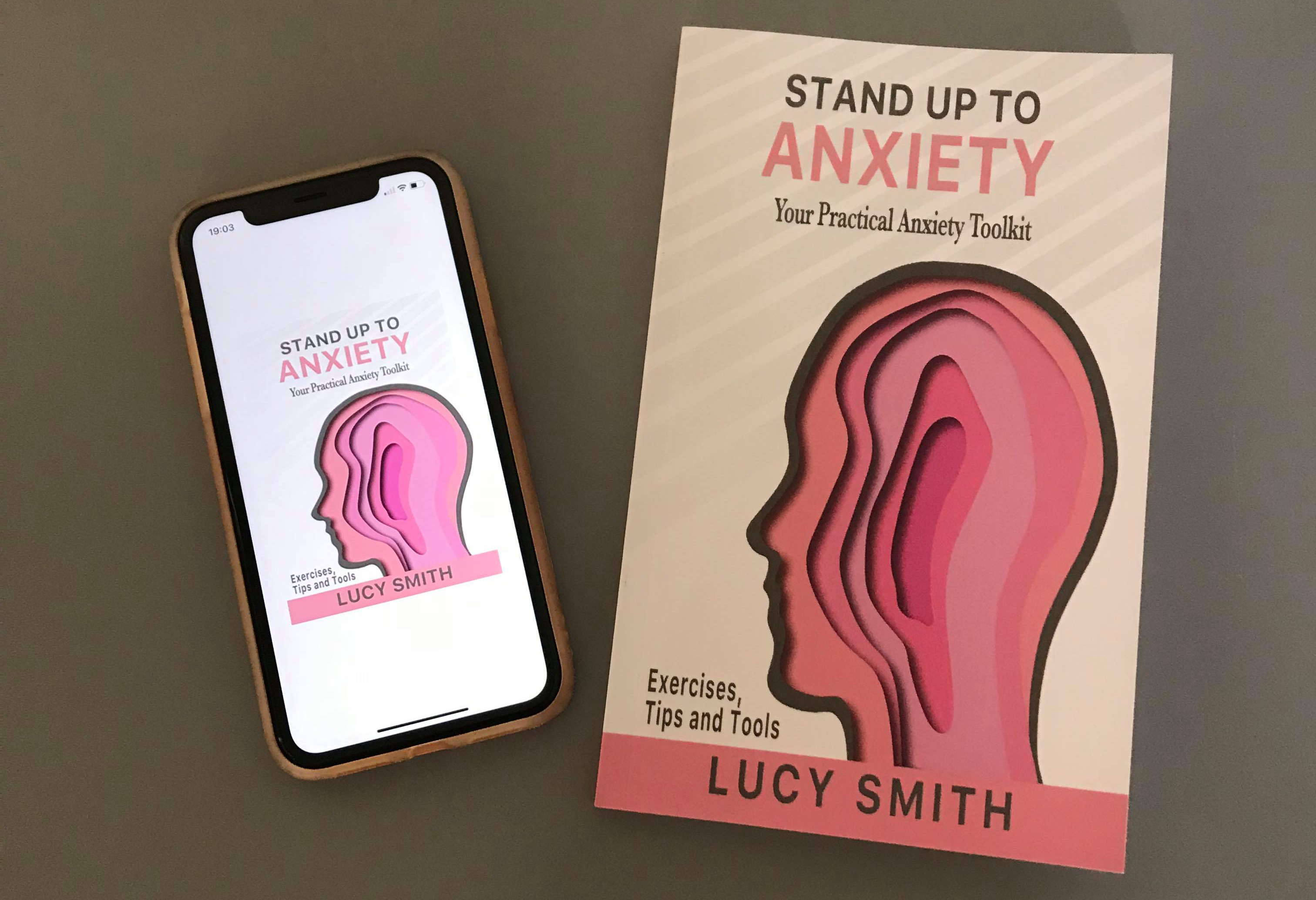 Is anxiety holding you back?
If you are struggling with anxiety right now, this book will be so helpful to you! It is based on my own experience of anxiety and panic attacks and talks you through the steps I took to understand and manage my anxiety.

Get the first chapter of the Stand Up To Anxiety Book for free
Enter your email below to get it sent straight to your inbox!
By entering your email address below you are agreeing to receive weekly emails from Lucy.