004: How To Expand Your Comfort Zone
In this episode Lucy talks about how to expand your comfort zone, including the comfort, stretch and panic zone and shares with you a useful exercise to help you get more comfortable with activities that currently cause you anxiety.
Scroll down to read or click play to listen
How To Expand Your Comfort Zone
In today's episode we're going to be talking about how to expand your comfort zone. So I see the comfort zone as the activities that we feel comfortable doing, the ones we do everyday without worrying about them and they happen easily and naturally. To start with write a list of all the activities that you feel comfortable doing.
The next level that I see is the stretch zone. These are the activities that stretch you a little bit, you may begin to feel a little uncomfortable, a bit of anxiety. But it's not horrendous, it's just a little uncomfortable. If you can think of any activities that you would say are in this zone then write them down.
The final area is the panic zone, the activities that cause you severe anxiety or panic attacks and things that you would rather avoid because they are so uncomfortable. Write down all the activities that you would class as being in your panic zone.
We are going to gradually work through these activities one by one, taking it steady. We're not going to push it too far because sometimes that can have the opposite effect. Pick out 1 or 2 activities that feel the easiest for you from your stretch zone and to start with you will face those activities. I suggest you get really specific on when, how and where you are going to do these so you know exactly what you're doing and can prepare yourself for it. If it's the same every time it will begin to get a bit more comfortable for you so thats a good first step to take.
Once you've done that – you've picked the activities and got really specific on the details – you're going to start to face it. While you are facing those activities use any management tools that work for you, for example mindfulness or deep breathing. Another great thing to do is journal before, during and after the activity so you know how you are feeling and can track your progress. Over time you will see if the activity is getting easier for you and maybe even moving into the comfort zone.
Tracking your progress will help to build your confidence and help you to believe that you can face these activities that scare you. When you move onto other stretch zone and even panic zone activities you'll know that you can do it because you've done it before and that it's possible to feel more comfortable in activities that currently cause you anxiety.
Theres a whole chapter on this in the Stand Up To Anxiety book and I talk about the three zones in detail and how to move between the zones and get more comfortable with those activities.
When I began seeing a counsellor, I talked a lot with her about fears that I had. Driving in unfamiliar places and on my own and being in public places particularly shops were on my panic zone list. Those were two activities that often caused me severe anxiety or panic attacks. I began to work on facing these activities every week. I know for driving I chose Monday at 4pm and I drove to my nan and grandad's old house, he had died a few years before and I felt I could talk to him while I was there. I then spent a few weeks driving to his grave to get comfortable with another unfamiliar route. I picked a place that meant a lot to me and motivated me to go which helped me in facing these activities.
Every single week I went out and faced that activity, no matter how I felt. I recorded how I felt before, during and after going out – it started as 10/10 feeling loads of physical symptoms and really anxious. Within a few months it had gone down to 0/10 and I was hardly feeling anxious at all.
So get started with writing your own lists, let me know over on Instagram whats in your comfort, stretch and panic zones. This activities is so useful and impactful to help you get more comfortable with activities that currently make you feel anxious. This is an on going process, it takes time and practice but it's worth the effort because, as you can see with me, I've managed to face activities that used to cause panic attacks and now doing them feeling comfortable.
Head over to Instagram and share a screenshot of you listening to this podcast and let me know what you thought. @lucyjsmith_26
Lucy J Smith is a Mental Health Advocate, Author of the Stand Up To Anxiety Book and creator of the Mental Wellness Club. After her own struggles with severe anxiety, Lucy found ways to understand and manage her anxiety and continues to manage it using personal development, self-care, routines and having an anxiety toolkit.
Related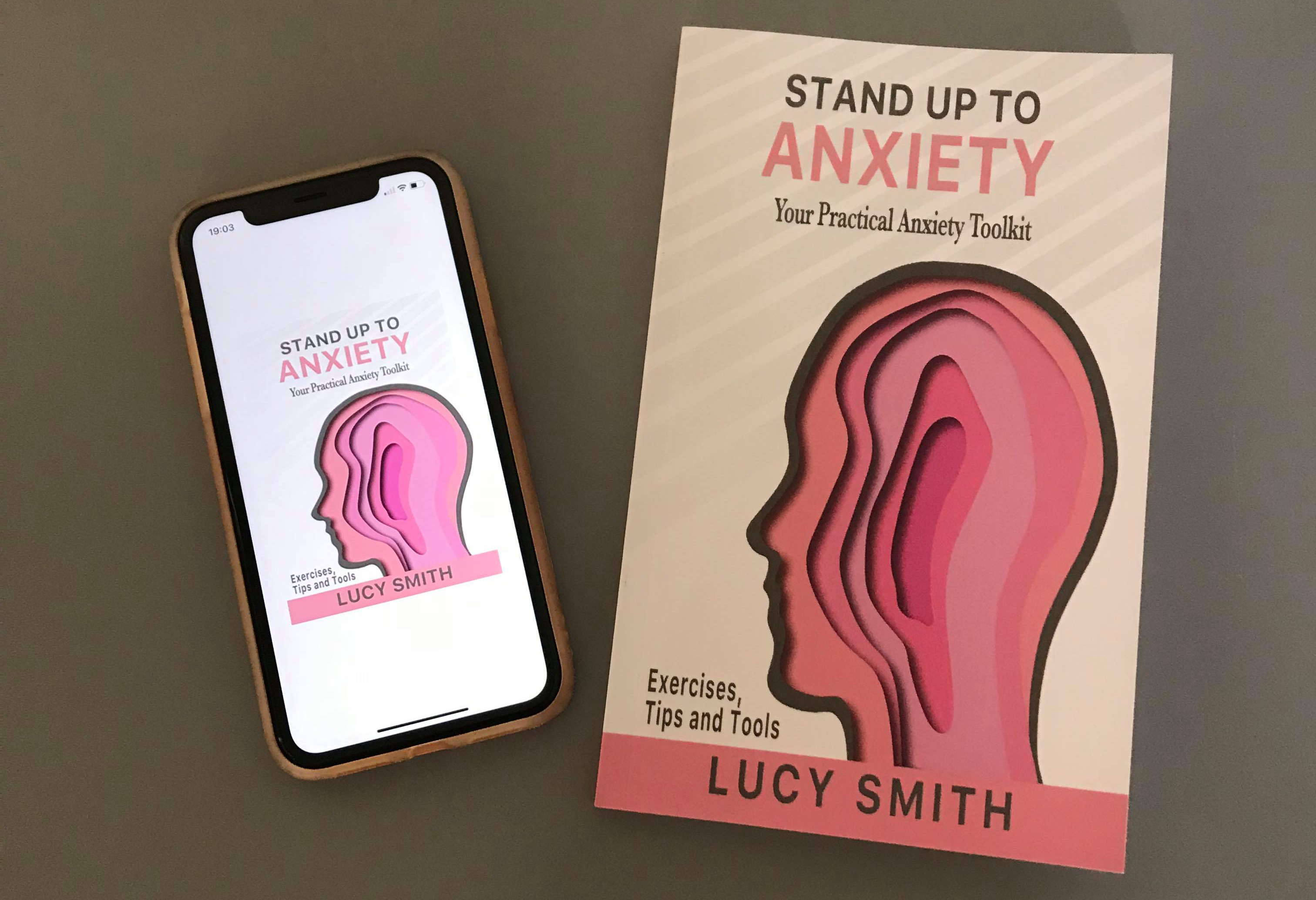 Is anxiety holding you back?
If you are struggling with anxiety right now, this book will be so helpful to you! It is based on my own experience of anxiety and panic attacks and talks you through the steps I took to understand and manage my anxiety.

Get the first chapter of the Stand Up To Anxiety Book for free
Enter your email below to get it sent straight to your inbox!
By entering your email address below you are agreeing to receive weekly emails from Lucy.