008: Supporting Children With Anxiety
In this episode Lucy talks about supporting children with anxiety, including how to help them understand it, how to be supportive and how do deal with anxiety around eating and meal times.
Scroll down to read or click play to listen
Supporting Children With Anxiety
This is something that I've been hearing more and more recently with children beginning to experience anxiety that they haven't before or it is more heightened with everything going on. Anxiety in children is similar to anxiety in adults so we can face it in the same way, while understanding that children may need more support in understanding their anxiety.
Like I always say it's really important to understand symptoms and triggers so work through that with your children so they can begin to understand theirs. Get them to explain how it feels in their body – sick, hot, sweaty, shaky. How do they feel in their mind – restless, negative thoughts. And how do they behave – avoiding activities, trouble sleeping.
Ask them to list all the things that make them feel anxious. For example working in groups at school, being around specific children, eating. Ask them to explain it to you so they begin to understand. Theres a chance that they may not know their triggers or maybe not have any at all and this is normal – this happens for adults too. Sometimes anxiety comes from nowhere and there's no specific trigger.
Techniques for children
Managing anxiety in children is similar to managing anxiety in adults, we just need to make it more child friendly. Mindfulness is still great for children but we need to make sure it is accessible to them and on their level. For example a mindful walk is something you can do with children of most ages – walking through a forest and asking them what they see, hear, smell and touch.
Ask them to focus on their breathing, counting their breaths, saying "in" and "out" as they breathe in and out. You can also do this with them or as a family activity, make it a fun time to spend time together and practice mindfulness to calm their anxiety.
Movement is also great, very simple for children to do. One great activity that I love is "Stomp anxiety away" – ask them to physically stomp their feet on the floor and imagine as they do this their anxious thoughts and feelings are going out of their feet, into the ground and leaving their body to see if that helps them. This will be great for visual children.
See if the activities help your child, like adults not all activities work for all children so it's trial and error to see what works best to help calm your child's anxiety.
Supporting children with anxiety about eating
When it comes to anxiety around eating there are some techniques you can use to calm anxiety. I work in a special needs secondary school and I see this a lot. Routine is really important, let your children know what they are having for dinner so they can prepare for it and it is not an unexpected shock when they sit down for dinner.
Try not to put pressure on them to eat – that can be really off-putting. As an adult I know if I had someone watching over me telling me to eat my dinner I wouldn't be feeling very comfortable so remember your children are feeling anxious for a reason so acknowledge and accept their anxieties even if you don't understand.
Give them the time they need to eat their dinner without putting time pressures on them to finish it. I know this is easier said than done sometimes, but where possible be mindful that pressure will only make the situation worse.
Allow them to refuse their dinner, if they refuse and they're forced to eat this will only make their anxiety worse. I don't know a lot about eating disorders but I can imagine this won't help and may even contribute to eating disorders in the future if they are forced to eat foods that they don't want. I always see the saying "they'll eat when they're hungry." I know it seems like it's wrong to allow them to not eat but please know that it can be worse to force them to eat, especially for their mental health.
I know that a lot of parents only give their children the foods that they know they like and this is completely okay. If you feel you need advice and support please ask for Dietician (I think you can access this through the Doctor). Please remember I am not a medical professional so although I can be here to give advice and support I have no qualifications.
The other thing that's really useful is calming techniques. So things like mindfulness at the dinner table. For example before they sit down at the table ask them to do some breathing exercises, a mindful walk or stomp out their anxiety to help them feel calmer before they sit down.
Going back to routine, if possible try to stick to the same time everyday. If this is not possible let them know what time dinner is likely to be each day. This will help them to know what to expect.
Most importantly just be there for them, accept them, listen to their feelings, acknowledge their feelings, support them, give them a cuddle when they cry and just be there for them. That's the best you can do. Sometimes as a parent it can feel like you're to blame for how your child is feeling – I really don't want anyone to feel like that because anxiety can affect anybody and no one is to blame. Just be there for them and love them.
Head over to Instagram and share a screenshot of you listening to this podcast and let me know what you thought. @lucyjsmith_26
Lucy J Smith is a Mental Health Advocate, Author of the Stand Up To Anxiety Book and creator of the Mental Wellness Club. After her own struggles with severe anxiety, Lucy found ways to understand and manage her anxiety and continues to manage it using personal development, self-care, routines and having an anxiety toolkit.
Related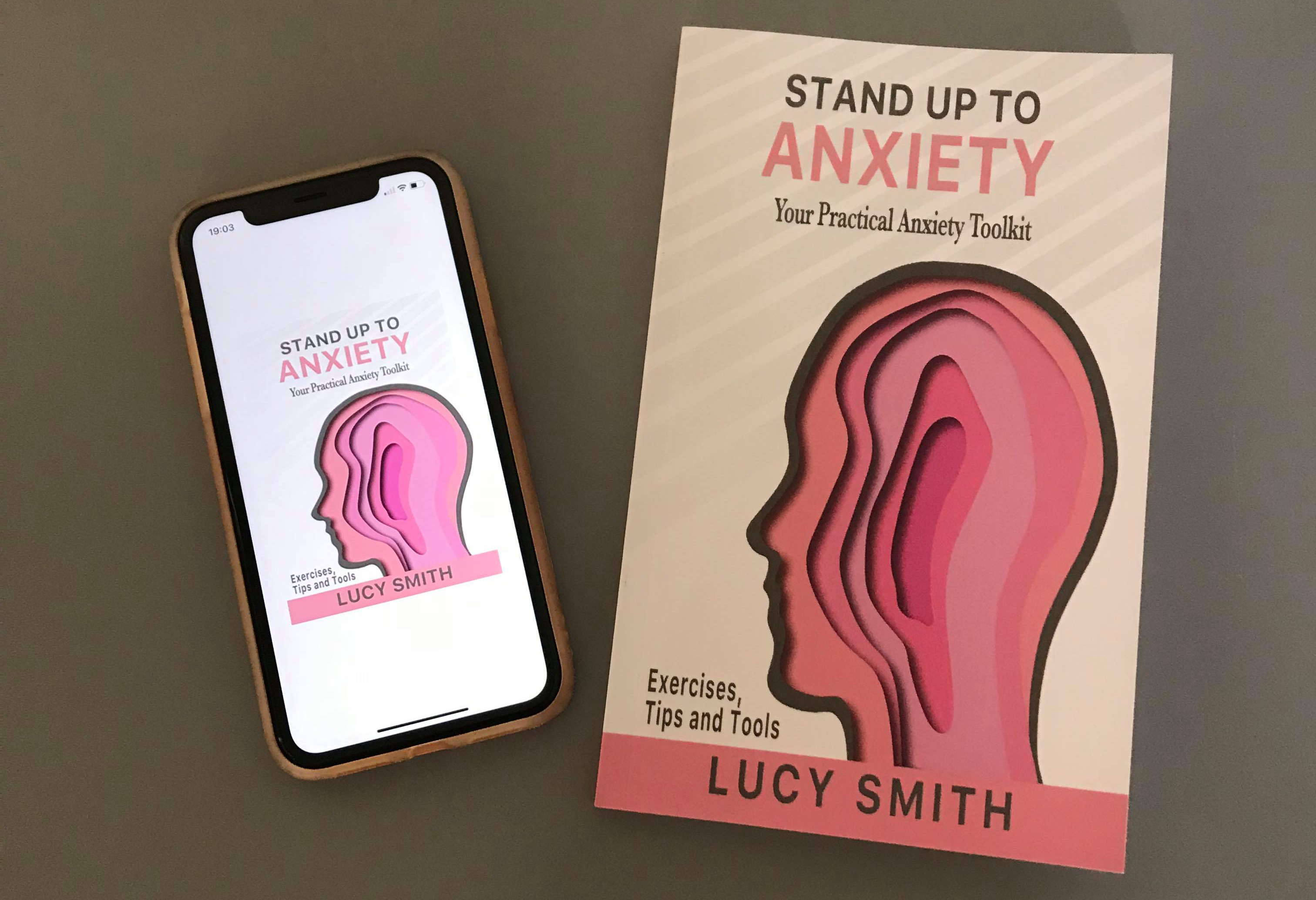 Is anxiety holding you back?
If you are struggling with anxiety right now, this book will be so helpful to you! It is based on my own experience of anxiety and panic attacks and talks you through the steps I took to understand and manage my anxiety.

Get the first chapter of the Stand Up To Anxiety Book for free
Enter your email below to get it sent straight to your inbox!
By entering your email address below you are agreeing to receive weekly emails from Lucy.