009: Use Affirmations To Calm Anxiety
In this episode Lucy shares how to use affirmations to calm anxiety. Some are great first thing in the morning and others are good to use in moments of anxiety to help you feel more in control.
Use Affirmations To Calm Anxiety
The first group of affirmations are great to use first thing in the morning as part of your morning routine. The second group are good for in moments of anxiety, I would suggest using them as soon as you feel your anxiety getting triggered to help you try and keep it under control.
Morning Affirmations
My body is rested and my mind is clear
I start my day with positive thoughts & energy
I am relaxed, non resistant and clear
My day unfolds with ease and grace
People support me throughout the day
Nothing holds me back
I am healthy, well and vibrant
Today is a great day
I'm having fun today
I bring joy to others
I bring light with me wherever I go
All is well
In moments of heightened anxiety
This too shall pass
Just keep swimming
I might not feel okay right now, but I will feel okay soon enough
I am bigger than my fear
This is only temporary
I am stronger than I think
Look how far I've come
Worrying is a waste of my energy
I am peace
I am calm
Anxiety goes in one ear and out the other
Every breath I take helps me feel calmer
Everything will be okay
I can overcome this
I am going to be alright
This is just a feeling
With any of those affirmations you may choose that they are good for you just as they are, or you may feel actually the wording doesn't relate to you, that's okay. For some saying "I am peace, I am calm, I am relaxed" won't work, for me personally it does and it helps to keep me grounded but this may not be the same for you. If this is the case then change the wording to work for you, for example "I allow myself to feel relaxed" "I know I will feel relaxed soon" or "I am open to becoming more relaxed."
It's about changing the wording slightly so it doesn't sound so certain that you are relaxed, because for some of us in moments of high anxiety your mind may reject that statement knowing it's not the truth. It's really important for you to find the right wording for you.
Going forward in future podcast episodes I'll be talking more on affirmations and positive statements including meditations with meditation music. You can listen to these as and when you need to. For now I would suggest picking out 5-10 affirmations that feel good to you and write them down somewhere so you have them when needed.
You can say them in your head, out loud, write them down in a journal, record them so you can hear yourself saying them or just listen back to this podcast episode. Find a way to add affirmations into your day, specifically in moments where your anxiety is triggered.
Head over to Instagram and share a screenshot of you listening to this podcast and let me know what you thought. @lucyjsmith_26
Lucy J Smith is a Mental Health Advocate, Author of the Stand Up To Anxiety Book and creator of the Mental Wellness Club. After her own struggles with severe anxiety, Lucy found ways to understand and manage her anxiety and continues to manage it using personal development, self-care, routines and having an anxiety toolkit.
Related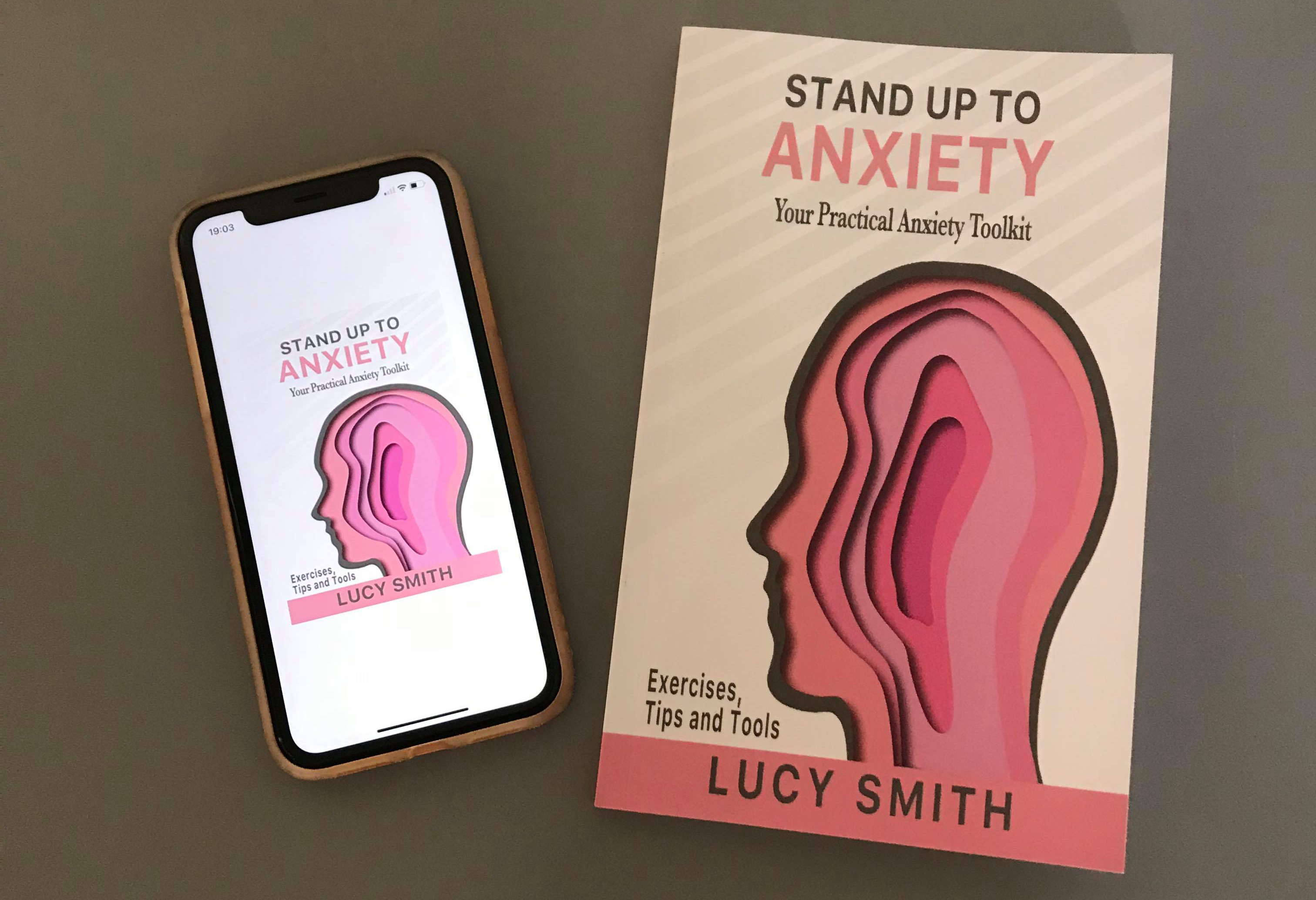 Is anxiety holding you back?
If you are struggling with anxiety right now, this book will be so helpful to you! It is based on my own experience of anxiety and panic attacks and talks you through the steps I took to understand and manage my anxiety.

Get the first chapter of the Stand Up To Anxiety Book for free
Enter your email below to get it sent straight to your inbox!
By entering your email address below you are agreeing to receive weekly emails from Lucy.