014: Using Yoga To Help Anxiety with Liz
In this episode Lucy interviews Liz Joy Oakley about her anxiety journey, how she's used yoga to manage anxiety and becoming a yoga teacher.
Liz Joy Oakley is a Holistic Well-being Coach, Yoga & Meditation Teacher and Writer based in London specialising in Yoga Therapy for Anxiety & Stress. Liz co-founded the MoreMind Programme at MoreYoga with Psychologist, Dr. Stephanie Minchin to promote positive mental health and tackle the taboo that still exists around it.
IG: @lizjoyoakley
FB: elizabethjoywellbeing
Website: www.elizabethjoywellbeing.com
Self-care Yoga: https://www.youtube.com/playlist?list=PL5IO44e-w1nRGpLlZe0qh7-GvzQXkAaC7
MoreMind: https://www.youtube.com/playlist?list=PL5IO44e-w1nQ1_jGqcIawC0KYTB8wYkWe
Letting Go: https://www.youtube.com/playlist?list=PL5IO44e-w1nSnXtRSXmpwX9zEN1g4fdTy
Head over to Instagram and share a screenshot of you listening to this podcast and let me know what you thought. @lucyjsmith_26
Lucy J Smith is a Mental Health Advocate & Author of Stand Up To Anxiety and Cheerful Children. After her own struggles with severe anxiety, Lucy found ways to understand and manage her anxiety and continues to manage it using personal development, self-care, routines and having an anxiety toolkit.
Related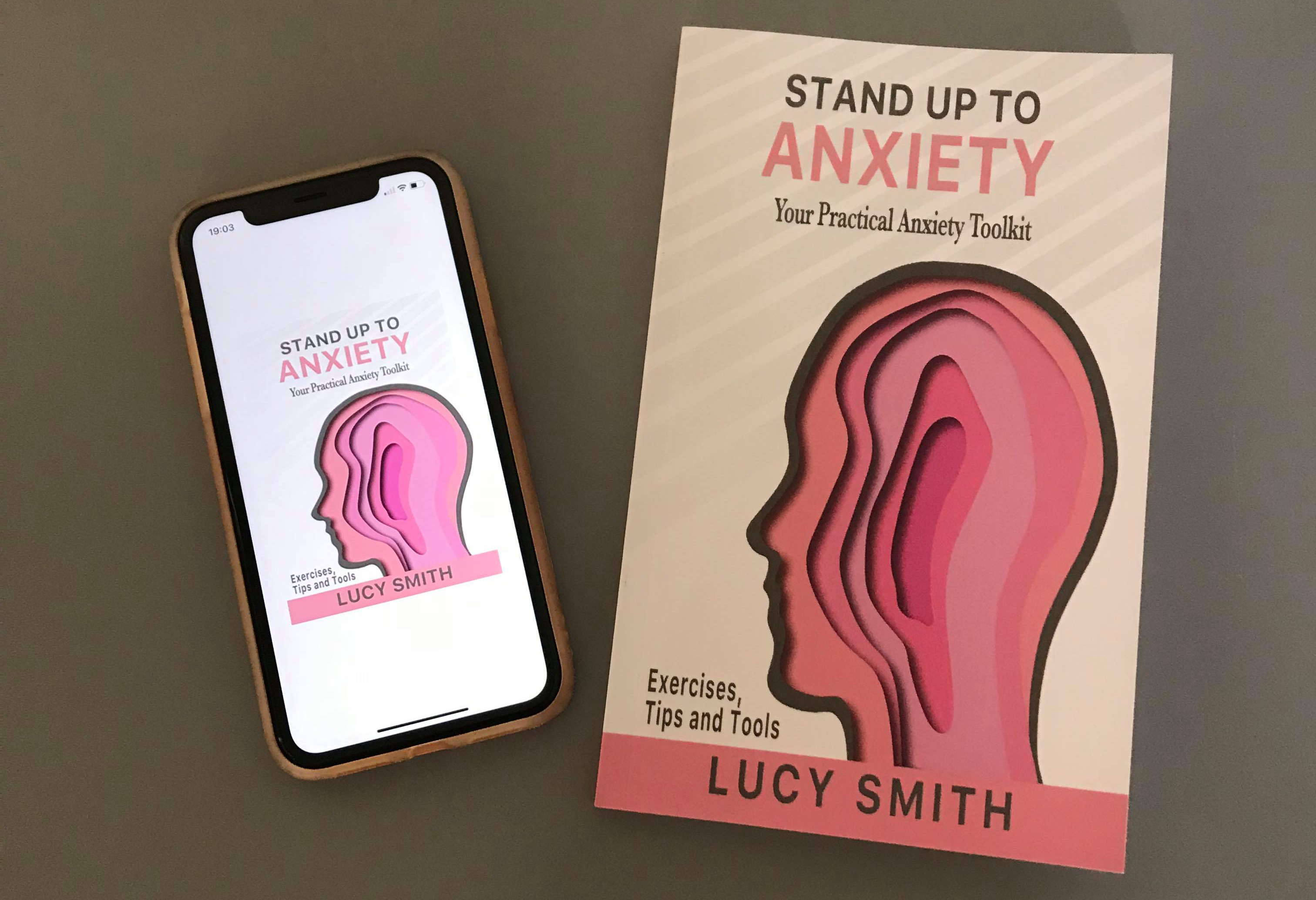 Want to read the first chapter of my book for free?
If you are struggling with anxiety right now, this book will be so helpful to you! It is based on my own experience of anxiety and panic attacks and talks you through the steps I took to understand and manage my anxiety.
Enter your email below to get it sent straight to your inbox!
By entering your email address below you are agreeing to receive weekly emails from Lucy.