018: Living With Anxiety, OCD & Depression
In this episode Lucy interviews Natalia (@solveitbywalking) all about her anxiety, OCD, depression and eating disorder and how they are all interlinked. Natalia shares her journey including struggles and successes with her mental health conditions and tips to help you with yours.
Books that Natalia recommends:
Mindfulness Workbook for OCD by Jonathan Hershfield
Happiness Trap by Russ Harris
Freedom from OCD by Jonathan Grayson
The Instagram account that Natalia mentions: @kimberleyquinlan.
Natalia is a mental health advocate and author of "Solve it by Walking", where she describes her lifelong struggle with depression, OCD and eating disorder. She continues to spread awareness about mental health and discusses other uncomfortable thought provoking subjects on her instagram page @solveitbywalking. Natalia resides in Toronto, Canada with her two cats and outside of her corporate career she's passionate about multiple creative pursuits, such as handmade jewellery, photography and drawing. She's an avid hiker, traveler and loves learning new languages.
IG: @solveitbywalking
Lucy J Smith is a Mental Health Advocate & Author of Stand Up To Anxiety and Cheerful Children. After her own struggles with severe anxiety, Lucy found ways to understand and manage her anxiety and continues to manage it using personal development, self-care, routines and having an anxiety toolkit.
www.lucyjsmith.com
Get the Stand Up To Anxiety book: www.lucyjsmith.com/book
Get the Cheerful Children book: www.lucyjsmith.com/cheerful-children
Related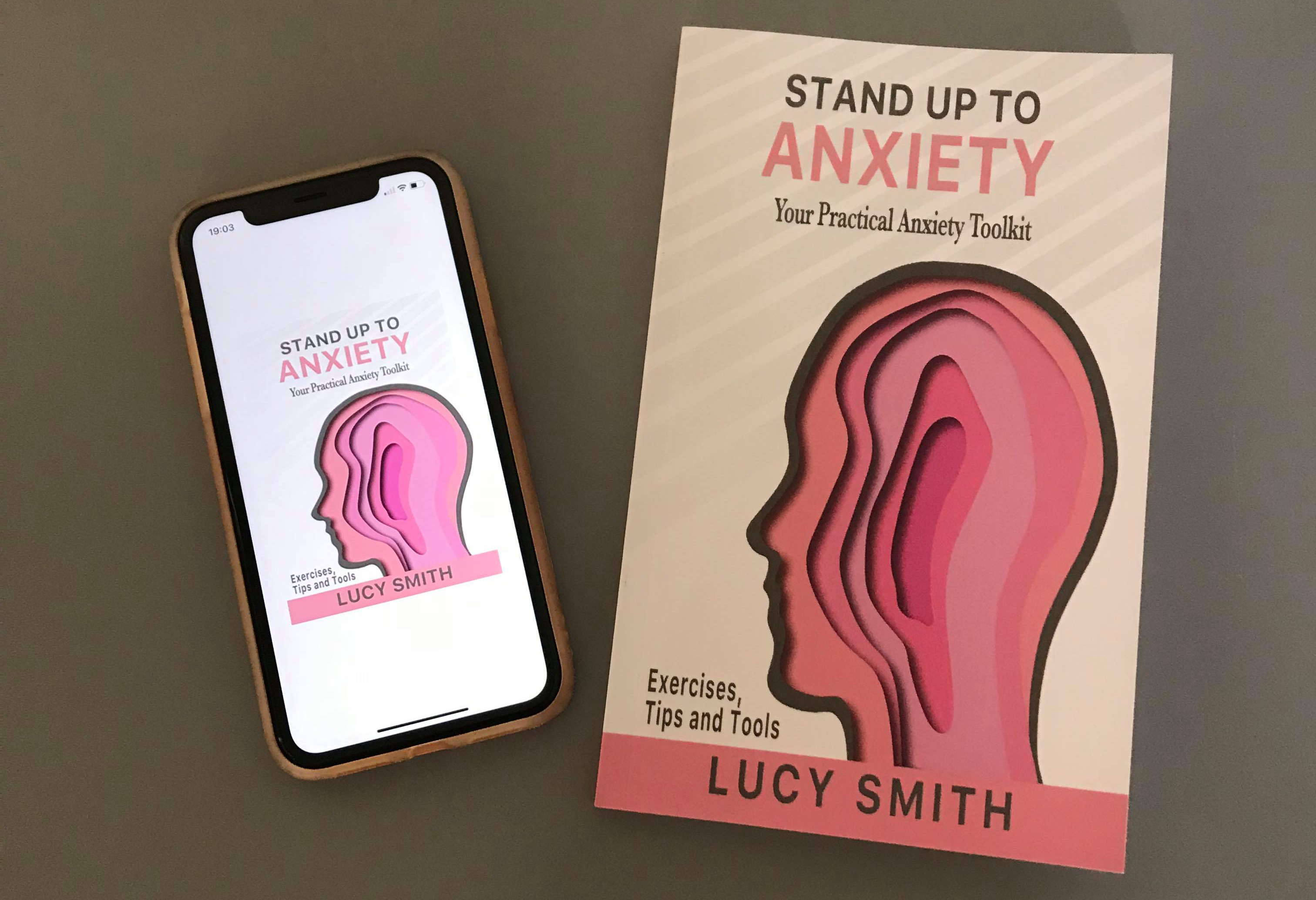 Want to read the first chapter of my book for free?
If you are struggling with anxiety right now, this book will be so helpful to you! It is based on my own experience of anxiety and panic attacks and talks you through the steps I took to understand and manage my anxiety.
Enter your email below to get it sent straight to your inbox!
By entering your email address below you are agreeing to receive weekly emails from Lucy.