023: The Best Ways To Calm A Panic Attack
In this episode Lucy talks about the best ways to calm a panic attack. How it is important to recognise and accept your panic attacks and a few techniques you can use to help manage them.
Scroll down to read or click play to listen
The best ways to calm a panic attack
In today's episode, we're going to talk about how to calm a panic attack. I have had probably hundreds of panic attacks in the last 10 or so years and it's really only been the last few years that I've really began to understand how they work and how I can manage them and feel a lot better during and after them.
I have learned that the best thing to be able to do is to recognise when you are having a panic attack. So begin to be aware of your symptoms, what may trigger a panic attack for you and recognise when that happens and when your panic attack starts.
Accept that you are having a panic attack
It's a really good idea, if you can, to be able to recognise it before it becomes a panic attack or before it spirals out of control, just because then it'll be a lot easier for you to be able to manage while it's still quite a mild panic attack before it gets too severe. Accept that you are having a panic attack, especially if you've missed that first warning sign and you've actually gone into a more severe panic attack. Accept this is a panic attack, I will feel a lot of physical symptoms for the next hour or however long your panic attacks may last. And I will get through this, this moment will pass you can say affirmations like that to remind yourself, it's okay it will be okay it will pass and just to accept it a little bit more.
It's really important to not try and stop your panic attacks. I don't really like the word stop or overcome or anything like that I prefer to use the word manage. But I do really think that acceptance is a huge part because they are going to happen if you've got anxiety and you struggle with panic attacks, you are going to get them. And as much as we can avoid triggers or get used to the things that cause our anxiety by exposure technique and actually going out and doing them. We can't stop them, there's no possible way to stop them, or not that I have found anyway. So it's really important to accept them for what they are – a panic attack and just let it be, we can use management tools, which I'm going to go on to talk about next. But just accept that that's what it is and that it will pass and that you will be okay.
Managing a panic attack
So manage them if possible, and I say if possible, because sometimes panic attacks aren't manageable. Sometimes you just need to panic, for want of a better word, you just need to lie in bed, panic or be stressed. That's completely okay, if that's how you cope best. If that is what helps it pass then please do that. It's going to be completely different for everyone. I do that sometimes. Sometimes I use the techniques I'm about to talk about. It changes, it depends on the type of panic attack, the trigger and it  on the physical and emotional symptoms that you're feeling at the time as well and how you feel.
There are a few different techniques you could use if you felt like managing them. Distraction is one of my personal favourites. It doesn't work for everyone so it's a bit trial and error like anything really. Things like watching a comedy, listening to some music, cleaning, crafts or just something to take your mind off at really if you feel able to.
For me personally, cleaning is one of my favourite things at the moment, if I begin to feel a little bit anxious and worried or stressed or any, any negative emotion really, I use cleaning to help me get out of that. Because while I'm focusing on something else, it just gets me out of my own head and stops me thinking or worrying about the thing that was on my mind.
A few other things you can do – exercise is really good. If you can go for a run if you like running, or do some kind of exercise to get your heart pumping, get those endorphins released, positive hormones are  really useful. They're literally called "Happy Hormones". So if you can get those pumping around the body, then that can definitely help you. Yoga is a little bit less strenuous, but equally very good for anxiety, very calming. In episode 14 I interviewed Liz all about how she's used yoga for her anxiety and it's a really useful tool and you don't have to be amazing at yoga. You can literally go on to YouTube and type yoga for beginners or yoga for anxiety or anything like that and loads and loads will come up so feel free to have a look at that.
Lastly, mindfulness and meditation type exercises, any kind of breathing exercise. One thing I would say is be careful with breathing exercises, especially in the midst of a panic attack. I found personally, if I'm experiencing high anxiety or a panic attack that actually breathing exercises aren't very good for me, they make me feel light headed and a bit dizzy. As I said on the previous episode, other times before, I've actually had fainting episodes as well from anxiety, so I really don't want to be making myself feel dizzy or lightheaded more than I need to. So if that if you get the same kind of response to breathing exercises, then don't do them. You have to do what's safe for you and what works.
There's loads of different things you can do, it doesn't stop there. Things like journaling, being able to talk to somebody, if you feel able, I know sometimes in the midst of a panic attack, we're not even sure what on earth is going on, let alone trying to verbalise that and talk to somebody about it. So maybe, once it's calmed down a little bit, and after the panic attack, and it's passed, maybe if you can write down your experience or what happened how you're feeling, talk to somebody about it, that can really help you to evaluate what happened, and be able to prepare better for next time.
I hope that your panic attacks become a bit more manageable after these tips. I know for me, personally, I don't have them very often anymore, but when I do, I definitely feel like I have a lot more control over them now. Obviously, every now and then one happens that is unexpected, or is a new trigger, so you don't expect it to happen and it's a little bit different or a little bit more severe. That's completely normal. It's an ongoing journey, I always say this – it's always about continuing to recognise your triggers your symptoms and how your anxiety and your panic attacks work to be able to best manage it.
Lucy J Smith is a Mental Health Advocate, Author of the Stand Up To Anxiety Book and creator of the Mental Wellness Club. After her own struggles with severe anxiety, Lucy found ways to understand and manage her anxiety and continues to manage it using personal development, self-care, routines and having an anxiety toolkit.
Related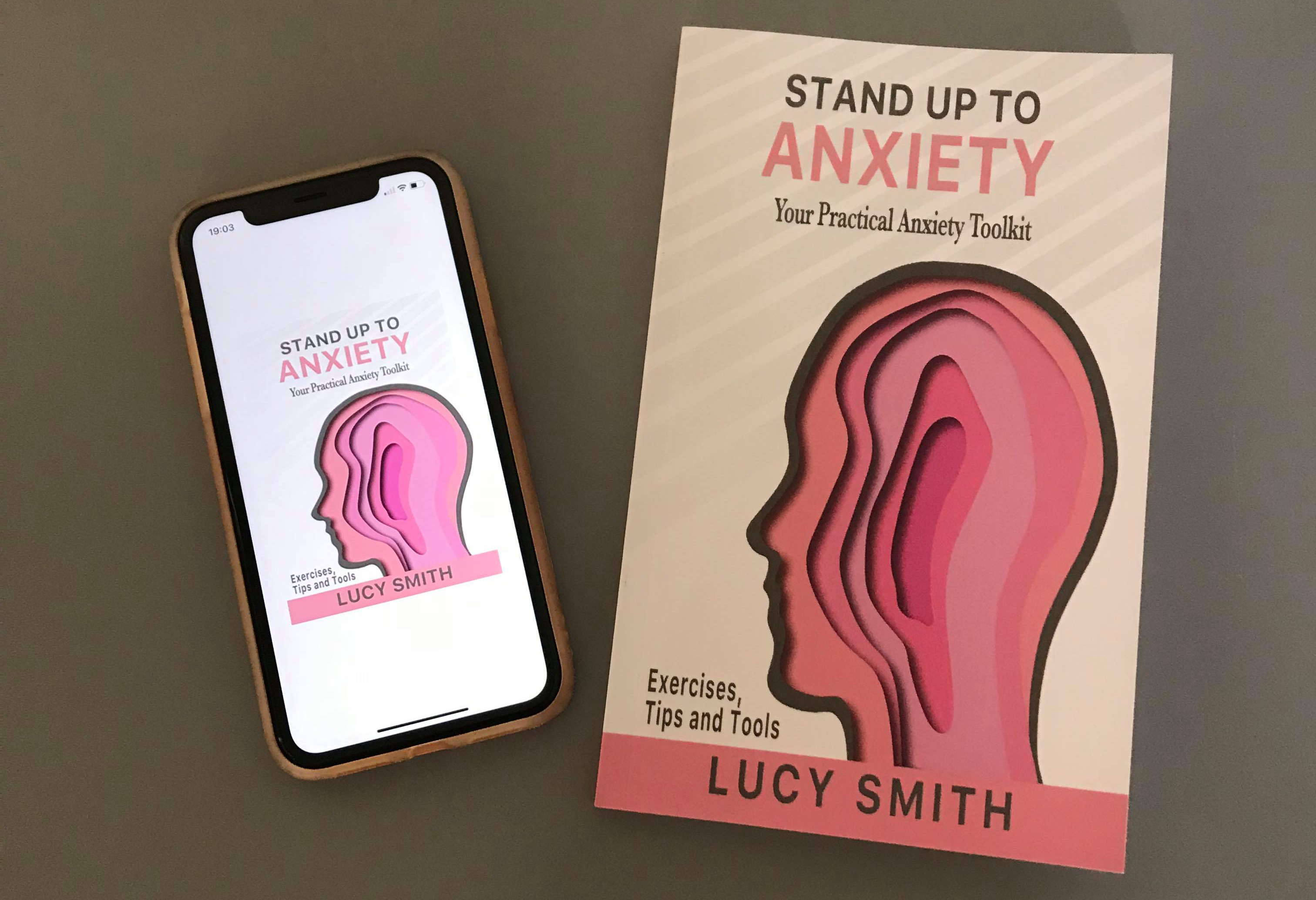 Is anxiety holding you back?
If you are struggling with anxiety right now, this book will be so helpful to you! It is based on my own experience of anxiety and panic attacks and talks you through the steps I took to understand and manage my anxiety.

Get the first chapter of the Stand Up To Anxiety Book for free
Enter your email below to get it sent straight to your inbox!
By entering your email address below you are agreeing to receive weekly emails from Lucy.