025: Join In With #StandUpToAnxiety
In this episode I explain how you can join in with #StandUpToAnxiety. I'm creating this hashtag so you can use it to help you accept your anxiety and publicly make the decision to learn how to understand and manage it.
How to join: 
Post a selfie of yourself with "Stand Up To Anxiety" written on the picture
Use #standuptoanxiety
Tag me @lucyjsmith_26
Optional: 
Search the hashtag and support others
Share pictures of your Stand Up To Anxiety book and journal to share your progress
Scroll down to read or click play to listen
Join In With #StandUpToAnxiety
In today's episode, I'm going to be talking to you about a new initiative that I have started on Instagram. It is using the hashtag stand up to anxiety #StandUpToAnxiety and it is a way for you to get involved with publicly accepting your anxiety and making the decision that you're going to learn to understand and manage it.
The reason behind this, I truly believe that things are much easier, especially when it comes to anxiety if we are surrounded by a group, or a community of people going through exactly the same experience, and people that can encourage you support you and keep you motivated along the way. So the idea behind the hashtag is that when you post your picture with stand up to anxiety written on it, and you use the #StandUpToAnxiety, you will be able to come into contact with loads of other people struggling with anxiety, loads of other people at the same part of the journey as you are, or maybe a little bit of further on that can give you some advice and encouragement along the way and it just helps to create a community of people struggling with anxiety to all support each other.
How it works
How it works, you will post a selfie to Instagram. So it can be a post or a story or reel, it could be absolutely any form of Instagram post with the text stand up to anxiety written over the top of the picture just so everybody knows that's what it is, rather than just a selfie of you with no text over the top, you're then use the #StandUpToAnxiety and tag my account so I can see all of your posts and I can support you I can comment on them give you some words of advice and encouragement and help you to track your progress and see how you're getting on.
Those are the simple things to join in with the initiative as well as a couple of other optional ones as well, should you choose to join in with these. Like with anything you get out of it, what you put in. So if you really want to gain a lot of support, then support other people and I'm sure they will support you back.
You can search the hashtag and support others you can like and comment their posts, you can give them words of advice and encouragement, you can just congratulate them for accepting their anxiety and for joining the initiative.
You can share pictures of your Stand Up To Anxiety Book and Journal to share your progress. So for example, in the book, we've got loads and loads of exercises. So maybe if you write your answers to one of the exercises, you could then share a picture of that to show other people what you've done what progress you've made. Also to encourage them to do the same kind of activities and to help them with their anxiety. The same with the journal if you had a really, really productive day and you managed to overcome something that you're really anxious about, or you managed to use your tools in your toolkit to help you get through a panic attack or anxiety, then you can share that and share the picture of your journal page to give encouragement and to track your progress.
I hope that all makes sense, and that you would love to take part in the initiative, it is completely free for you to do and I'm hoping it's going to be a really encouraging and uplifting initiative that lots of people get involved in and lots of people get support from. I would love to be able to search the hashtag and see lots and lots of posts and pictures of people's lovely faces and them publicly accepting and admitting that they have anxiety and making that decision to go forward and to learn how to understand it to learn what their symptoms are their triggers, and to learn the tools to help manage it and to put those into practice. I can't wait to see your pictures.
Lucy J Smith is a Mental Health Advocate, Author of the Stand Up To Anxiety Book and creator of the Mental Wellness Club. After her own struggles with severe anxiety, Lucy found ways to understand and manage her anxiety and continues to manage it using personal development, self-care, routines and having an anxiety toolkit.
Related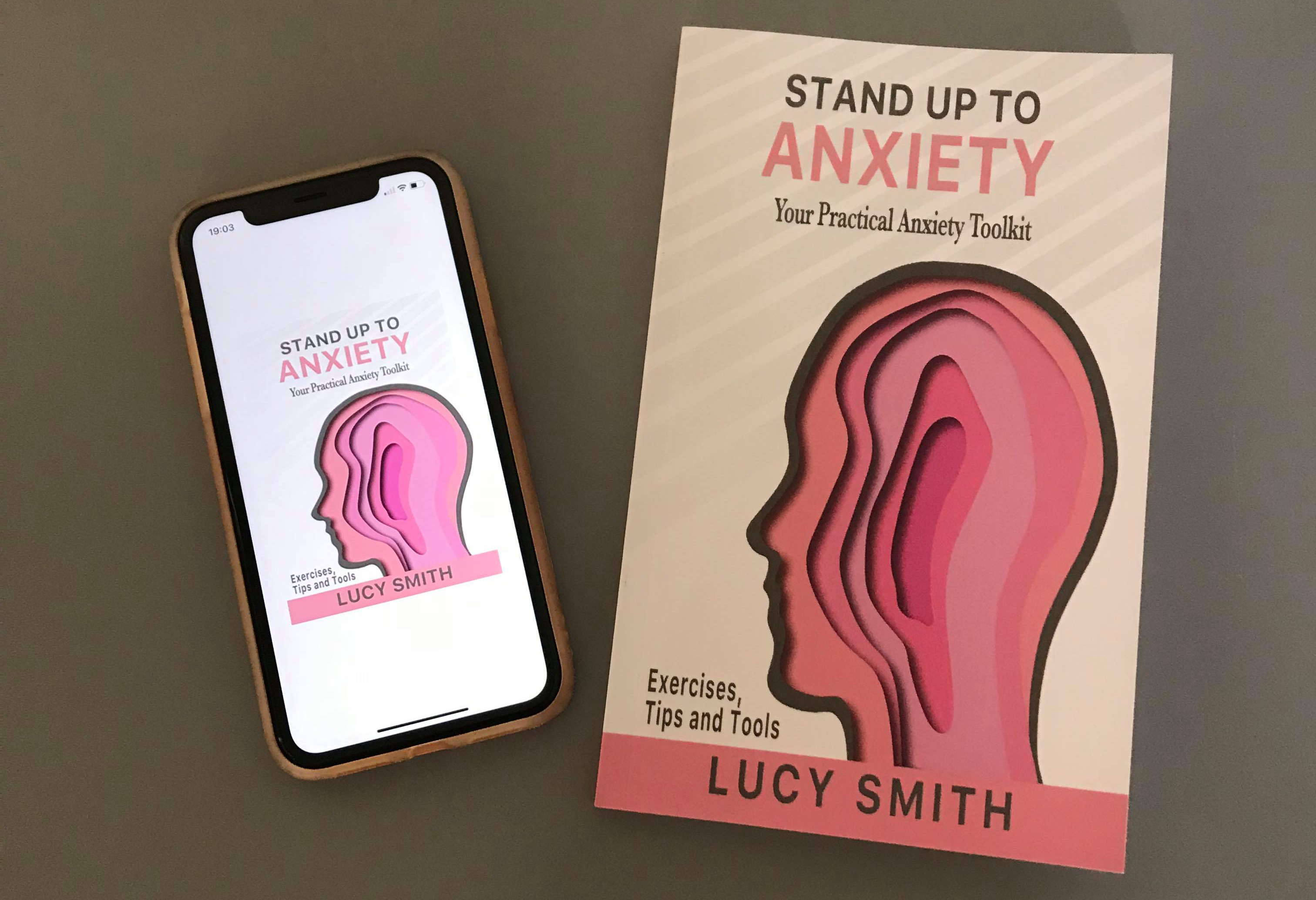 Is anxiety holding you back?
If you are struggling with anxiety right now, this book will be so helpful to you! It is based on my own experience of anxiety and panic attacks and talks you through the steps I took to understand and manage my anxiety.

Get the first chapter of the Stand Up To Anxiety Book for free
Enter your email below to get it sent straight to your inbox!
By entering your email address below you are agreeing to receive weekly emails from Lucy.