028: An Interview On My Anxiety And Tools
In this episode Lucy talks about her anxiety and tools in an interview by Sadie (@yoursocialanxietybestie).
Lucy answers these questions on her anxiety and tools:
Can you tell us what your anxiety management mentorship looks like?
Early in your book, you wrote about how scary it was to reach out to a doctor for help with your mental health when you didn't know what you were dealing with. Can you talk to us about that?
In your book, you talk about driving anxiety, and how you had a near-accident during one of your practice sessions. But you kept practicing. Can you talk to us about that incident, and how you managed to push through?
A big part of your book is about developing healthy morning and evening routines. What do your routines look like these days?
Can you talk to us about your anxiety toolkit? Does it go beyond morning and evening routines?
What advice would you give to someone who wants to build their own anxiety toolkit?
Scroll down to read or click play to listen
Lucy J Smith is a Mental Health Advocate, Author of the Stand Up To Anxiety Book and creator of the Mental Wellness Club. After her own struggles with severe anxiety, Lucy found ways to understand and manage her anxiety and continues to manage it using personal development, self-care, routines and having an anxiety toolkit.
Related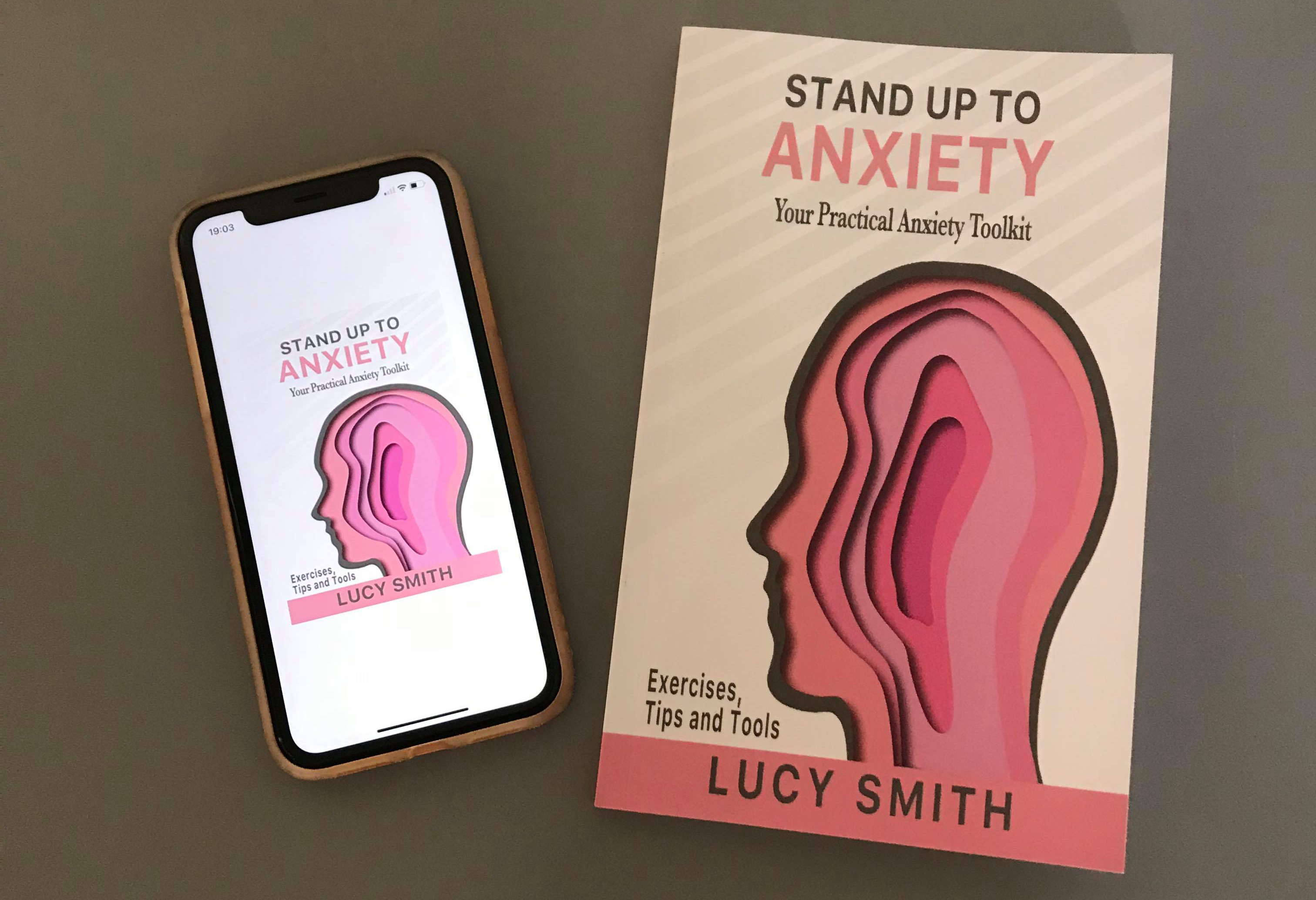 Is anxiety holding you back?
If you are struggling with anxiety right now, this book will be so helpful to you! It is based on my own experience of anxiety and panic attacks and talks you through the steps I took to understand and manage my anxiety.

Get the first chapter of the Stand Up To Anxiety Book for free
Enter your email below to get it sent straight to your inbox!
By entering your email address below you are agreeing to receive weekly emails from Lucy.