039: Habits That Make Anxiety Worse
In this episode Lucy talks about 6 habits that make anxiety worse, including alcohol, not exercising and lack of sleep.
Scroll down to read or click play to listen
Habits That Make Anxiety Worse
In today's episode, I'm going to be talking about a few habits that have actually made my anxiety worse. So if I use these habits regularly, my anxiety is triggered more often, or maybe my physical symptoms are worsened. And now I actually reduce how much I use all of these habits, so that it doesn't affect my anxiety too much.
Alcohol
The first one is alcohol. So 99% of the time, I don't drink alcohol. And I know that it triggers my anxiety, I know that it gives me palpitations, and it makes me shaky and sweaty, which are the same physical symptoms of anxiety. So then I feel like I'm having a panic attack, and then a panic attack actually comes. So for me, alcohol was actually a trigger. I think that when I drink alcohol, it starts the symptoms, because obviously, that's the reaction alcohol gives your body and then in my mind, that means that I'm having a panic attack, because I'm feeling those same anxiety symptoms. So that's something that I try to avoid, obviously, every now and then I end up having a drink. Just last week, actually, I went out, and I ended up having one drink. I don't particularly enjoy it. So when I'm drinking, I don't like drinking, because I know the impact that it has on me physically or mentally, so I don't actually enjoy it that much anymore which makes it easier for me to cut out that habit.
Lack of sleep
The next one is lack of sleep. So I know for me personally, if I don't get a good night's sleep, I'm a little bit groggy, tired and irritable.and this also has a knock on effect with my anxiety so I might be more likely to get triggered. Things that wouldn't normally trigger me would trigger me that day because I was tired as well. Again, physical symptoms of not having enough sleep can tie in with the symptoms, we have with anxiety. Like I was just explaining that can sometimes trick my brain into thinking I'm having a panic attack when I'm actually not and then ironically, that actually leads to a panic attack. But that's purely because I believe I have health anxiety, I was never diagnosed with health anxiety, but I do worry a lot about my health and my symptoms. So very often, if I have any symptom of anxiety, I end up having a panic attack about the symptom.
Poor eating habits
The next one is poor eating habits. So I recently have been experimenting with cutting out a bit of sugar from my diet. So eating less chocolate and sweets, less biscuits, cake, that kind of thing. I find that the more sweet things I eat, the more anxiety I have. And this has been really interesting because I've been using my Stand Up To Anxiety Journal recently and in there I have my six positive habits for the day. One of them is to only eat one sugary food. And then also in the journal, I reflect on my anxiety, I have this section where I write down my symptoms and my triggers for that day. It's really useful to look back and I've noticed a pattern that the more sugary foods I eat, the more anxiety is triggered. So that's a really interesting one for me.
Watching The News
News is very triggering for me. Obviously for the last 18 months or so we've had what we could never have imagined happened to us all with Coronavirus and lockdowns and all sorts of things that we've never really experienced before. And at the start of the the first lockdown, I was obsessed with watching the news. As soon as I woke up, I would check the news on my phone, I would read loads news articles, I would watch the news, every time it was on, I would watch all the announcements, I would watch all the data and the figures and the deaths and everything every single day, multiple times a day. And in the end, it was really triggering to my anxiety. So I made the decision that I would stop watching the news and that my boyfriend would just tell me what I needed to know so that I didn't have to consume the news every single day because it became really harmful to my anxiety and just to my mental health in general. I was getting really, really worried and paranoid about everything that was going on because of how much I was watching the news.
Too much social media
The next one is too much social media. Now this is one I'm still working on. As we speak, I've literally just been scrolling through social media. I am getting a lot better at being intentional and only using it for intentional purposes rather than just scrolling aimlessly. But that is something I'm working on. But I do definitely find the more I scroll social media and if I stare at my phone for an hour without even looking up, I can get into comparison mode, so I start comparing myself to others. I start thinking a lot about what everybody's got, and I haven't. And I basically I'm not in a very mindful or grateful state. So it's really good to spend some time away from social media to reconnect with what's good in your life.
Not enough exercise
The last one is not exercising, which is something I'm actually struggling with a lot at the moment because although I do play Bowls and that obviously there's a lot of exercise because it's a lot of walking and I'm outside in fresh air, which is really good. It actually means I can't go to the gym as much, because if I have a big important game, I don't want to go to the gym the night before because I don't want to be achy and sore. Obviously, on the days, I've got Bowls, I'm not going to go to the gym. And that doesn't leave me much time because of how much I play. But I do definitely notice that the less I exercise, the more anxiety I have. So that's one that I try really hard, even if it's just 10 minutes of yoga, or a walk or like I say bowls is obviously a really good form of exercise anyway. Anything like that just to keep your body moving is really helpful for your anxiety.
I hope you found that really useful. I would love to know if there's any other habits that make your anxiety worse. So please let me know. over on Instagram, if you've got any other habits aside from those six, I will speak to you in the next episode.
Lucy J Smith is a Mental Health Advocate, Author of the Stand Up To Anxiety Book and creator of the Mental Wellness Club. After her own struggles with severe anxiety, Lucy found ways to understand and manage her anxiety and continues to manage it using personal development, self-care, routines and having an anxiety toolkit.
Related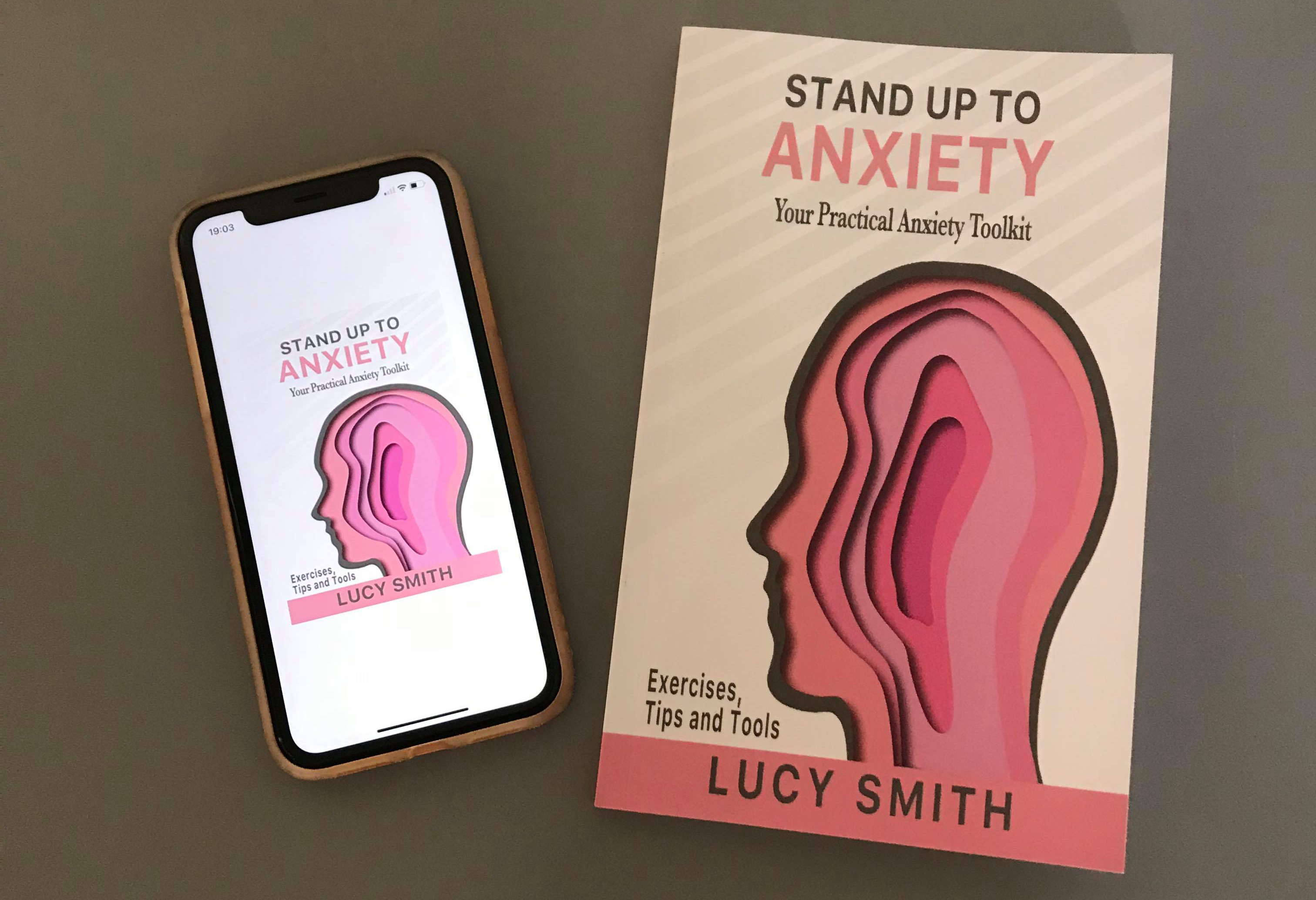 Is anxiety holding you back?
If you are struggling with anxiety right now, this book will be so helpful to you! It is based on my own experience of anxiety and panic attacks and talks you through the steps I took to understand and manage my anxiety.

Get the first chapter of the Stand Up To Anxiety Book for free
Enter your email below to get it sent straight to your inbox!
By entering your email address below you are agreeing to receive weekly emails from Lucy.