049: Supporting Children With Anxiety
In this episode Lucy talks about supporting children with anxiety. Lucy has struggling with anxiety since she was a child but wasn't diagnosed until her early twenties. This made childhood and school life even more difficult as she wasn't receiving the support she needed from family, school and professionals. Lucy will give you some tips to help you support your child with anxiety.
 Scroll down to read or click play to listen
Supporting children with anxiety
In today's episode, I'm going to be talking about how to support children with anxiety. This is something that I struggled with as a child, but I wasn't diagnosed so I didn't know that it was anxiety that I was struggling with. I just thought that I was shy and I lacked confidence and I felt worried a lot. I had a lot of physical symptoms, like my heart was racing, sweating, shaky, stomach aches, I was sick quite a lot.
I remember quite a few days, I would wake up on a school morning, and I would feel really physically poorly. I would tell my mum that I was poorly, I wouldn't go to school, and within an hour, I would feel completely fine again. At the time, I just thought "oh, that's weird, I'm better". But now I realise actually, I was so anxious about going to school that it was presenting itself in those kinds of physical symptoms, which then eased because I didn't have to go to school, I was at home in my safe place with my mom, and I felt I thought better.
It's really important to be able to support your child with their anxiety. I know for a lot of us as adults, we find anxiety really hard to understand and manage. So imagine what that feels like for a child to be doing on their own. It's really important that you can support them.
How to support children with anxiety
The first thing to do is to understand it with them. I talk a lot in my book about understanding your triggers and symptoms and being able to recognise your anxiety when it starts and this should be exactly the same for children. Everything I say, in the Stand Up To Anxiety book, and on this podcast about adults, it can all be transferred and exactly the same for children.
Help them to recognise their triggers, help them to make a physical list in a journal of their triggers and all of their symptoms, so they can begin to understand when they feel those symptoms that it is anxiety. So when they feel sickness, or their headache, or the tummy ache, or they get really hot, dizzy, sweaty and shaky, they can recognise that as their anxiety presenting itself physically.
Also help them to be able to recognise their triggers. So help them to know what it is that makes them feel anxious. So is it school like it was for me? Is it particular subjects in school? Is it social anxiety? Is it that when they're around people, especially people they don't know they get really shy and nervous? So what is it that that's going on, and what is causing their anxiety.
The next thing is to listen to them, to accept and validate their feelings. So there is nothing worse, and I speak from personal experience, than feeling a certain way and being told you're wrong to feel that way. So imagine you're your child, and you go to your mum, and you're saying "I feel really sick, I feel really, really scared about going to school today". And they say, "oh, come on, it doesn't matter. It's only school, you're fine. You don't need to worry about school, go on, off you go". 
Imagine how you're going to feel when you've just opened up and you've just explained how you're feeling and you've basically been told no, you're wrong, you don't feel that way, or you shouldn't feel that way. That can be a really harmful thing to do and it can also make them not wanting to open up again in the future, which obviously is not very good. We don't want them bottling it up and it can make them less likely to want to seek professional help, because they feel like people don't listen to them, they feel like their feelings aren't valid and that they're making it up or that their feelings aren't real. And we don't want them to feel this way.
So make sure they know that you agree and that you actually say the right things to them basically. So for example, going back to that same same example before, a more helpful thing to say would be "I really understand that you're feeling very nervous today. What can we do to try and help you feel better?" So you're accepting that they feel that way and then you're working on a way together to improve it. You don't have to give them the day off, you don't have to let them stay at home but just acknowledge how they're feeling. Say that you understand, that it is okay to feel that way.
Help them use their coping tools. Again, these can be exactly the same as the ones I mention in the podcast and the book for adults. Things like mindful breathing, go for a walk, physical exercise, journaling, talking to somebody. All of those tools can be used for children too. Help them to build up some kind of toolkit, as you will know i'm i'm huge on building off of physical toolkit of tools and techniques that can help with anxiety.
Also support them with seeking professional help, if that's what they need. So it might be that it gets to a point where you feel like you can't really manage it any more with them and that's okay, professional help is always available for those struggling with mental health. So I think that we should definitely be proactive in seeking that support when it's needed, support them with that. Make sure that they know that you're there for them and that they can talk to you if they want to and if they need to.
Lucy J Smith is a Mental Health Advocate, Author of the Stand Up To Anxiety Book and creator of the Mental Wellness Club. After her own struggles with severe anxiety, Lucy found ways to understand and manage her anxiety and continues to manage it using personal development, self-care, routines and having an anxiety toolkit.
Related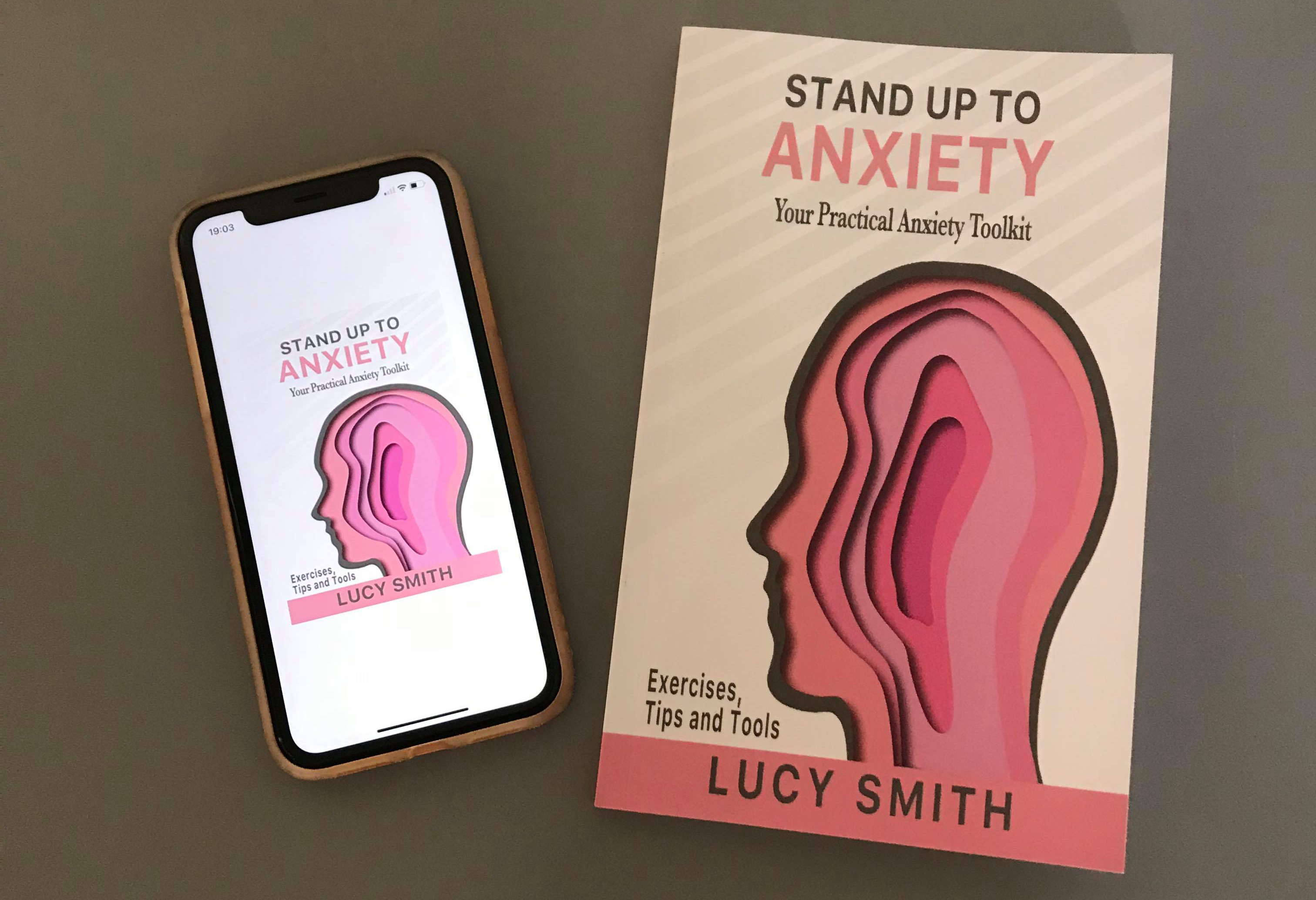 Is anxiety holding you back?
If you are struggling with anxiety right now, this book will be so helpful to you! It is based on my own experience of anxiety and panic attacks and talks you through the steps I took to understand and manage my anxiety.

Get the first chapter of the Stand Up To Anxiety Book for free
Enter your email below to get it sent straight to your inbox!
By entering your email address below you are agreeing to receive weekly emails from Lucy.