059: Are You An Over Thinker Or An Ignorer?
In this episode Lucy asks if you are an over thinker or an ignorer and talks about a recent experience where she realised she was completely blocking out and ignoring a bad experience she was going through. You'll find out how to find out if you are an over thinker or an ignorer and what to do to help.
Scroll down to read or click play to listen
In today's episode, I'm going to be helping you to figure out if you're an over thinker or an ignorer. So this is something that I've been thinking about recently, because I woke up in the middle of the night last week and I realised that basically, I completely block out some bad experiences. I hardly think about them at all. I was wondering why I do this and if it's a good thing, or a bad thing.
I wasn't really sure what to think – in some ways, it's a good thing because I'm not worrying and thinking about it all the time and not dwelling on it. But at the same time, I could also be bottling up emotions and that's never a healthy thing to do.
The same with the over thinker, there's some positives to it. It doesn't dismiss how you're feeling, for example, but there's also some negatives in that you could be feeling really overwhelmed by your thoughts and the questions going around in your head.
Are you an over thinker?
During this episode, I wanted to give you a little bit of time to reflect on which one you think you are. Are you an over thinker? Where you have an experience or a situation and then you're thinking about it on repeat in your head, you're thinking about what you could have done differently, what you could have said, what you did say, if you shouldn't have said it and you're just going over and over and over the things that basically can't be changed because it's already happened.
Are you an ignorer?
Or are you in ignorer? Where when something goes wrong in your life or something has happened you just completely block it out. You ignore it, you pretend like it's never happened, you don't open up, you don't talk to anybody about it, you don't think about it yourself. Which one are you.
I think I'm a little bit of a mixture of both. I think I've definitely got times where I overthink a lot. But then like I said, recently, I've realised I've been ignoring and blocking out things that have been going on. Try to figure out which one you are. Maybe like me, it might be that you're a mixture of both.
Journal, journal, journal
Try to think of at least two or three examples of when you've been an over thinker and when you've been an ignorer. Write them down in a journal or something. If you've got one, I really do suggest having a journal for notes from my podcast and from my book, if you haven't already got one because it's really useful to keep all of these ideas in one journal.
My tip for either one, whether you are an over thinker or an ignorer, is journaling. Now, if you've listened to this podcast for at least one episode, you will know that I absolutely love journaling, I think it is one of the most powerful tools that we can use for absolutely anything from anxiety to confidence or absolutely anything.
I think that journaling is a really, really good way to process the situation, experience or event. Acceptance is really key now for both. If you're an over thinker, you're going to be worrying about it, so you need to accept that what's happened has happened. If you're an ignorer you will need to work on accepting that it has happened rather than blocking it out. Acceptance is the first key step.
Then you want to try and get to a place where you can be really, really honest with yourself and this is something that journaling can really help with. So you can begin to allow honest and open journaling without judgement. Just allow yourself to write down the whole situation, whatever it was that happened, how it made you feel why it made you feel that way. Then you can begin to understand exactly what is going on in your mind – that can help you to stop overthinking the situation and going through those millions of questions.
I know when I get into bed some nights, I think why did I say that? Why did I do that? I should have said this, instead, I should have done that instead. Journaling can be a really good way to get all of that out of your head onto paper. I can also help you to just be able to focus on other things.
The same with the ignorer, you don't want to just completely ignore it. You do need to begin to understand how you're feeling and why you're feeling that way so being able to write it down can really help you to not ignore it. Then going forward it doesn't matter if you think about it every now and then or if you ignore every now and then as long as you're not doing that all the time. As long as you've got to that place where you've accepted it and you've begun to understand exactly why you feel you're feeling that way and how you're feeling.
Are you an over thinker or an ignorer?
So I hope you found that really useful. This is something that I haven't done much for research into. I literally just had the thought last week about an experience that I'm going through right now and I realised that I was ignoring it so this is all very new to me. But the whole point of this podcast, my social media channels and website is that I experience things alongside you. So I reflect really honestly about what's going on for me in the hopes that it helps you.
If you want to feel free to come over on Instagram and follow me and let me know if you think you're an over thinker or an ignorer.
Lucy J Smith is a Mental Health Advocate, Author of the Stand Up To Anxiety Book and creator of the Mental Wellness Club. After her own struggles with severe anxiety, Lucy found ways to understand and manage her anxiety and continues to manage it using personal development, self-care, routines and having an anxiety toolkit.
Related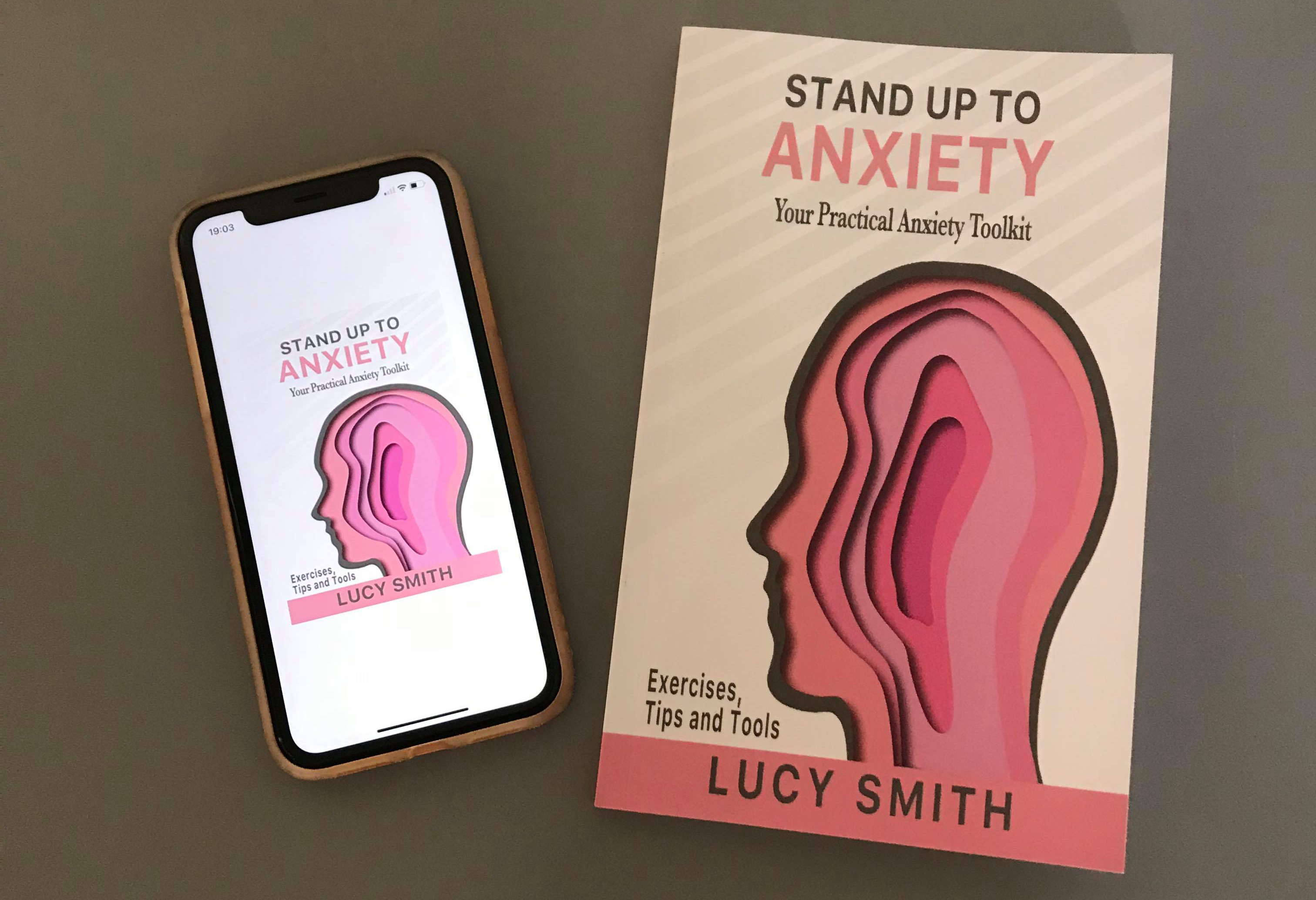 Is anxiety holding you back?
If you are struggling with anxiety right now, this book will be so helpful to you! It is based on my own experience of anxiety and panic attacks and talks you through the steps I took to understand and manage my anxiety.

Get the first chapter of the Stand Up To Anxiety Book for free
Enter your email below to get it sent straight to your inbox!
By entering your email address below you are agreeing to receive weekly emails from Lucy.