060: Make Self-Care A Priority In Your Life
In this episode Lucy talks about how to make self-care a priority in your life. Including how to make a self-care list and how to plan it into your week to make sure you actually commit to your new self-care routine.
Scroll down to read or click play to listen
Make self-care a priority in your life
In today's episode, I'm going to be talking all about how to make self care a priority in your life. So it's really important that you realise that self care is not selfish. I know that sometimes it can feel like we have so many things on our plate and so many people to look after that we can't possibly put ourselves first before all of that.
I really think it's important to remember that when you make time for yourself on a daily basis and you make self-care a priority, you will actually feel better and be better to all of those around you. You will be a better parent, a better partner, friend, colleague, family member, you will literally be a better version of yourself with self-care as an everyday part of your life.
That's a really key thing for you to take from this episode. Because I know that it can feel like we've got so many things going on, we've got a house to run, we've got job to do, we've got all the household tasks to do, we've got so many things on our plate. But I do think that actually, if you can just make 10 minutes a day for self care that it can make a huge, huge difference.
The benefits of self-care
If you make self-care a priority it can improve your mood, it can help you get better sleep, it can help you manage stress better, it can help you to manage anxiety better, it can help lower physical symptoms of anxiety and depression, it's been completely life changing for me. So I think it's a really important thing to think about.
I know a lot of people just tend to be busy doing things for other people and put themselves to the bottom of the pile. But I really want this episode to show you that that really shouldn't be the case. It's definitely not selfish to put yourself first and to make time for self-care. Even if it is 10 minutes a day, I mean, surely we've all got 10 minutes a day to concentrate on ourselves?
Create a self-care list
So the first thing to do is to create a self care list. This is a list of every single activity that you enjoy, that makes you feel relaxed or that makes you feel more you. So for example, some of mine are:
To read my favourite book.
Snuggle up and watch a film, eat my favourite food – I really like to get snacks that I like and I will have a movie night with my favourite snacks and a hot chocolate snuggled up in a blanket watching a film. I will spend at least one evening a week doing that because I absolutely love it.
You can have a warm drink – spending the time to literally just drink that drink not focusing on anybody or anything else.
Mindfulness and maybe even a mindful walk. If you really like being surrounded by nature, you find that really calming and relaxing, that can be a really good one to do. Because not only is it self-care habit, it's also a really popular self help habit so there are a lot of benefits.
One of my favourites is a nice warm, relaxing bath. You can even go all out and have a bath bomb, bath salts. Then I might paint my nails or have a face mask as well. I really try and make that time for myself.
Lastly, any hobbies or interests that you enjoy. So if there's something that you like doing, make the time for it – if you want to try a new sport, learn an instrument or a language. If you really enjoy doing that,  block it out in your week and make sure that you commit to that hobby or interest.
Make self-care a priority with a plan
So once you've got your list, it's really important to make a plan. So it's one thing having your list. But if we just have a list of things that we enjoy, chances are we're just never going to get round to it. Like I said earlier, you'll just get caught up in all the day to day things that you have to get done for work and home and family and you'll be at the bottom of the list again.
So actually schedule a time into your day, at least 10 minutes a day. Even if that means getting up 10 minutes earlier before everybody else in the house is awake, that's perfect if that's what you want to do, staying up 10 minutes later than everybody else, or if you can just fit it into your day, as and when and that's really good as well.
Literally schedule that time into your calendar or a diary like you would any kind of medical appointment so that you actually prioritise it and you stick to that schedule time to make sure you actually get your 10 minutes of self-care in.
I hope you found that really useful. I would really like to know what your self-care list looks like and also how your self-care plan goes. So let me know over on Instagram how you plan to make self-care a priority in your life, and I'll speak to you in the next episode.
Lucy J Smith is a Mental Health Advocate, Author of the Stand Up To Anxiety Book and creator of the Mental Wellness Club. After her own struggles with severe anxiety, Lucy found ways to understand and manage her anxiety and continues to manage it using personal development, self-care, routines and having an anxiety toolkit.
Related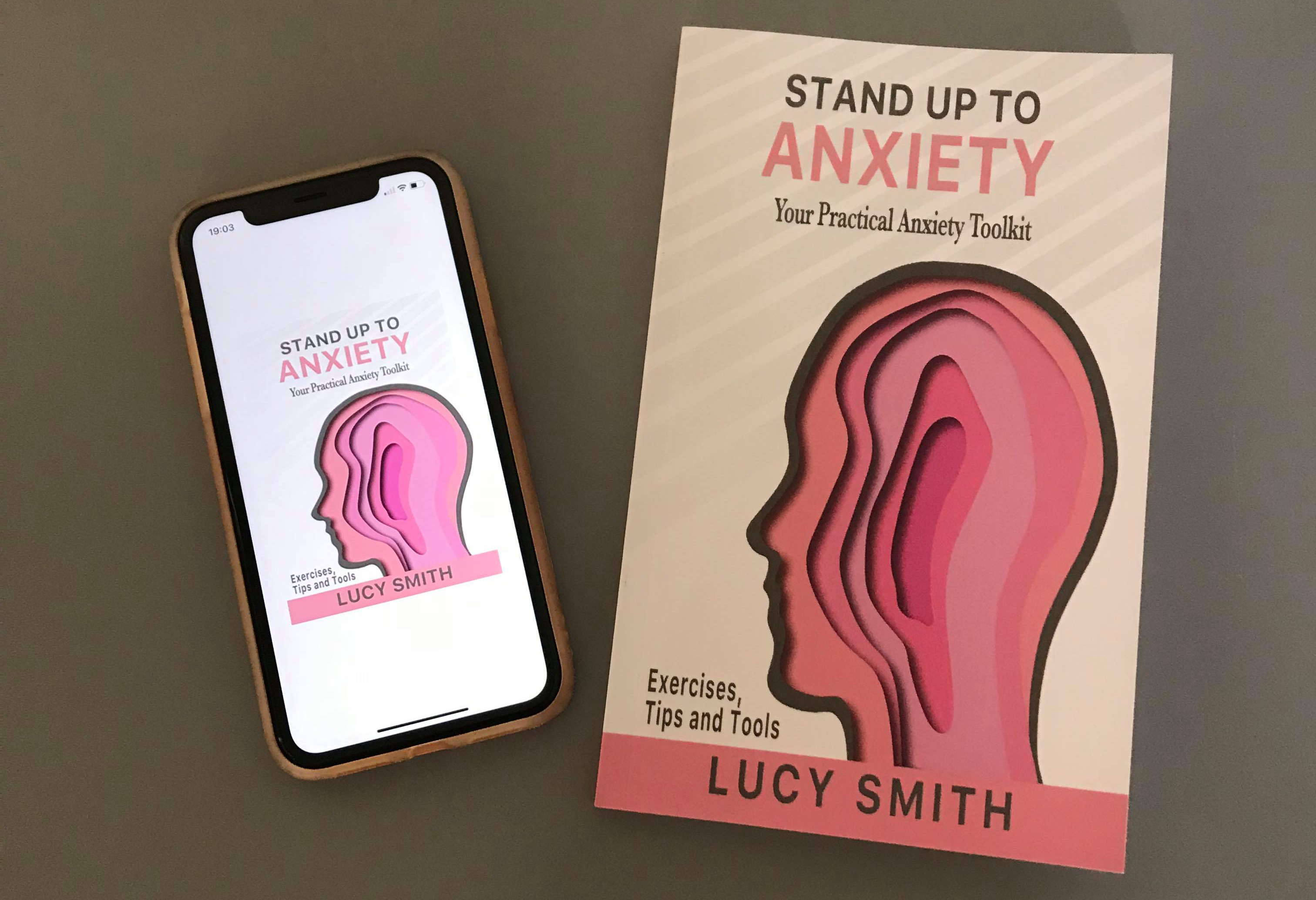 Is anxiety holding you back?
If you are struggling with anxiety right now, this book will be so helpful to you! It is based on my own experience of anxiety and panic attacks and talks you through the steps I took to understand and manage my anxiety.

Get the first chapter of the Stand Up To Anxiety Book for free
Enter your email below to get it sent straight to your inbox!
By entering your email address below you are agreeing to receive weekly emails from Lucy.