061: New Year, New You Is A Load Of Rubbish
In this episode Lucy talks about why she thinks the saying New Year, New You is a load of rubbish. She explains what the better way to plan for 2022 is and invites you to join the Happiness Habits Workshop for support along the way.
Scroll down to read or click play to listen
New Year, New You Is A Load Of Rubbish
Welcome to the first episode of 2022. I'm really, really excited for this year, I've got a lot of exciting plans and ideas for the next 12 months. It's gonna be a really exciting journey for this podcast, my website, and my social media channels. There's going to be a lot of change, growth and improvement so keep your eyes out for that, because it's very exciting.
To start this year, I wanted to talk to you about habits and about how New Year's resolutions and the whole New Year New you is basically a load of rubbish. So basically, every year I see people making new year's resolutions, I see people wanting to change themselves. Basically, I see people wanting miracles. And people think that it's easy just to wish and dream and think they want a change and then it will be done.
Very often people forget when they are setting goals, dreaming, wishing or whatever word you want to use, that they need to actually take daily action, or they need to create a set of habits. Now, this is something that I think a lot of people think is true because of things like manifestation where you're basically told if you dream about it, and you get intentional on it that it will happen. Which is true to a certain extent, but as long as you actually take the action as well, and you do the habits.
I wanted to start the year by explaining to you how habits are the things that are life changing, not the goals, not the dreams, not the desires, not the intentions, the actual habits. It wasn't until I began to get really consistent with daily habits like mindfulness, meditation, visualisation, journaling and exercise that I actually began to see a difference in my mental health, physical health, happiness and just everything generally.
It helped me to:
Improve work-life
Improve relationships
Manage stress
Manage anxiety
Sleep better
And a lot more too.
Basically, when I got consistent with those habits, my life changed, it wasn't before then it was only once I got consistent with the habits.
You might have seen that I have got a new workshop called Happiness Habits. That is because basically, I was seeing so many people, not understanding how habits actually work, how to use them and how to get consistent with them. So that's why I wanted to create the workshop to show people in a really easy to understand way in a half an hour video and a workbook to show exactly how you need to create your habits and how you can get consistent with them. Click here to join now.
I just wanted to share with you that whatever you want to do in 2022 to make sure that you have some habits. So if you want to prioritise your mental health, make sure you have your daily habits like me with the mindfulness, meditation and visualisation for example. Don't just say I want to prioritise my mental health and then not actually get consistent with it or not actually specifically say what habits you want to do.
If you don't know where to start, then I would suggest Happiness Habits is definitely the way to go. I've also got a 12 month habit tracker workbook on my website now, which is a brand new PDF that basically talks you through and gives you a whole calendar for the year to show you how to track your habits. And it will support you with getting consistent with your new habits.
Just make sure that if you are going to work on anything, you focus on the habits, not just the overall goal. Remember that change starts with a small step. So sometimes it can be really overwhelming if you're looking at the really big picture and the end goal that might be 1, 5 or 10 years away. But if you look at just the daily action and the daily habits instead that can really help you to get focused and not get lost in dreaming about what's going to happen 10 years from now and sometimes overwhelmed by that long term goal. It will really help you to get consistent if you can just focus on those daily habits everyday just take each day as it comes and focus on your habits as you go.
I hope you found that really useful and I hope that you are planning on setting some goals for 2022 and that you will have some habits to support them because like I said, goals without habits are completely pointless. If you've got any questions or you want to share your habits with me then please come over to Instagram and follow me @lucyjsmith_26 and let me know what your habits are for the new year.
Lucy J Smith is a Mental Health Advocate, Author of the Stand Up To Anxiety Book and creator of the Mental Wellness Club. After her own struggles with severe anxiety, Lucy found ways to understand and manage her anxiety and continues to manage it using personal development, self-care, routines and having an anxiety toolkit.
Related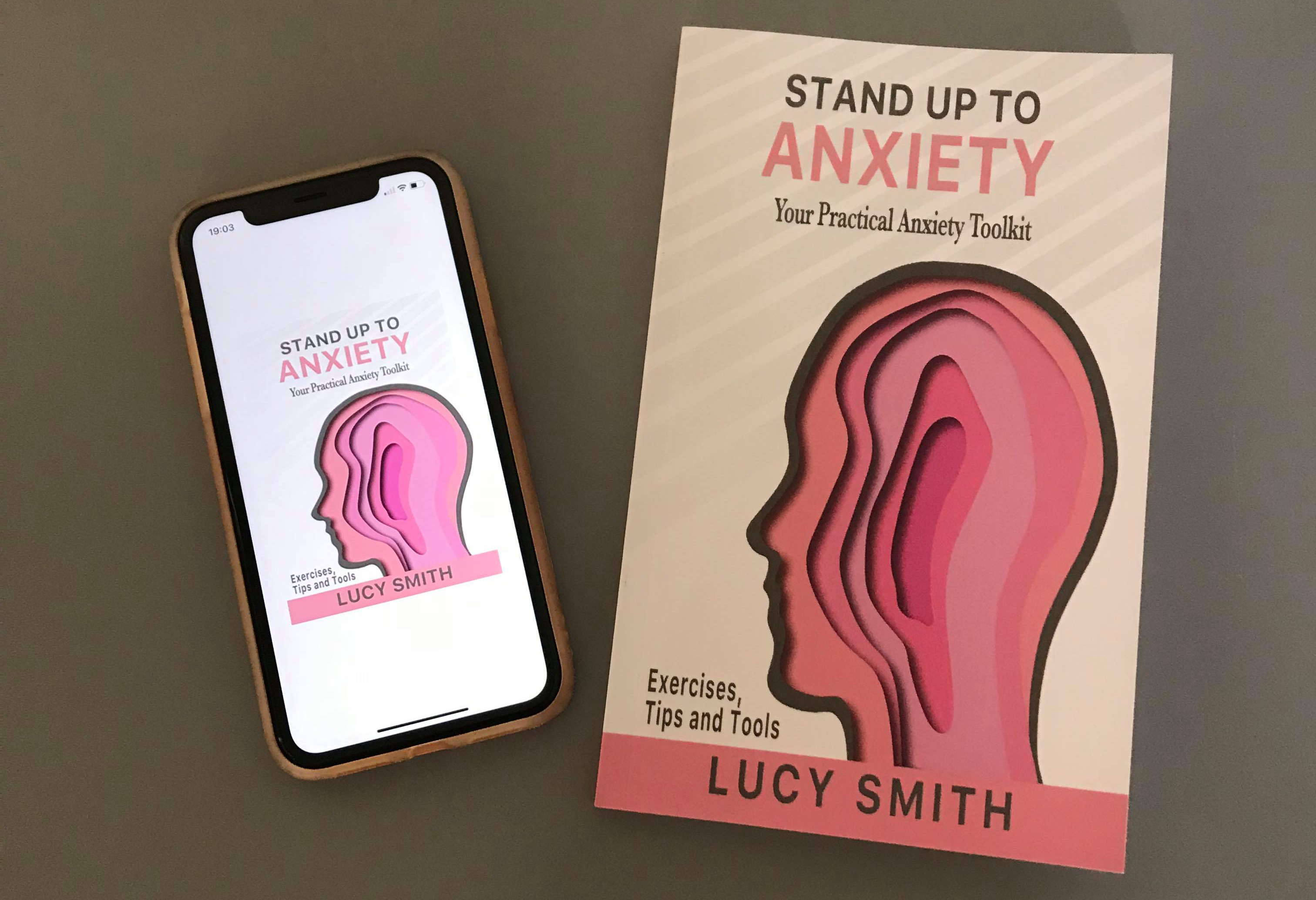 Is anxiety holding you back?
If you are struggling with anxiety right now, this book will be so helpful to you! It is based on my own experience of anxiety and panic attacks and talks you through the steps I took to understand and manage my anxiety.

Get the first chapter of the Stand Up To Anxiety Book for free
Enter your email below to get it sent straight to your inbox!
By entering your email address below you are agreeing to receive weekly emails from Lucy.