070: The Best Personal Development Tool I Have Used
In this episode Lucy talks all about the best personal development tool she has used – journaling.
 Scroll down to read or click play to listen
The Best Personal Development Tool I Have Used
In today's episode, I'm going to talk a little bit more about my favourite tool for managing anxiety. So this is one that I've done since very near the beginning of my personal development self help journey, ever since my counsellor recommended it as a personal development tool to help with anxiety. It's something that's really helped me not only to manage it, but to also understand my anxiety.
It's journaling…
There are so many different ways you can journal, it's a really, really good way to basically just understand how you're feeling, to track how you're feeling and to recognise how you're feeling, but also to manage how you're feeling.
It can be used in so many different ways and I'm just going to talk about a few of my favourites in this episode to help you get started. I think that when we think about journaling, we think about an empty page and it being really overwhelming, not knowing where to start, feeling judged or feeling like we don't want anyone to see our private diary or journal going back to when maybe you were kids and you had a diary when your mum used to read it or something like that. I know a lot of people have experienced that kind of thing before.
So there's a few different ways that you can do it. Obviously, you can do it on your phone, if you wanted to keep it more private, and people don't have access to your phone because there's a password or something like that so that's a possibility. But if, if you're able to, I really do recommend journaling in a paper journal, because there's something really, really powerful about writing it down, especially when it comes to your feelings, because writing it down will help you to understand it more, it's also a really good way to track your anxiety and your feelings too.
Use journal prompts
One of the best things to do when getting started with journaling is to use journal prompts, because it can be quite overwhelming staring at a blank page not knowing where to start. So if you can ask yourself a simple question or use a prompt to start your sentence that can be really helpful just to help you get started so that you're not having to find words from nowhere, because it can be quite hard to do that at the start.
Gratitude journaling
You can also do gratitude journaling. This is where you think about the things that you're grateful for and  write a list of things you're grateful for. It could be anything from literally having your body and the ability to walk and see and talk and enjoy life. Or it could be something as specific as someone smiled at me earlier, and it made me smile, or somebody phoned and asked if I was okay, or my partner made me a cup of tea and it was really tasty.
There's so many different things you can think about that you can be grateful for that basically, we generally will just take for granted. And that's not a bad thing, that's completely normal. A lot of people do experience that and do feel like that. But if you get in the habit of practising gratitude, especially with a journal every single day, it really helps you to focus on those positive things. And when you start gratitude journaling, you won't be able to stop you'll find so many things in every single day that have made you smile and that you've got to be grateful for.
I would always suggest doing at least three things. I always aim for five every single day, five things that you are grateful for from that day specifically. And then you can look back. So on a day when you're feeling a bit crap and you feel like nothing good happened to you all week, you can look back and you can see all the things that you've actually got to be grateful for.
Anxiety tracker
The third one, you can use a journal as an anxiety tracker. So you can track any triggers, symptoms, the tools that you used, and if they helped, you can track in as much detail everything from your life, you can track food, you can track exercise, you can track your water intake, you can track your feelings, you can track your mood, there are so many different things you can track using a journal and you can then go back over time, see your progress, see how you're doing.
You can also notice patterns by doing this. So if, for example, every Monday, you feel a bit rubbish, then you know that on a Monday morning, maybe you need to start with exercise, journaling or something positive to get you in the right mindset for the day. So it's a really helpful thing just to be able to see what's going on in your life and to help you with everything. It can it can be used for anxiety but it can be used for so much more.
Stand Up To Anxiety Journal
I use the stand up to anxiety journal now so I actually designed a journal that had everything that I wanted in it so it has the anxiety tracker to track the triggers and the symptoms and the tools, it has the reflection on whether those tools helped. It has a gratitude journal, it has a brain dump event for you to get all of the things off your mind.
There are so many different ways to journal and all of them that I find the most useful, are included in the stand up to anxiety journal. A lot of people use it and find it really useful, so that makes me really, really happy. But also, it's designed based on what I know people with anxiety and other struggles really need to help them go to sleep at night feeling a lot better than they may do without journaling.
It can be done first thing in the morning, it can be done last thing at night, it can be done at any time during the day. I personally like to do mine in the evening because I find that it will help me get to sleep better especially the brain dump section is really really helpful for helping you to fall asleep and get things off your chest. Because if you're anything like me, you get into bed and absolutely everything starts racing through your mind all the things you said that day all the things you did all the things you didn't say but should have done. There are so many things that just enter our mind and I have no idea why they come up when we're in bed during the night so a brain dump can be a really useful way to get all of that off your chest so that you can hopefully get a better night's sleep.
So I hope you found that useful and you try the best personal development tool I've used. If you are interested in getting a stand up to anxiety journal you can click here to order from any retailers.
Lucy J Smith is a Mental Health Advocate, Author of the Stand Up To Anxiety Book and creator of the Mental Wellness Club. After her own struggles with severe anxiety, Lucy found ways to understand and manage her anxiety and continues to manage it using personal development, self-care, routines and having an anxiety toolkit.
Related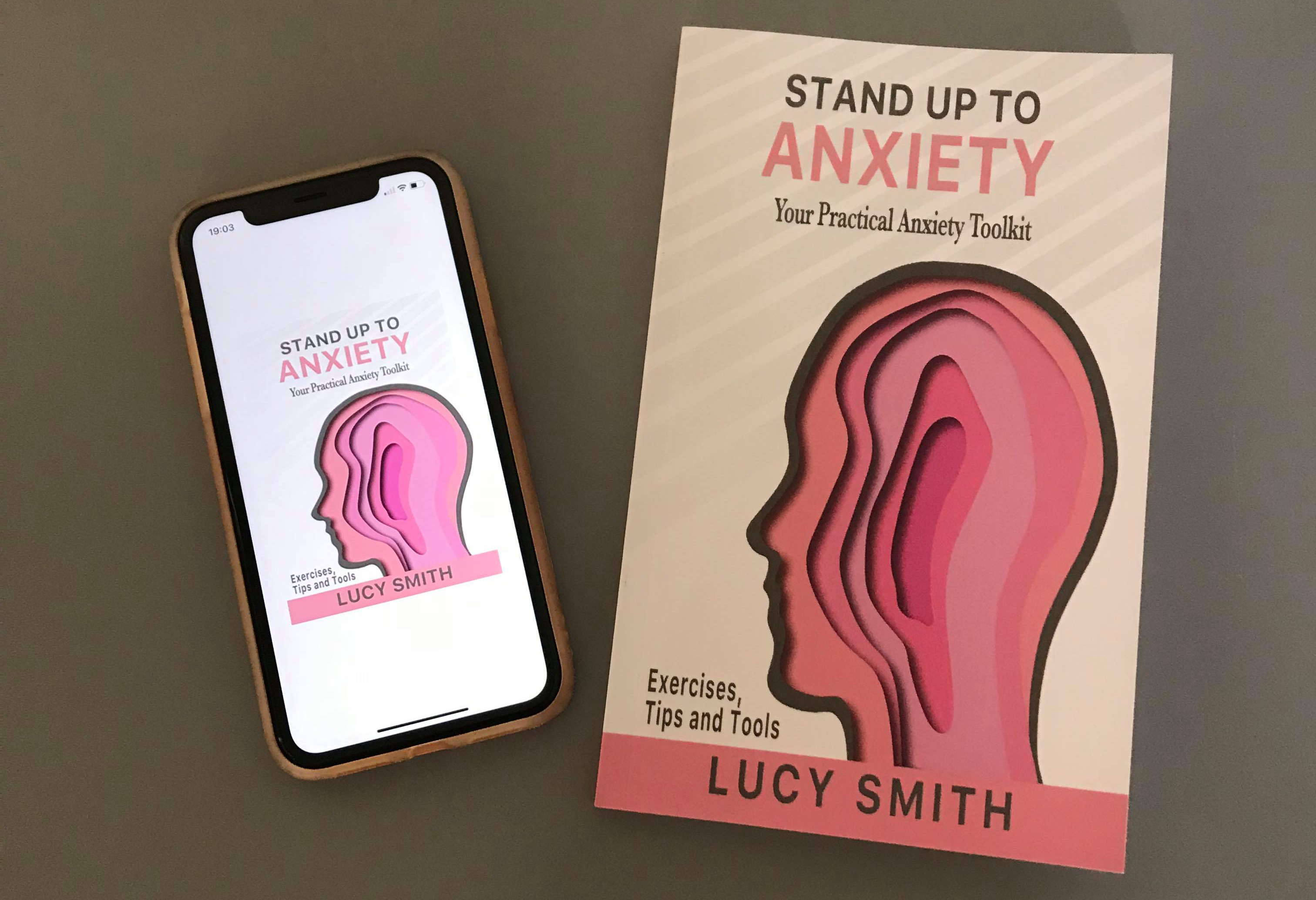 Is anxiety holding you back?
If you are struggling with anxiety right now, this book will be so helpful to you! It is based on my own experience of anxiety and panic attacks and talks you through the steps I took to understand and manage my anxiety.

Get the first chapter of the Stand Up To Anxiety Book for free
Enter your email below to get it sent straight to your inbox!
By entering your email address below you are agreeing to receive weekly emails from Lucy.