071: Create A Productive Morning Routine
In this episode Lucy discusses how to create a productive morning routine, the difference between her old, negative morning routine and her new one that helps to manage her anxiety and panic attacks on a daily basis.
 Scroll down to read or click play to listen
Create A Productive Morning Routine
In today's episode, we're gonna talk all about how to have a productive morning routine. So I truly believe that how we spend the first 30 minutes of our day impacts completely the rest of the day, it impacts our mindset, our mood, the way we feel, it also impacts our habits, productive we are, and how focused we are. So there's a lot riding on the first 30 minutes in my opinion.
My old morning routine
Just to put this into some perspective for you, I'm going to talk through my old morning routine and the routine that I do now and you can see for yourself the difference in the habits and the difference in the results. I used to start the day by hitting the snooze button way too many times, I would then get out of bed the last possible second so that I wouldn't be late. I would sit and scroll social media while I was getting ready, then I would watch the news while I was eating breakfast. As a result was struggling with severe anxiety. I also had a few bouts of depression, I had severe panic attacks. At certain points, I felt unable to leave the house due to anxiety and fear and panic. So not exactly the best, the best time.
My current morning routine
When I found personal development, and I started seeing a counsellor, I began to change my morning routine and to remove those three habits in particular. So I start by having my alarm the other side of my bedroom, so I physically have to get out of bed to turn off the alarm. No one wants to lie in bed for 20 minutes, listening to their alarm going off, it's just annoying. So that really, really works because it just gets you out of bed straight away and there's no real thought process with it because you want the alarm to stop so you have to get out of bed to do that. Once you're out of bed, you will find that you're more likely to just get on with your day, instead of getting back into bed. I literally never get back into bed after I've turned off the alarm.
I then stretch and do some form of stretching or yoga. This is also a really good time to exercise if you did want to. I spend some spend some time meditating and visualising. After this I feel really calm and grounded, positive and ready for my day. I visualise things that I want to go well that day for example, if I'm playing bowls, or I've got something going on that day that I really want to to be good at or to do well at, then I will spend some time visualising that because that's a really positive tool for me something that has really helped over time, if I visualise it, then more often than not, what I visualise will come true.
I then spend some time thinking about all the things that I have to be grateful for. So you can write this down, you can just think about it, you can do whatever works best for you, these routines need to be something that's achievable for you something that's not too much time or too much effort for you, because otherwise, you won't feel inclined to do it. Even just thinking a few gratitude thoughts, things that you're grateful for, is a really, really positive start to the day.
So if you compare those two routines, and you think about the first one, so the first one, snoozing your alarm, not exactly a positive habit, potentially going to make you late for wherever you're going. Social media, it has its uses. I really like social media, however starting your day looking at everybody else's life can't really be a good thing, in my opinion.
The news is a tricky one because I know for me personally now I don't watch the news anymore out of choice. However, I do feel it is important to stay up to date enough with the news and what's going on in the world. But I do know, especially for me and others struggling with anxiety, it can be really, really triggering and like I said it got to the point where I couldn't leave the house because I was so afraid of everything going on. The news definitely didn't help that situation. Again during COVID that's when I stopped watching the news altogether, because I got really really addicted to watching the news and it just made me absolutely petrified of the virus and of leaving my house. So that's probably not the best way to start the day. I know a lot of people have news apps on their phone that they open up and read the daily news every morning. If it's not negatively impacting you, then obviously this is your choice. It's your life you choose what you like, but for me personally it was not a positive habit, so I chose to remove it from my morning routine.
So since I started my newer routine, including personal development habits and really positive daily habits that I enjoy, and that I find useful. I have found that my anxiety is much easier to manage and I have a lot less panic attacks. Also, because I do things like meditation and visualisation, those can be really useful in moments of anxiety and panic. So you can actually use them when you need to, as well as as part of your morning routine. So what you'll find is, the more you do them, the easier and more natural it will get. So if you're doing them every single morning, when you then need them in a severe panic attack, they are second nature to you, they come really naturally and really comfortably for you.
Create your productive morning routine
What I would suggest is that you pick one to two habits to start with and pick any positive habits that you enjoy doing. It might be that you've already tried some in the past, and you know what kind of ones you like, so you can go with those. If not, maybe choose some that I've mentioned in the episode today, or there's 70 episodes of this podcast for you to go back through and listen to some other tools as well, because there's lots out there.
Then as and when you feel ready, you can add some more in. Don't do this before you're ready, I would probably suggest suggest just starting with one or two. When you get used to that, it's working really well, you're seeing some benefits and it feels manageable. If you want to add an extra five minutes or another habit, then obviously feel free to do so. But don't do it before you already because otherwise it can feel too overwhelming and it can actually have the adverse effect and you won't want to do or routine at all. Doing something is always better than doing nothing. Even if it's just one to start with, that's going to be so much better than those negative habits you have at the moment.
That is the difference between my old and new routines. Now, this isn't something that you can just click your fingers and it's done. It takes a while to get used to new habits. I think everybody can agree on that  – you don't just start a new habit and it's perfect and you're consistent and committed and you never miss a day. I wish it was that easy.
I hope you found that really useful and I can't wait to hear all about your new productive morning routine.
Lucy J Smith is a Mental Health Advocate, Author of the Stand Up To Anxiety Book and creator of the Mental Wellness Club. After her own struggles with severe anxiety, Lucy found ways to understand and manage her anxiety and continues to manage it using personal development, self-care, routines and having an anxiety toolkit.
Related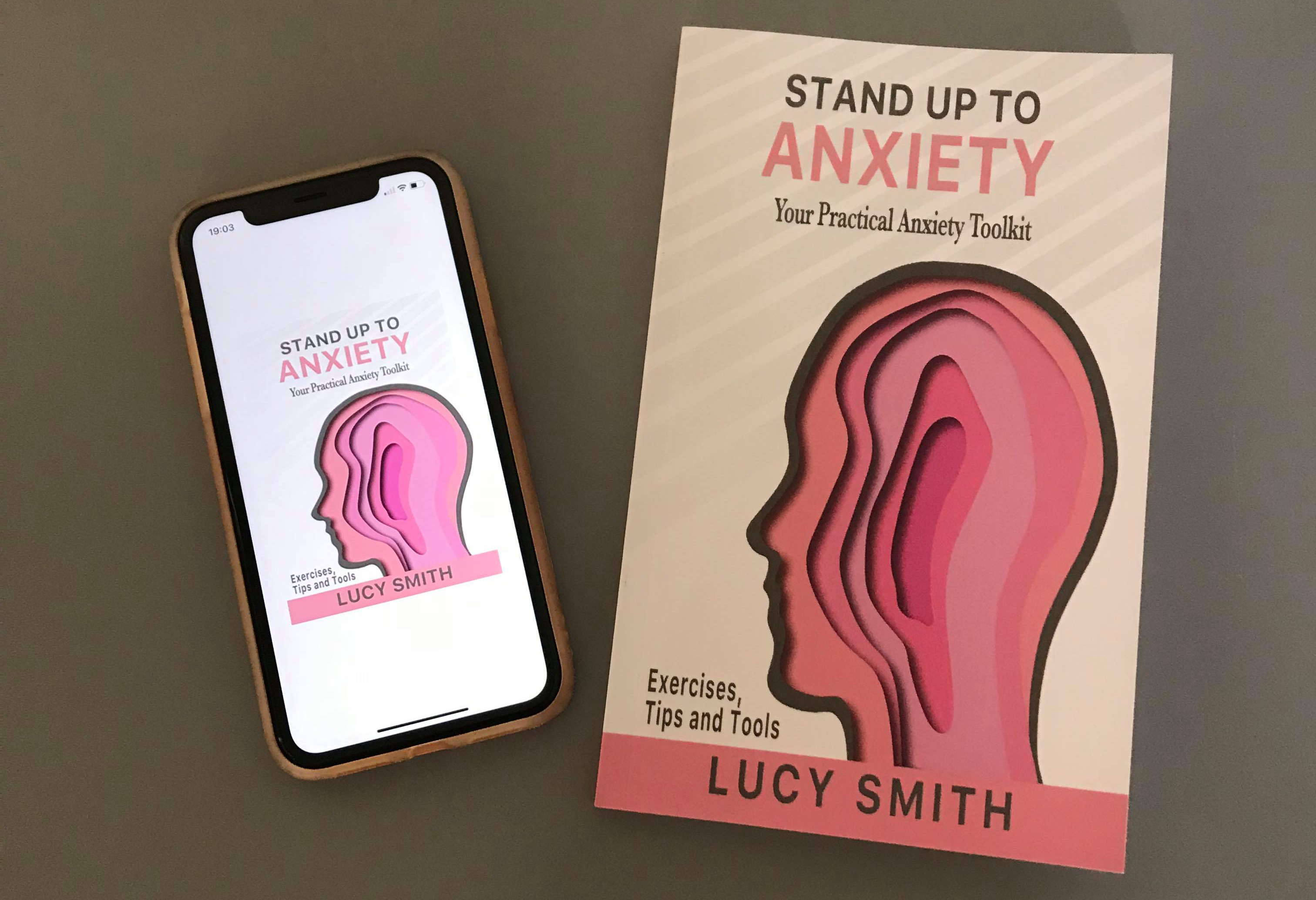 Is anxiety holding you back?
If you are struggling with anxiety right now, this book will be so helpful to you! It is based on my own experience of anxiety and panic attacks and talks you through the steps I took to understand and manage my anxiety.

Get the first chapter of the Stand Up To Anxiety Book for free
Enter your email below to get it sent straight to your inbox!
By entering your email address below you are agreeing to receive weekly emails from Lucy.