073: 27 Lessons From 27 Years
In this episode Lucy goes through 27 lessons she has learned from her 27 years of life.
 Scroll down to read or click play to listen
In today's episode, I am going to go through 27 lessons that I've learned in the 27 years of my life. You may have seen that last week it was my 27th birthday and I wanted to go through just some of the things that I've picked up along the way, especially in the last few years while I've been on this self help personal development journey, and really focusing on my mental and physical health. I will read through the list.
The first one is to laugh every day.
Do the things that you want to do.
Stop worrying about what others think – I know that's easier said than done. But that is such an important lesson that I am still learning but that I am trying really hard to basically to practice.
Be with someone that makes you laugh.
Life is too short.
Say I love you to those that you love and to yourself.
Mindfulness is essential.
Daily habits have great results.
Journaling is so powerful.
Exercise makes you feel good, even if it doesn't at the start, trust me by the end it makes you feel good.
Find a hobby that you enjoy doing.
Don't compare yourself to others.
Start the day with something positive.
Be aware of your habits, whether good or bad, just be aware of them.
Losing people you love is hard, but be grateful for the memories.
Practice gratitude daily.
Spend time outside every day. Such an important one, I think that's definitely underestimated.
Self-care should be a priority.
Self-care is not selfish.
Anxiety can be understood, even though when you're first struggling it feels like you're never ever going to understand it.
There are so many tools out there to help you manage your anxiety.
Anxiety can cause many physical symptoms – I learned that on the hard way.
Mental illness can make you feel rough.
Reading is a great escape.
Try to learn something new every day or face something new, a new challenge. Try something new every day.
Look after yourself physically and mentally.
Lastly, have fun. Do things that you enjoy, do things that you find fun, and try and make time for that every day. Because having fun is well it's just the best feeling it can really really help your mood, mindset, mental health and everything in between.
I hope you found those useful and I can imagine that maybe you've learned some of those lessons yourself over the last few years or decades or however long. But maybe some of those were new for you and you can maybe looking to add in them into your life going forward and thinking about them as your life from now.
Lucy J Smith is a Mental Health Advocate, Author of the Stand Up To Anxiety Book and creator of the Mental Wellness Club. After her own struggles with severe anxiety, Lucy found ways to understand and manage her anxiety and continues to manage it using personal development, self-care, routines and having an anxiety toolkit.
Related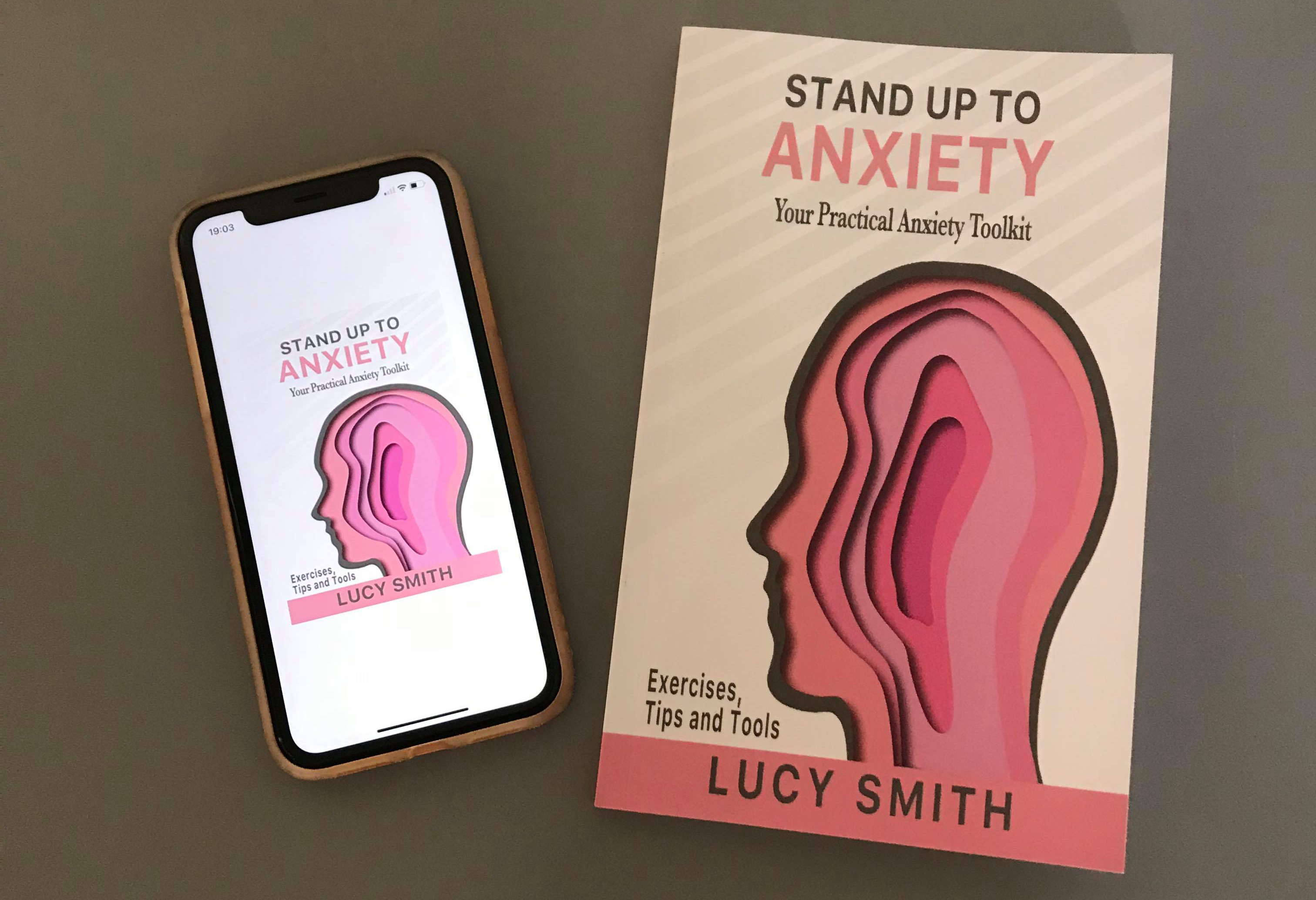 Is anxiety holding you back?
If you are struggling with anxiety right now, this book will be so helpful to you! It is based on my own experience of anxiety and panic attacks and talks you through the steps I took to understand and manage my anxiety.

Get the first chapter of the Stand Up To Anxiety Book for free
Enter your email below to get it sent straight to your inbox!
By entering your email address below you are agreeing to receive weekly emails from Lucy.