075: Create A Daily Mindfulness Practice
In this episode Lucy talks about how to create a daily mindfulness practice using the tasks and chores you already have to do every day.
 Scroll down to read or click play to listen
Create A Daily Mindfulness Practice
In today's episode, I'm going to talk all about how to create a daily mindfulness practice. So, to start with, I just want to explain that mindfulness isn't sitting cross legged meditating with your eyes closed or chanting or saying words that you don't understand or anything like that. It can be so many different things.
I'm going to talk about a few different ways that you can just add it into your daily life, without it needing to take up loads of your time, or without you having to learn new habits.
It's really important to remember that mindfulness is just being present in the moment. It can be really good to look back on achievements or visualise the future to help you build confidence, feel good and even manage anxiety on some occasions. But being present in the moment is what I have found to be the most useful habit for managing stress, panic attacks and anxiety and just helping me to stay calm, positive and grounded. It helps you to stay focused on what's going on right now, instead of dwelling on the past or worrying about the future.
Add mindfulness to daily tasks
The best thing to do is to try and incorporate it into everyday tasks. It's best to do it every day. Because if you go to use it in the moment of a panic attack, and you haven't done it for two months, it's going to be quite hard for you to be used to that habit and for it to actually help you effectively. But if you are in the habit of doing mindfulness everyday just alongside your normal tasks and habits for the day, you will find that it'll be much more effective for helping you to manage that panic attack.
A few things that you can do include:
Washing up – you can use that as a form of mindfulness to feel the way that the water feels to feel all the bubbles to really focus on getting the plates clean, or whatever it is that you're doing. I actually have a really nice view from my kitchen window so I like to look out the kitchen window while I'm doing the washing up and use that as a nice way to practice mindfulness just for a few minutes.
Housework – it is something that has to be done anyway so we might as well make it a mindfulness practice as well as a chore. If you're hoovering or dusting, or whatever it is that you're doing, you can use that as a mindfulness practice, because like I said, mindfulness literally is being present in the moment and to do that, all we need to do is just focus on what it is that we're doing. So focus on the hoovering focus on the dusting the washing up whatever it is, it might be.
Shower –  feeling the water on your body. I like to use it as if the water is washing the anxiety, worries, dread, doubt and whatever other negative feelings off of my body and down the plug. That can be a really useful mindfulness practice also using a little bit of visualisation there as well, just to to imagine it, leaving your body and draining away. There are so many different things you can do with that the sound of the water as well can be really relaxing.
With mindfulness, it's really good to try and use as many of the sentences as you possibly can. The shower is a really good one, because you've got the feel, look, sound, you can also have the smell if you're using products that have a nice smell, hopefully, you're not going to have the taste unless you're anything like me, and you always end up with shampoo in your mouth.
Eating – when you're drinking and eating, that can be really good. I know a lot of people eat their dinner in front of the TV, or they're scrolling social media with one hand and shovelling food into their mouths the other. I think that's something that a lot of us do, and that a lot of us are used to it and think is normal. But if you can just spend some time away from technology while you're eating it can be really good for you. I sit at my dining table, which looks out onto my garden and I spend time looking out at the birds, nature and everything in my garden and I find that really relaxing. You can focus on the food if that's something that you want to try doing. Again, focusing on the taste, the smell, the texture, everything like that in as much detail as you possibly can.
So those are just some that you can do where those tasks have to be done every day anyway, whether you're practising mindfulness or not, so you might as well give it a go.
There's lots of different ways you can practice mindfulness, and just things like that you're going to do anyway, you might as well try and incorporate some mindfulness into that because the more mindfulness in our lives, the better. At least, that's been my own experience.
What you'll find is the more that you focus on the present moment, the less space in your mind for everything else like all the stress, worry, anxiety and everything else that's going on in our mind. Because I know that there is a lot going on in everyone's minds.
Specific mindfulness practices
A few extras, if you do have a bit of spare time and you want to try a few different mindfulness practices, then these are a few of my favourites that I would recommend giving a try.
A mindful walk is a really good one. Getting out in nature, whatever the weather, I know that not everyone wants to go out and get wet, but it can be really relaxing, going for a walk when it's raining. Again, just focusing on the surroundings, looking around you seeing what you can see here and what you can hear, and just really making the most of that experience.
If you did want to try meditation, or you already have and you liked it, there are loads of guided meditations out there. If you just search on YouTube or insight time or any other app, there's loads out there. You can do some kind of guided meditation for absolutely anything you can search guided meditation for anxiety, stress, confidence or whatever it is that you need that day, and you can just spend 5 or 10 minutes focusing on that guided meditation.
Just 10 or 15 minutes of yoga can really help with relaxing your mind and body and helping you to get into some form of mindfulness practice to help you with your mental and physical health. Again, there are so many out there on YouTube, I personally use the Down Dog app that I find really useful and I really enjoy the yoga practices on there. You don't need anything for it. I mean, I've got a yoga mat, but you can do on the floor or the bed or wherever works best for you. Just give it a go see, see how you get on after 10 or 15 minutes.
I would suggest that you incorporate some mindfulness into those daily tasks that you have to do anyway and take the time throughout the day on three or four occasions to get present and focus on that moment instead of everything else that's going on in the world.
Lucy J Smith is a Mental Health Advocate, Author of the Stand Up To Anxiety Book and creator of the Mental Wellness Club. After her own struggles with severe anxiety, Lucy found ways to understand and manage her anxiety and continues to manage it using personal development, self-care, routines and having an anxiety toolkit.
Related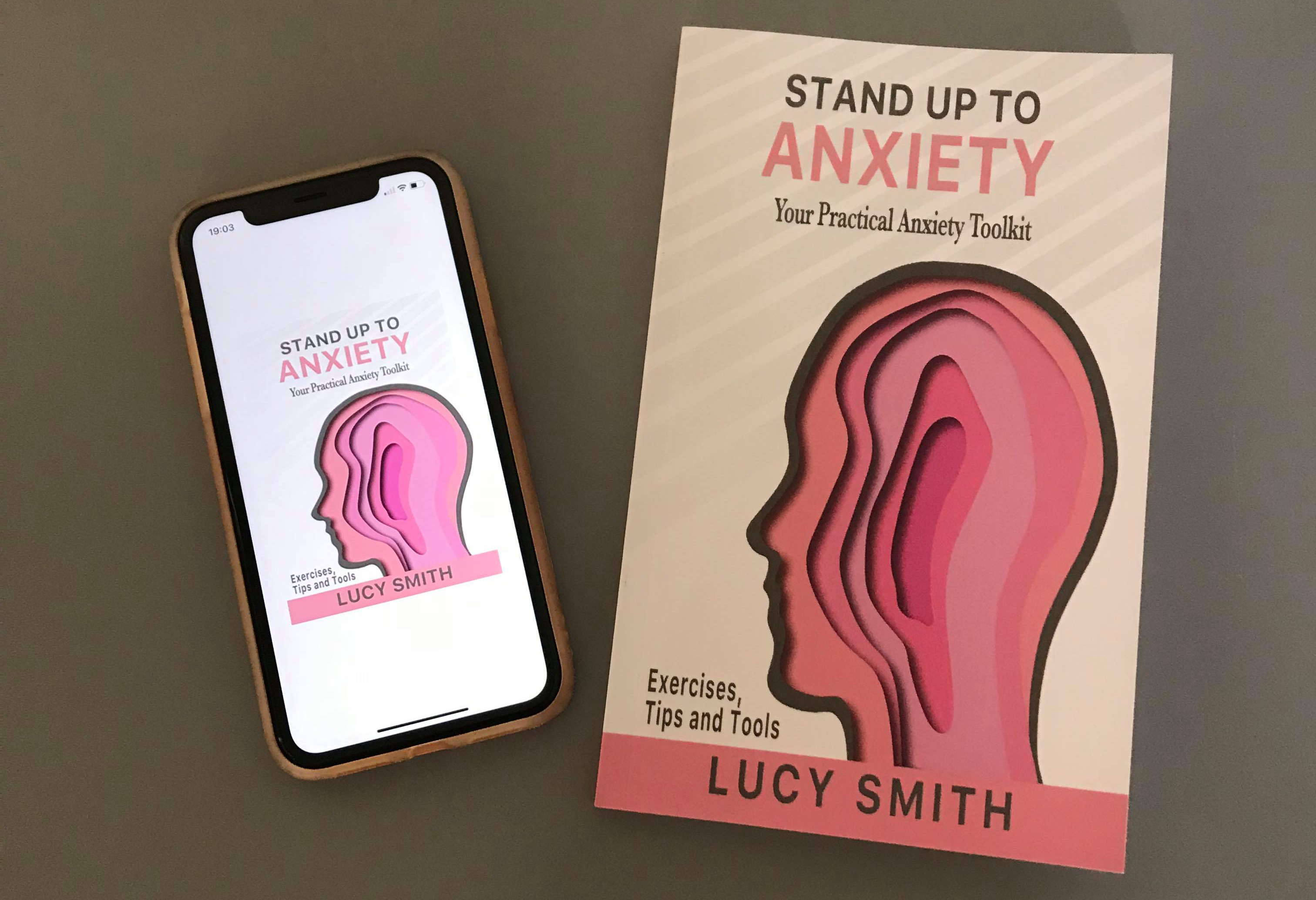 Is anxiety holding you back?
If you are struggling with anxiety right now, this book will be so helpful to you! It is based on my own experience of anxiety and panic attacks and talks you through the steps I took to understand and manage my anxiety.

Get the first chapter of the Stand Up To Anxiety Book for free
Enter your email below to get it sent straight to your inbox!
By entering your email address below you are agreeing to receive weekly emails from Lucy.