077: Talk About Your Anxiety
In this episode Lucy explains how to talk about your anxiety to your friends and family to ask for support, be held accountable and understand your own anxiety even better.
 Scroll down to read or click play to listen
Talk About Your Anxiety
In today's episode, I'm going to explain how to talk about your anxiety. This is something that a lot of us find quite daunting and we don't really know how to start. It's really hard to admit out loud for the first time that you are struggling with anxiety and I think that's something that we all deal with.
The best thing to do is to start by talking to somebody that you trust, so pick a family member, friend or somebody that you know struggles with anxiety, whoever it has to be to make you feel comfortable. Just start by just literally saying, I have anxiety or I am struggling at the moment or I am feeling worried all the time. However it is that you're feeling just tried to say it in a really simple, matter of fact way.
Start a support system
What you're going to do from this is use them for support as and when you need it. This starts by saying how they can support you. Hopefully by this point, you will know a few tools to help you with managing your anxiety, you will understand your anxiety a little bit more so you can explain to them how they can support you best. You can literally say and this is my own example:
When I'm feeling anxious, I will begin to panic, I will feel sweaty, shaky, I will be crying, those are the kinds of signs to look out for. When this happens just give me a cuddle let me cry tell me that it's going to be okay. Then encourage me to talk about how I'm feeling once I'm ready. After that if you encourage me to go for a walk, do a mindfulness practice or a grounding practice, anything like that, just to help me stay focused on the present moment that will help me to calm down after my anxiety or panic attack.
That's my own personal example. It will be different for all of us. So try to figure out in a few words, how to explain to people what your symptoms are so that they can look out for them as signs. What they can do when they first noticed those signs and then what they can do to help you get out of that anxious state. Whether that's tools, techniques or tips that I have given you on this podcast or from my book to help you through that anxious state to getting back to feeling a bit more normal.
Once you've done that, they will be there to support you and you can continue to keep them updated on your progress. Like I've always said symptoms, triggers and tools that help will change over time so try and keep them updated if you can so that they always know how best to support you.
An accountability partner
Another way to use people to help you with your anxiety is as accountability. If you are planning on setting some goals for personal development or if you are going to try some new actions or habits every day to promote self development and positive mental well being, you can tell them about these new habits and ask them to keep you accountable.
Ask them to check in with you every week to see how many times you did those habits. Or for example, if you're starting to get really consistent with self care, maybe you can ask them if they want to do it with you. Ask them do you want to focus on five minutes of self care every day for the next 30 days? Then you can support each other with that, do it together, hold each other accountable and check in with each other.
It helps give an extra little motivation because if you've got somebody checking in with you at the end of the week, believe me you're going to be a lot more motivated to actually do it. I know that's how it works for me so there are many benefits to talking about your anxiety.
Improving self reflection
Something else that this actually helps with is self reflection. If you're explaining it to somebody else, it helps you to actually come to terms with it yourself. It helps you to reflect on how you're feeling, what works and what doesn't work because if you're going to explain those things to somebody else you have to understand them yourself. So that's just another way of looking at it as well but it will really help you to understand it in a whole other way and understand it really really well because the bottom line is the more you understand it, the easier it's going to be to manage.
I hope you found that really useful. Head over to Instagram and let me know who you told, how they took it and if they're going to support you from now on because I would love to know. If you are really struggling to find somebody then go to Instagram and look for mental health advocates, myself included, there are so many out there and you can maybe contact one of them or me and explain how you're feeling and what support you need to use it as a practice before you go on and say it to a family member or friend to help you.
Lucy J Smith is a Mental Health Advocate, Author of the Stand Up To Anxiety Book and creator of the Mental Wellness Club. After her own struggles with severe anxiety, Lucy found ways to understand and manage her anxiety and continues to manage it using personal development, self-care, routines and having an anxiety toolkit.
Related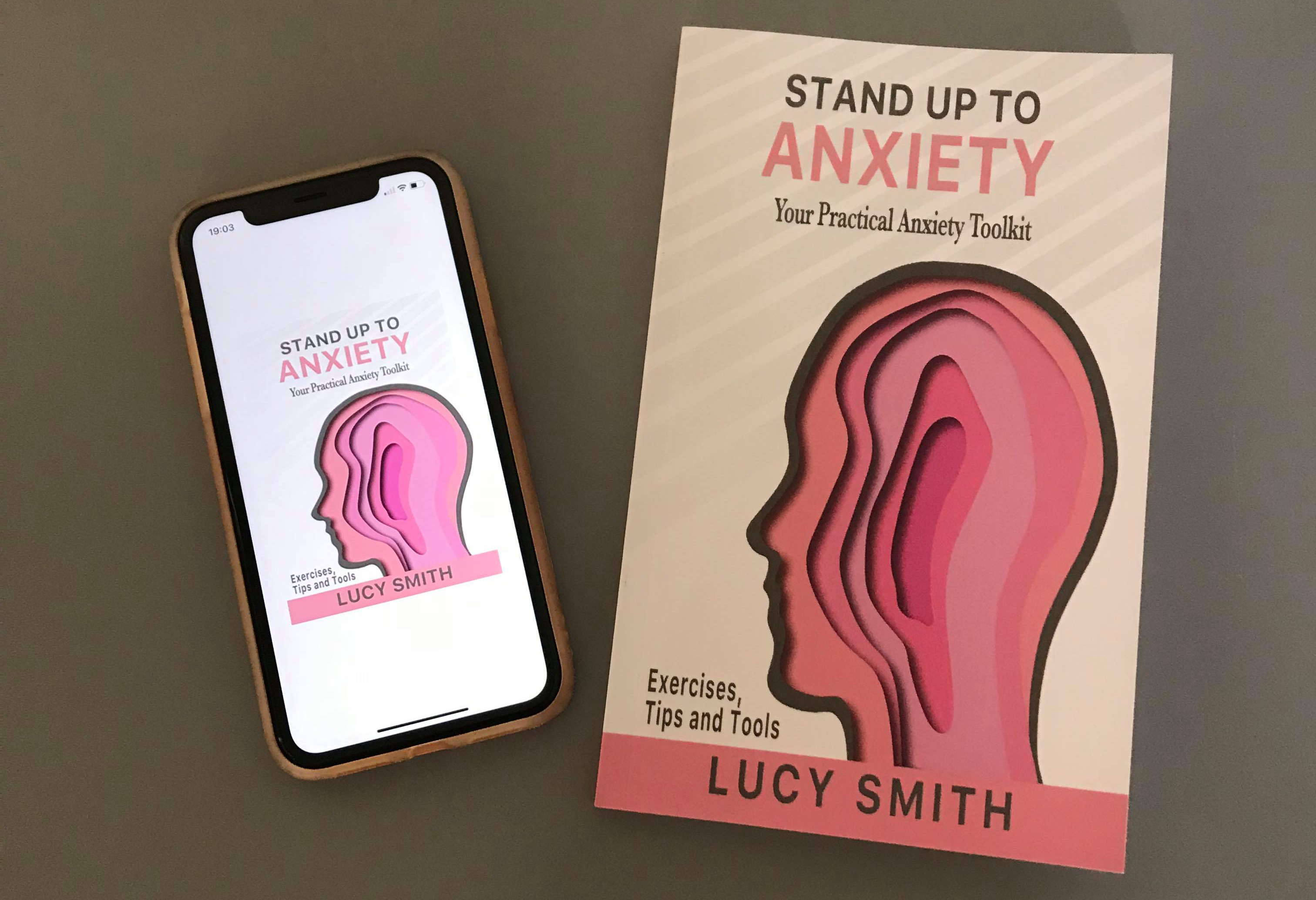 Is anxiety holding you back?
If you are struggling with anxiety right now, this book will be so helpful to you! It is based on my own experience of anxiety and panic attacks and talks you through the steps I took to understand and manage my anxiety.

Get the first chapter of the Stand Up To Anxiety Book for free
Enter your email below to get it sent straight to your inbox!
By entering your email address below you are agreeing to receive weekly emails from Lucy.