079: A Visualisation Technique For Your Worries
In this episode Lucy talks about a visualisation technique for your worries. It's very simple and can be done easily while having a shower.
Scroll down to read or click play to listen
A Visualisation Technique For Your Worries
In today's episode I'm going to talk about one really simple visualisation technique you can do to help you with your anxiety. It starts by getting in the shower. When you're in the shower, take some time just to really be present in the moment. To think about all of the sensations in your body. Think of all of the senses that you're experiencing, the things you can see, hear, smell, taste, and touch. Do this to ground yourself for about 3-5 minutes by looking around you, taking everything in and doing a few deep breaths until you're feeling really relaxed and you're beginning to enjoy the shower.
Then you're going to start visualising your worries. Think about all the things that you are worried about right now or the things that you're anxious about and make a list of them in your head. Now you've got all of them and you know everything that you're worrying or overthinking about what you're going to do next is imagine that the shower is washing them all off of your body. So it washes off them and you can visualise them sliding down your body into the plughole. And you're going to imagine that they are going so when they're going down that plughole they are leaving your body and leaving your mind and they will no be longer your thoughts, your worries, your feelings.
You can do this for as long as you need to. Think about each one one at a time and then imagine it going down that plughole. When it does you can remind yourself it's gone now it's no longer here, it's no longer yours, it's gone somewhere else.
It's a really handy way just to be able to visualise those feelings going away because sometimes things like brain dumps journaling are really good but actually doing the visualisation can be a powerful way to show you that the worries have completely gone.
Lucy J Smith is a Mental Health Advocate, Author of the Stand Up To Anxiety Book and creator of the Mental Wellness Club. After her own struggles with severe anxiety, Lucy found ways to understand and manage her anxiety and continues to manage it using personal development, self-care, routines and having an anxiety toolkit.
Related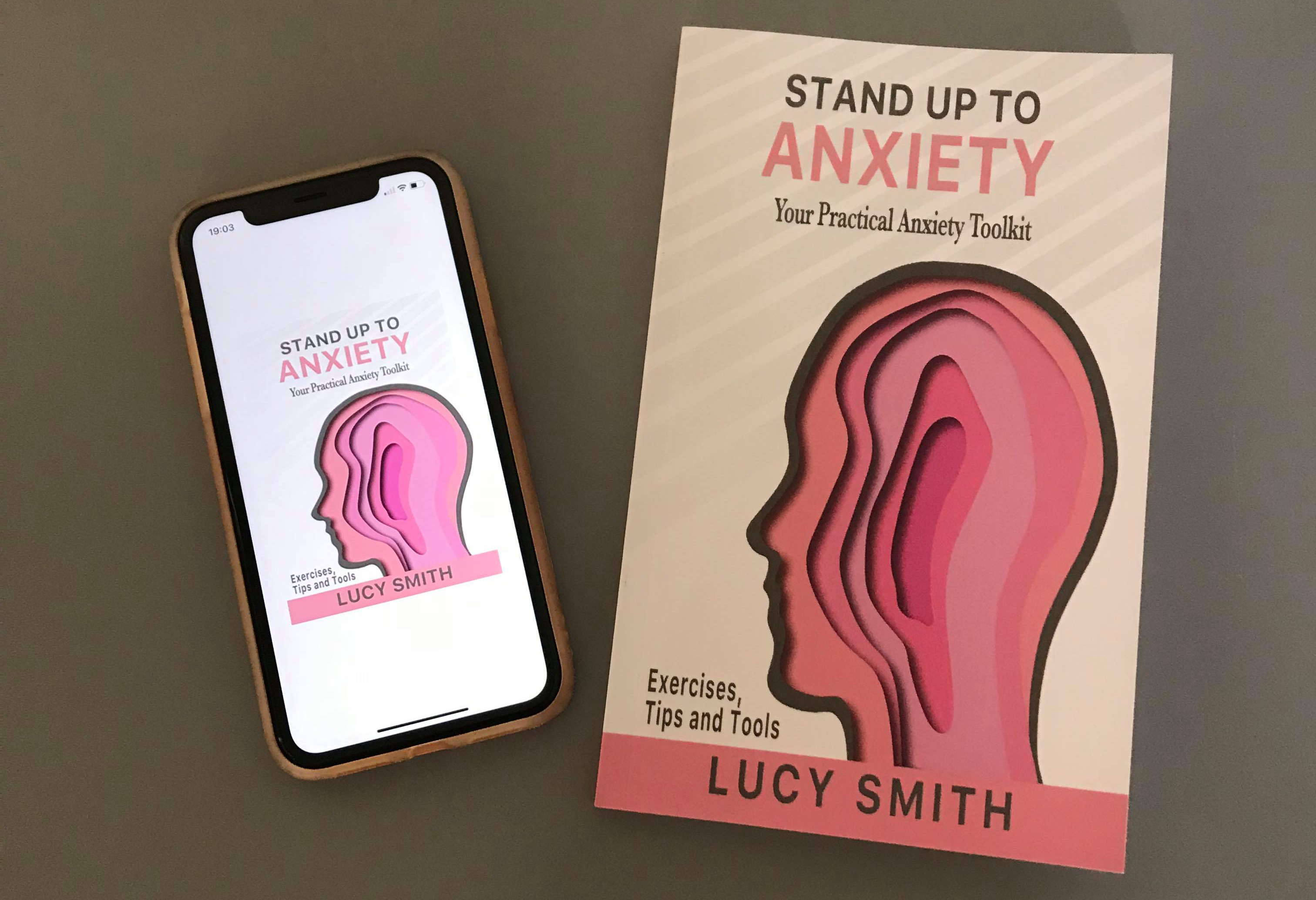 Is anxiety holding you back?
If you are struggling with anxiety right now, this book will be so helpful to you! It is based on my own experience of anxiety and panic attacks and talks you through the steps I took to understand and manage my anxiety.

Get the first chapter of the Stand Up To Anxiety Book for free
Enter your email below to get it sent straight to your inbox!
By entering your email address below you are agreeing to receive weekly emails from Lucy.