080: Listen To Your Mind And Body
In this episode Lucy talks about how to listen to your mind and body. Including reflecting on how you are feeling and scheduling time into your week for rest and recovery.
Scroll down to read or click play to listen
Listen To Your Mind And Body
In today's episode, I'm going to talk all about how to listen to your mind and body and do what feels best for you. You've probably noticed that some days you wake up, and it literally feels like you need to rest, maybe your mind is racing, your body is aching or you just feel really, really tired. It's really important to do something to help our body or mind when it feels like that.
Stop making excuses
It's quite easy to be like, I'm tired, of course, I'm tired, I've got a job, children and whatever else. Everyone's tired, I just need to get over it and carry on. It's very easy to get caught in that trap. Now, what I'm suggesting is when you feel that feeling, whatever it may be, let's just stick with the example of feeling tired, because I know that so many of us experience that.
When you start to feel tired, ask yourself a few questions to really reflect on what's going on for you. So think about why you're feeling tired:
Is there anything that's changed in your routine recently, that might be the reason that you're tired?
Is there some new thing that you've committed to that maybe you're not particularly enjoying and it's taking all of your energy?
Is it that you're not getting enough sleep?
Reflect on what it is that's making you feel tired, if you can think about it, because sometimes we just feel tired for the sake of feeling tired and trust me, I get that. So it could just be that. But just take some time to reflect on why it is that you're feeling that way.
Self-care is NOT selfish!
After the reflection, instead of just cracking on and carrying on, because that's what we've all been told to do, you're going to actually schedule some time to rest and relax. Now I know it doesn't seem that productive, you've got a huge to do list, chores, housework, a job, children and everything else going on. But trust me, all of those other things, will be so much easier if you are rested and recovered.
Now, it's easy to say self-care is selfish, or I can't put myself first or whatever else comes out when you think about self-care. But I'm here to tell you and to reiterate, because I've said it a million times, that when you put yourself first it is not selfish, it's essential. And it will actually help in all other areas as well.
It can't be considered selfish, because it will make everything else easier for you and for the other people involved. It will make you better in all areas of your life if you are rested and recovered and you make regular time for self-care. So believe me, it's not selfish. Please let that be your reminder that it is not selfish.
Self-care activities
Think about the things that you can do to rest and recover. So you're feeling really tired, you've done that reflection. Now you're gonna think about what self-care ideas you can do. It might be that you have an early night and you just go to bed. Maybe you put your favourite film on, so you can just chill, eat your favourite food and watch your favourite film, that's one of my favourites. It could be that you put your feet up and snuggle up on the sofa and just do nothing for a while, that can sometimes be really, really relaxing. Maybe you want to sit in the garden with a book.
Whatever it is that makes you feel rested and helps you to recover physically and mentally. Make some time for it in your week. You may not have an hour every day, for example, so if it's just 15 minutes, that's completely fine. Anything is better than nothing. Just please make sure that you do schedule in some time into your week, every day, if possible.
Continue to do this on an ongoing basis. Regularly check in with yourself, see how you're feeling. If you're feeling tired, drained, anxious or any other feelings, then please do this reflection exercise, think about why and then plan some self-care to help with that.
Remember, I'm gonna say it again just because I can't say enough. Self-care is not selfish. Okay? It's really really, really important. I should probably say really a million times before the word important because it's that important. So please consider this and make it your task for the week. I would love to know how you got on so come over to Instagram and let me know.
Lucy J Smith is a Mental Health Advocate, Author of the Stand Up To Anxiety Book and creator of the Mental Wellness Club. After her own struggles with severe anxiety, Lucy found ways to understand and manage her anxiety and continues to manage it using personal development, self-care, routines and having an anxiety toolkit.
Related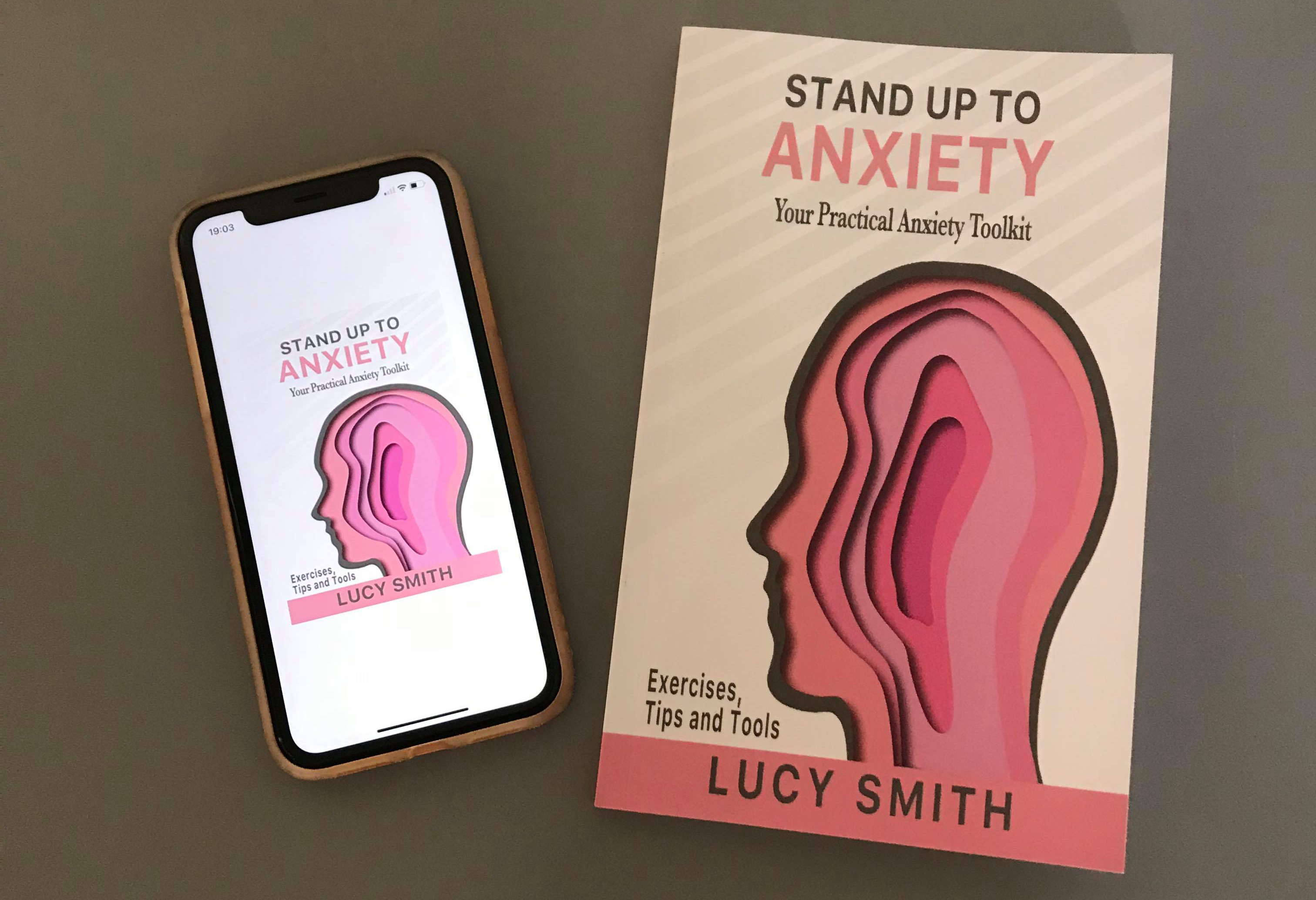 Is anxiety holding you back?
If you are struggling with anxiety right now, this book will be so helpful to you! It is based on my own experience of anxiety and panic attacks and talks you through the steps I took to understand and manage my anxiety.

Get the first chapter of the Stand Up To Anxiety Book for free
Enter your email below to get it sent straight to your inbox!
By entering your email address below you are agreeing to receive weekly emails from Lucy.