092: Let Go Of What You Cannot Control
In this episode Lucy talks about letting go of what you cannot control, including 3 practical exercises to help you let go of things like what others think, say or do and various news around the world that we have little to no control over.
Scroll down to read or click play to listen
Let Go Of What You Cannot Control
In today's episode of the podcast I'm gonna be talking all about letting go of what you cannot control. There are so many things that we worry about and we overthink about that basically, we can't control so things like other people's opinions, or what other people think of us, what other people say to us, how other people act – basically anything to do with other people. Also the things that are going on in the news, things going on around the world that we can't directly impact and financial things that we can't impact, all of those kinds of things are out of our control.
But what we can do is control the way we respond to it. Sometimes it's a practical thing. So for example, if you are concerned about finances while you can't control what's happening with bills and things in the UK at the moment, you can control what you do about your own financial situation and look for saving plans and things like that to try and help you with your finances.
It's really about separating what you can control and what you can't. To start with, make a list of all of the things that you're worrying about. Then I want you to put them either in the column of the things that you can control or the things that you can't control. So with the example I just gave "bills increase" would go in the cannot control column, then you would write some things in the can control column to help support that.
We don't want to just completely ignore these things because obviously we're worried about them for a reason. But we want to try and find practical solutions to help us instead rather than just worrying aimlessly about them.
Use affirmations
I've got a few different techniques to help you with letting go of what you can't control. The first one is affirmations. Now, affirmations are really good because they encourage positive self talk, they reinforce really positive statements and reminders. If said often enough, you can begin to believe them as the truth even if they don't start out that way.
I've just got two examples for you affirmations, but feel free to have a play around with this and come up with some of your own.
"It is out of my control"
Just reminding yourself of that. So if something comes up, just say to yourself, This is out of my control. The next one is
"What others think/say of me is none of my business"
Fill in the blank with whatever is most suitable to you. When someone has said or done something to you or about you that you don't like just remind yourself that is absolutely none of your business. I always like the saying "it says more about them than it does about you." Remind yourself of that using the positive affirmation. You cannot change the way that person thinks and if they say negative things about you to be honest, they're not the kind of person you want in your life anyway so that's always something to remind yourself of.
Visualisation
The next technique is to visualise so there's a couple of different ways you can do this. I've used both and found them both really effective so have a little go at these and see how you find them. The first one is visualising the memory disappearing. This is particularly useful if you are overthinking about something specific, maybe something happened last week and you've been thinking about it over and over and over again.
You can visualise the memory disappearing from your mind. Go into visualisation, I'm not gonna go too much into how to do this, I've done lots of other episodes on visualisation, but basically you just want to get yourself into a calm, quiet state. Close your eyes. Imagine a situation playing out in front of you in your mind and then visualise it completely disappearing. You can visualise it going blurry, you can visualise it becoming a blank screen. Do that as often as you need to maybe multiple times a day until you no longer think about that memory.
Another thing is visualise yourself in future situations. Let's stick with the example of what people think about us or what people say to us, you can visualise someone saying something negative about you to your face, but you just not caring at all and just laughing it off.
Visualise that as the way that you respond and you'll be much more likely in the future to actually respond in that way. Visualisation is really, really powerful and there's been a lot of studies that show that your brain can't tell the difference between actually doing something or visualising it and there's been a lot of sports studies in particular that show that visualising is actually equally as effective as physically practising. This is a really good one if you want to try and trick your brain into responding in a different way.
Mindfulness
The last tool is mindfulness. As you know, I absolutely love mindfulness and I think it's a technique that helps with so many things so obviously I have got a mindfulness technique for this as well. At the time something negative is happening that you can't control, focus on the present moment instead. Do a mindfulness exercise, something like looking out the window at nature, focusing on your breathing or on something in particular, just to really focus on the present moment and get out of whatever's going on in your head and whatever's happening that you can't control.
That's just three simple techniques to help you with letting go of what you can't control. Remember the exercise at the start as well with the two columns and make sure that you do that if this is something that you struggle with. I hope you found that really useful and I'll speak to you in the next episode.
Lucy J Smith is a Mental Health Advocate, Author of the Stand Up To Anxiety Book and creator of the Mental Wellness Club. After her own struggles with severe anxiety, Lucy found ways to understand and manage her anxiety and continues to manage it using personal development, self-care, routines and having an anxiety toolkit.
Related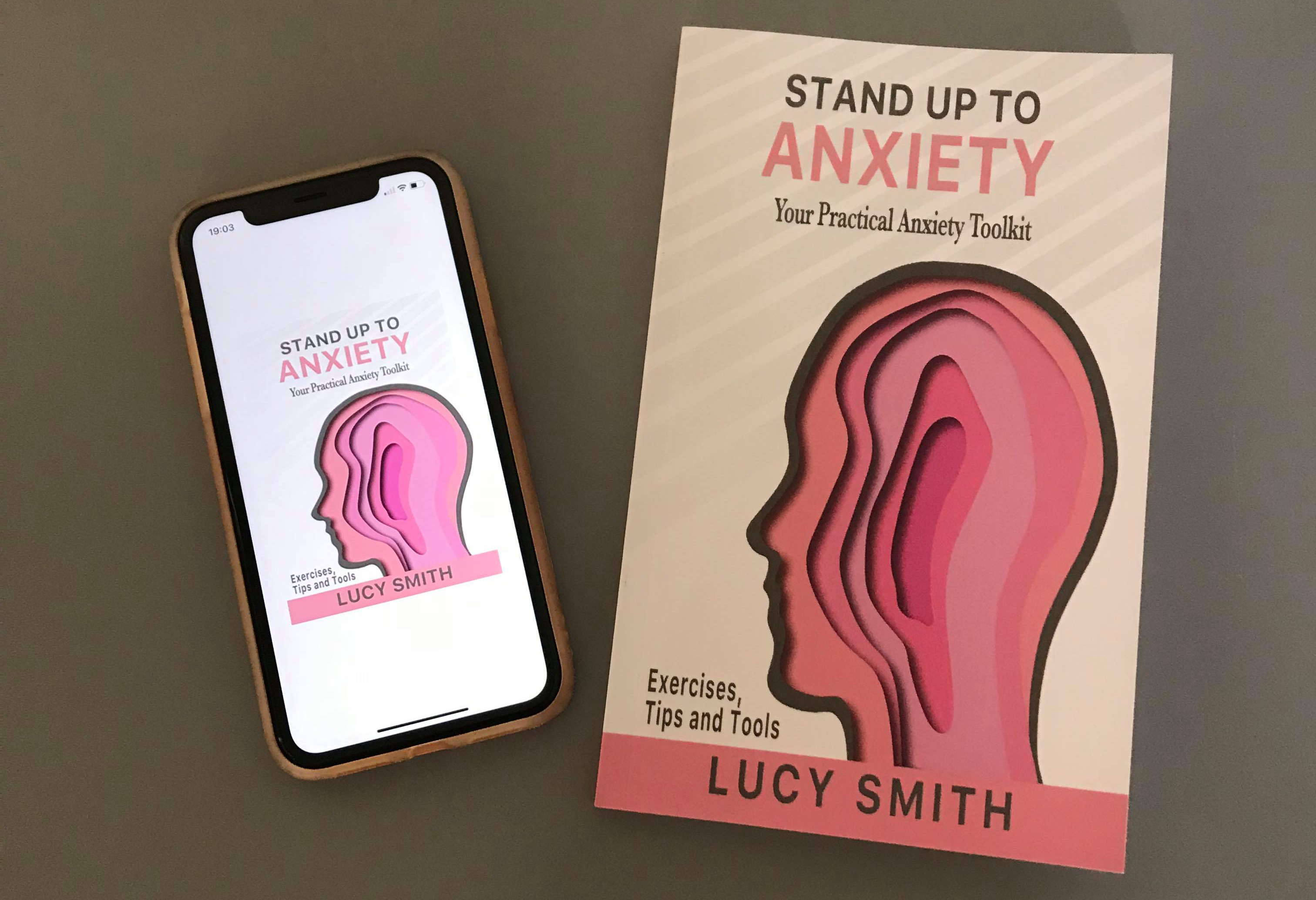 Is anxiety holding you back?
If you are struggling with anxiety right now, this book will be so helpful to you! It is based on my own experience of anxiety and panic attacks and talks you through the steps I took to understand and manage my anxiety.

Get the first chapter of the Stand Up To Anxiety Book for free
Enter your email below to get it sent straight to your inbox!
By entering your email address below you are agreeing to receive weekly emails from Lucy.