094: Practical Tips To Calm Your Worrying Mind
In this episode Lucy talks about practical tips to calm your worrying mind. Scheduling worry time every day can be a great way to reduce worrying throughout the day and stop the constant worrying all day every day.
Scroll down to read or click play to listen
Practical Tips To Calm Your Worrying Mind
In today's episode, I'm going to talk about practical tips to calm your worrying mind. To start with, I just want to reinforce that this is completely normal. If you are worrying, overthinking or find yourself waking up worrying and you don't even know what you're worrying about, all of those things are completely normal. So do not worry, don't feel like you're the only one don't feel like you're alone because trust me, there are so many people out there that feel exactly the same.
Here's one really simple, practical technique to help you with worrying. Quite simply, it is to schedule a worry time. Now I know this sounds counterintuitive. We're trying to stop worrying, so why would we schedule and worry time? But actually it really helps because at the moment, you might be worrying 24/7 or on and off every 10 minutes for the whole day.
However often you're worrying I can guarantee it will be much more than if you are doing this worry time technique. Now you are going to schedule a time I like 10 minutes but you do however long you think is appropriate for you and that can fit into your schedule. Set a time, ideally the same time every day that works best. It might be on your lunch break, before you go to bed or when you first wake up.
Whenever it is that works best for you just schedule a time and then set a timer. You want to first set the alarm to remind you at that time to do it. Once the alarms gone off, go somewhere quiet to start your worry time. Set a timer for 10 minutes or 15 minutes, however long it is you want to commit to it and sit there with a pen and paper and literally write it all down.
Write down every single worry that is on your mind, everything you're thinking about, everything you're dreading, everything you're worrying about, everything you're overthinking and everything that has happened in the last week that is still in your mind, write it all down.
When the timer goes off at the end, and you've written it all down, I want you to look at the list in front of you and try to make sense of it. Look at the list of worries. Are there any that you can think that's absolutely ridiculous, that's a stupid thing to worry about. If so, just put a big line for it cross it out, scribble it out, do whatever you need to to just get rid of it so you can't see it any more.
If there was something you said yes, that's actually valid, that is something I need to worry about. Look for solutions and look for practical ways to solve them. For example, you might be worrying about something at work so you can think about a practical solution. Do you need to schedule 10 minutes or an hour or however long to dedicate to that task so that you don't have to worry about it anymore because it's going to be complete? Can you make a to to-do list to write down the things that you need to do so that you can focus on them. You've written them down you don't need to worry anymore but you can focus on them when you need to.
If you're worrying about things that are out of your control, then go back to Episode 92 and have a listen to that because there's lots of tips in there for worrying about things you can't control. Again, just cross them off. If you can't control them they do not need your time worrying about them. So just cross them off, scribble them out.
When you're finished, I want you to write down all your solutions, your to-do lists, whatever else you've written down on a separate piece of paper. Those are going to be your practical things going forward. So if you've made a to do list about that work project, that's great. That's going to be really really helpful. So write it on a separate piece of paper, tuck it away your work bag, and leave it there for whenever you need to get those tasks done.
For the rest for all the worries, get rid of it. You can rip up the piece of paper, burn it, shred it, chuck it in the bin, do whatever you want to do to get rid of it so that you no longer have those worries. As you're destroying the paper think about those worries leaving your mind, your body and your life. They're gone. They're no longer your worries. You don't need to worry about that anymore.
Now, I think it's a good idea to do this every single day. That's not necessarily practical or suitable for everybody. Maybe it's not realistic with your schedule. If not, don't worry, try and do it as often as you can. Every day is ideal, but I know that life gets in the way and I'm not the kind of person that expects everyone to commit loads of time every day to things like this because I know that it's just not always practical or realistic for most people's lives.
Aim for 10 minutes every day and just see how you get on with it because it's something that I found really, really useful. It's something that helps you clear up what's going on in your mind, think of practical things, discard the ones that just don't even matter and move on from them.
Lucy J Smith is a Mental Health Advocate, Author of the Stand Up To Anxiety Book and creator of the Mental Wellness Club. After her own struggles with severe anxiety, Lucy found ways to understand and manage her anxiety and continues to manage it using personal development, self-care, routines and having an anxiety toolkit.
Related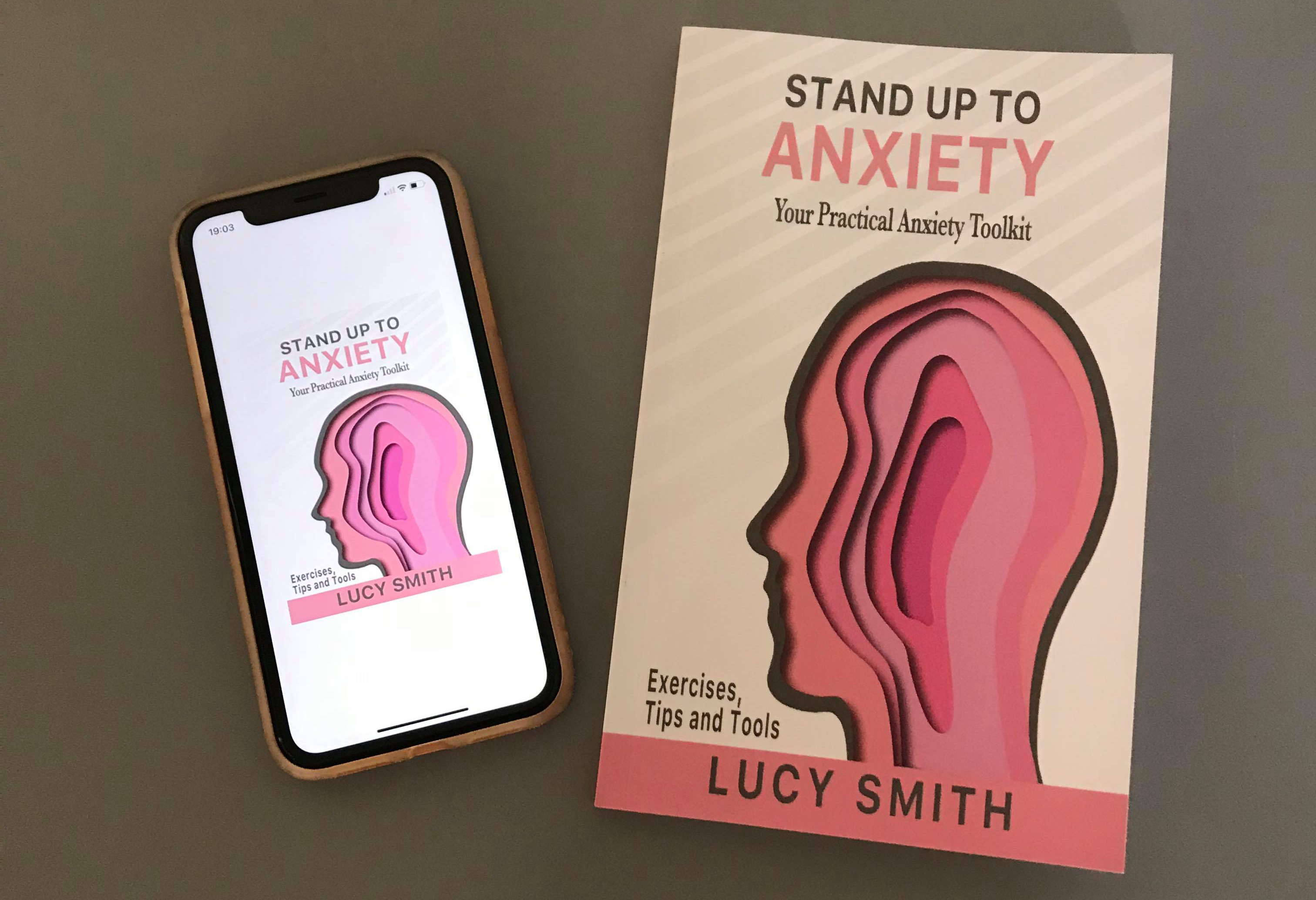 Is anxiety holding you back?
If you are struggling with anxiety right now, this book will be so helpful to you! It is based on my own experience of anxiety and panic attacks and talks you through the steps I took to understand and manage my anxiety.

Get the first chapter of the Stand Up To Anxiety Book for free
Enter your email below to get it sent straight to your inbox!
By entering your email address below you are agreeing to receive weekly emails from Lucy.