097: Self-Care As A Christmas Present
In todays episode Lucy talks about gifting yourself self-care as a Christmas present. Regular self-care has so many benefits including reducing stress, managing anxiety, better sleep, feeling happier and improving relationships.
Scroll down to read or click play to listen
Self-Care As A Christmas Present
In today's episode I'm going to talk about self-care as a Christmas present. So in my opinion, this is the best present that you can give to yourself to be able to look after yourself day in day out as a priority, making it completely essential as part of your daily habits without any guilt.
Self-care without guilt
Now I really emphasise without guilt because self-care does not have to be something that is considered selfish. Sometimes it can feel like we've got so much going on in our lives –  work, house, family, all these things going on so how can we possibly make time for ourselves now?
I like to think of it the opposite way in that if you put yourself first and look after yourself on a daily basis, all of those other things are made so much easier. You will be able to perform better at work, you'll be able to be more patient with your family and your children, you'll be able to just feel so much better within yourself.
Since I've been really consistent with self-care, I have noticed that:
I am less stressed
I sleep better
It has easier to manage my anxiety and panic attacks
It has built my confidence
It has made me feel happier
It has improved my relationships
It has improved my social life
It's improved my work life
It's just it makes everything so much better. It literally does. I can't emphasise that enough. So it's so important that you allow yourself to look after yourself every single day. Now I'm not talking about locking yourself in the bathroom for two hours and not coming out or not talking to anyone because that's not realistic for everyone.
But what I am talking about is just 10 minutes here or there where you are able to focus completely on yourself, to be able to do something you enjoy, do something that you find really relaxing. Or something that builds your confidence or manages your anxiety. To me self-care is anything that makes you feel good, relaxed, happy or valued.
Self-care ideas
This could be something like reading one of your favourite books for half an hour before you go to bed, doing mindfulness, meditation, visualisation or going for a walk in nature. Even just having a morning cup of tea without any distractions – going out sitting in a chair in the garden, having your cup of tea.
Write a list of all the self-care ideas that you could come up with. Go back to the four areas that I just said, anything that ticks one of those boxes, add that to your self-care list.
Schedule your self-care
Then what you're going to do is plan it into your week. Just aim for 10 minutes a day. If you can commit more than then fine, hat's great but if not, don't worry, start with 10 minutes.. That's going to be just over an hour a week, which I'm sure we could all commit to, even if it means that you get up 10 minutes later or you go to bed 10 minutes late.
The next thing to do is  set reminders to do the activities. So at the time that you have scheduled for your activity, you need to set a reminder or an alarm on your phone to go off that literally says, "self-care time" or "time to go for a walk" etc. Or it could be an inspirational quote about self care, whatever it needs to be to really remind you and get you started with that self-care and get you actually doing it.
Lucy J Smith is a Mental Health Advocate, Author of the Stand Up To Anxiety Book and creator of the Mental Wellness Club. After her own struggles with severe anxiety, Lucy found ways to understand and manage her anxiety and continues to manage it using personal development, self-care, routines and having an anxiety toolkit.
Related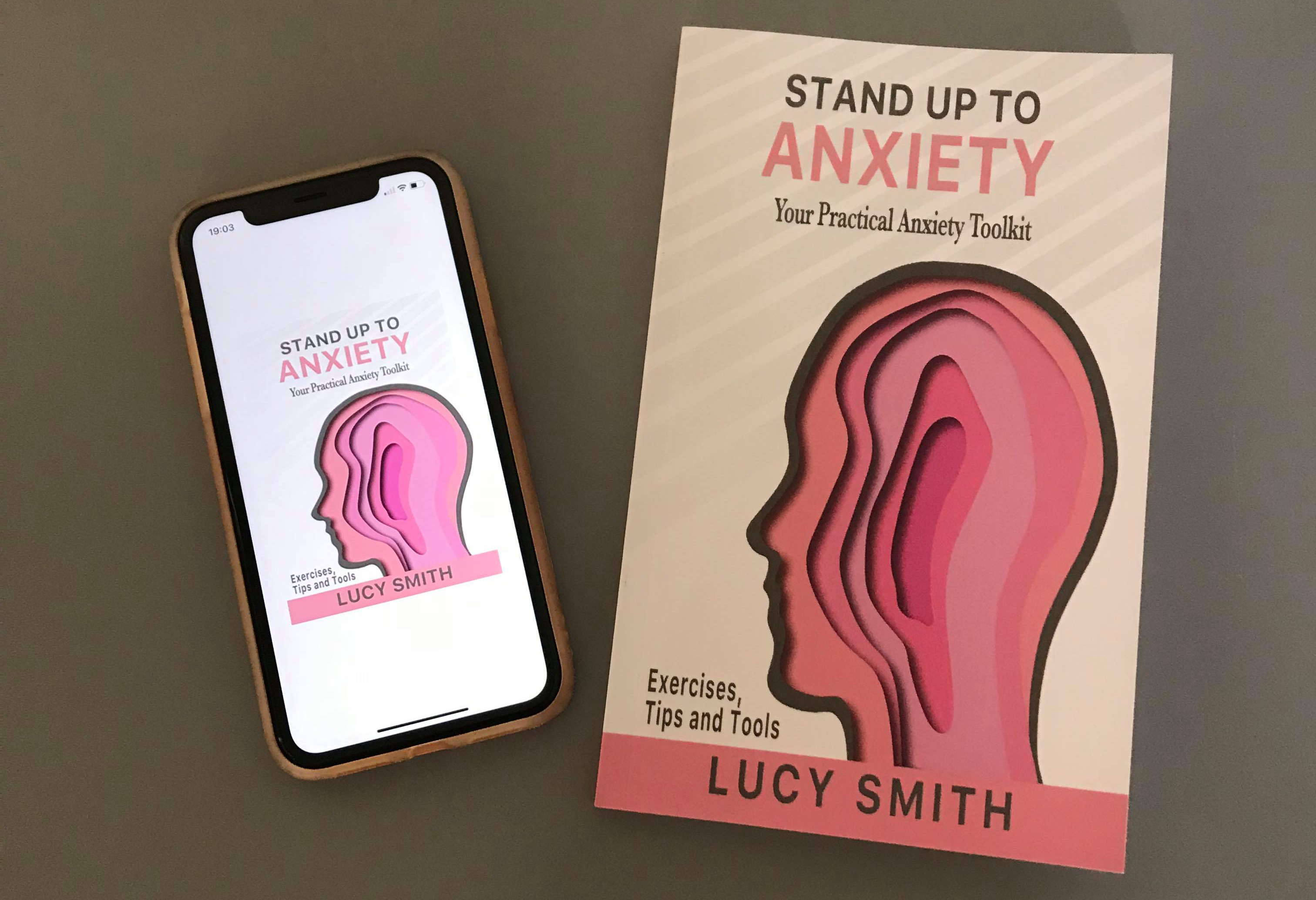 Is anxiety holding you back?
If you are struggling with anxiety right now, this book will be so helpful to you! It is based on my own experience of anxiety and panic attacks and talks you through the steps I took to understand and manage my anxiety.

Get the first chapter of the Stand Up To Anxiety Book for free
Enter your email below to get it sent straight to your inbox!
By entering your email address below you are agreeing to receive weekly emails from Lucy.