098: A Confidence Boost For The New Year
In this episode Lucy talks about how to have a confidence boost for the new year, including one powerful tool that has helped Lucy build her own confidence many times before.
Scroll down to read or click play to listen
A Confidence Boost For The New Year
In today's episode, we're going to be talking about how to have a confidence boost to the New Year. I always say as we approach the end of the year, begin to think about things that you want to improve. For me, something that always comes up is confidence and what areas of my life I can improve my confidence. I'm hoping that that's something that you are thinking about too, because being aware of it is the first step to being able to change it.
Confidence reflection
To start with, choose areas of your life that you would like more confidence. Think about all the different areas of life: work, social, hobbies, interests, sports that you play. In particular areas like shopping, driving, restaurants, bars, drinking, big parties, family, just every single area of your life. Think about which ones you have lots of confidence in which ones you have okay confidence and which ones you struggle and have little confidence.
Now think about what it would be like to have more confidence in those areas that you're currently struggling with. I know because I talk a lot to a lot of you regularly that for most of you this is going to be in social situations, things like bars, restaurants, clubs, parties, socialising with family, friends or work colleagues so we're going to stick with that example just today.
Feel free to use this exercise for as many different areas as possible. You can use it for work, home life, you can use it for anything. This technique I'm going to talk you through has helped me in so many ways – it's helped me with my driving, being able to go out and public places alone, even successful job interviews. It's something that is happening in so many areas. So it's really really transferable so you can use it in all areas. Today for ease, so that I'm not jumping backwards and forwards and confusing you I'm just going to stick with the social anxiety/ parties/ socialising situation.
Visualisation technique for confidence
If you know that when you go into parties, you don't feel very confident I want you to spend five minutes now just thinking about what would it be like to have more confidence in that party.
Answer these questions in as much detail as possible, really focusing on all the senses to get a really detailed visualisation of yourself in the situation, feeling full of confidence:
What would it look like?
What would it feel like?
What does it sound like?
What does it sound like to hear your voice feeling really, really confident?
What does it taste like?
What's it smell like?
What is your body language life?
How is your posture?
How do you walk?
How do you sit when you're feeling full of confidence?
What kind of clothes do you wear?
How would you communicate with other people?
What kind of words do you use?
How do you feel and how do you speak and communicate?
What words do you use when you're feeling full of confidence?
Think again about all of the things that you can see, feel, smell, taste and hear at this specific situation, feeling some of confidence, go through all of those senses and write down as much as you possibly can.
Time to visualise
Once you've done the list, we're then going to move on to the actual visualising part, which is something that gets easier over time. If this is your first ever time visualising then it might be a bit of an odd experience for you. I know when I first did it, I was like what is going on? I've closed my eyes and all I can see is black and I can't see anything. I can't hear anything. What is this person talking about telling me to close my eyes and visualise? So don't worry that is your experience. today.
What I'd like you to do is to stick with this for five minutes every day for the next week or two. I would like to think that by the end of the two weeks that you are beginning to visualise a lot easier and it's a lot more effective for you and you're actually beginning to get somewhere. Now I can visualise without even closing my eyes to be honest now because I've done it every day for the last multiple years and it's something that just comes naturally but that wasn't how I started so please don't lose hope if you close your eyes and literally to see black and think what is she talking about?
A confidence boost – visualisation
Set a timer on your phone for five minutes so you don't have to be worrying about the time and keep looking at the clock or something.
Close your eyes, take a few deep breaths and just begin to imagine everything you have written down imagining as much detail as you possibly can spend at least five minutes doing this every single day and try not to get frustrated with it.
If you're struggling, don't worry, just see out the five minutes.  Keep your eyes closed and just just stick with it. Just keep thinking: Walk into that party. What does it look like? What does it look like? It might be that to start with you're thinking about it rather than seeing it – don't worry about that. It will come with time. Like I said this can be a bit of a weird one to start with but I promise if you do stick with it that you will see some positive results from this because it's one that's really helped me and it's helped a lot of people I've worked with as well.
I hope you found that really useful and you get a confidence boost for the new year. I would absolutely love to know how you got on with so please come over to Instagram and send me a DM to let me know what you visualised and if it helped. I'll speak to you in the next episode, which is actually going to be the last song of the year so we're going to be doing a lot of reflection and planning for the New Year.
Lucy J Smith is a Mental Health Advocate, Author of the Stand Up To Anxiety Book and creator of the Mental Wellness Club. After her own struggles with severe anxiety, Lucy found ways to understand and manage her anxiety and continues to manage it using personal development, self-care, routines and having an anxiety toolkit.
Related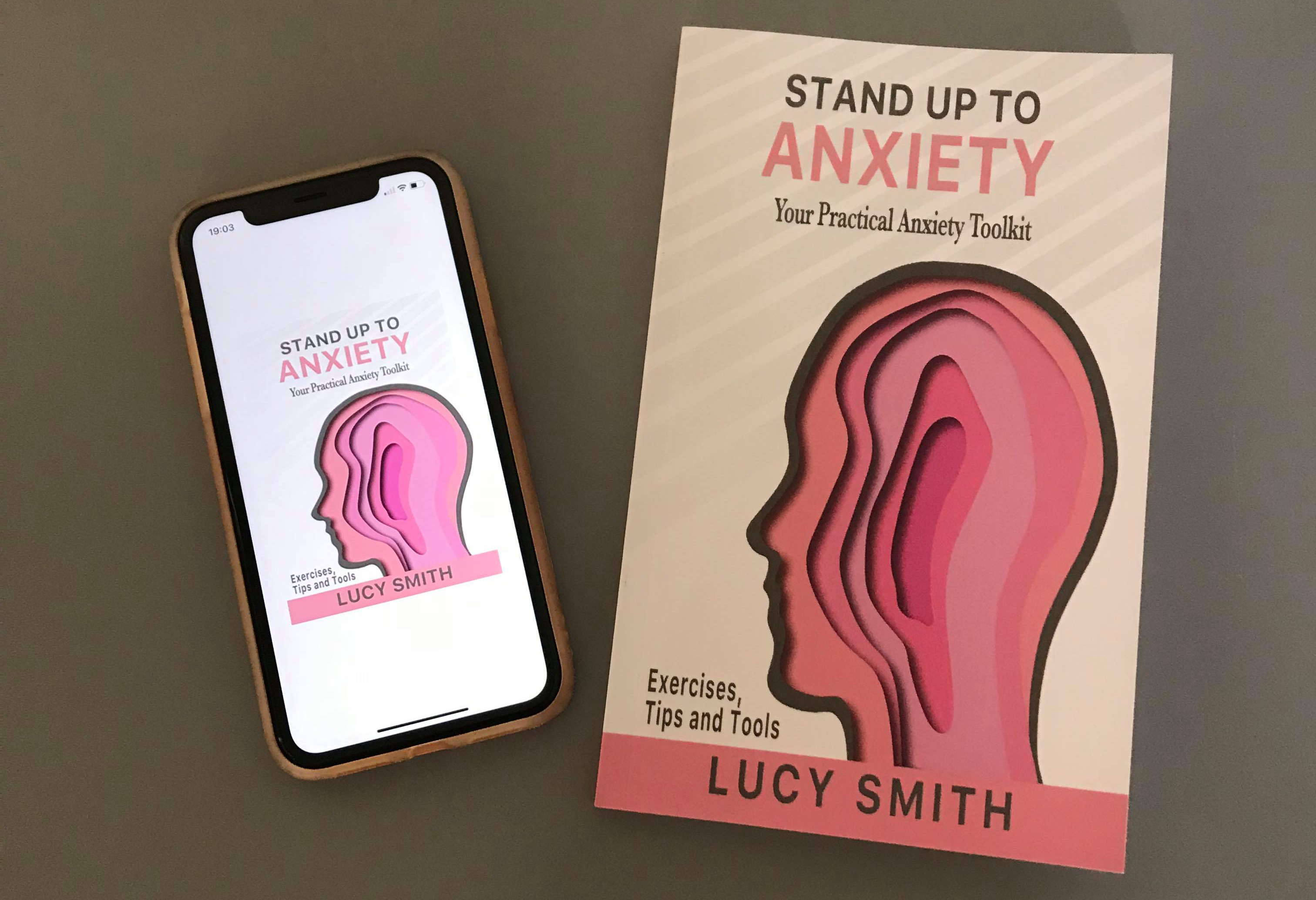 Is anxiety holding you back?
If you are struggling with anxiety right now, this book will be so helpful to you! It is based on my own experience of anxiety and panic attacks and talks you through the steps I took to understand and manage my anxiety.

Get the first chapter of the Stand Up To Anxiety Book for free
Enter your email below to get it sent straight to your inbox!
By entering your email address below you are agreeing to receive weekly emails from Lucy.