099: 2022 Reflection & 2023 Planning
In this episode Lucy goes through your 2022 reflection & 2023 planning to get yourself ready for the new year.
Scroll down to read or click play to listen
2022 Reflection & 2023 Planning
I thought it would be a great way to finish the year to do a reflection on the last 12 months and plan for the next 12 months. This is something that I do every year from a life and mental health perspective. For this podcast episode, you are going to need a pen and paper or your phone or some note taking device so that you can answer the questions I'm going to ask.
I really recommend that you do this at a time where you can focus at least 20 minutes or as much time as you want to spend on it. If you haven't got that time now then maybe to save this episode for another time, so that you can really give it the time that it needs to really focus on your reflection and planning.
2022 reflection
Let's start with our 2022 reflection. I've got a few areas of your life and what we're going to do is we're just going to rate them out of 10. 1 being absolutely terrible and 10 being it's amazing and couldn't possibly be any better. Just write down the first number that comes to mind. Don't worry about it too much. Don't think about it. Don't overthink it.
Rate out of 10:
Mood
Anxiety
Health
Relationships
Social
Work
Sleep
Exercise
Nutrition
Negative habits
Positive habits
Now that you've given all of those areas a rating out of 10 you can use that as your baseline reflection and answer the same questions again in a few months time to see if there has been an improvement in any areas. So it's something that's really, really good just to help you track how you're feeling in all areas of your life. It will help you to notice patterns it will help you to see areas you need to improve.
You may notice that the last 5 on the list support the first 6. So the higher your score on areas 7-11 the higher your score on 1-6. This is because things like sleep, exercise and positive habits will have an impact on your anxiety, mood, health etc.
Next on your reflection you're going to answer the following 3 questions, again just write down the first thing that comes to mind.
What are you aware of?
Examples: I'm experiencing more anxiety recently, my panic attacks are coming back, my confidence has slipped at work.
How does it impact you?
Example: panic attacks are impacting me because I don't want to leave the house, socialise or talk to people. I'm experiencing a lot of physical symptoms and my panic attacks are making me not want to go to work.
How would you rather feel?
Example: Instead of panic attacks I would rather wake up feeling completely calm, at peace, happy, rested and relaxed.
2023 planning
That last question in particular is going to be what drives your 2023 planning. To start with, think about your number one goal, ideally you want it to be a feeling. So if you struggle with anxiety, an ideal number one goal would be to be able to understand and manage anxiety. If you're struggling with confidence, it could be feeling ready to face social situations.
What is your number one goal?
Then think about a focus word. So it could be a word like calm, joy, relax or peace. It could be an intention. It could be a reminder of the feeling that you want to feel and it can be your focus every day  for example you wake up and say "peace" to yourself and then everything you do that day is an attempt to move towards peace. Or it could be more practical like a habit to help
Your focus word:
Next, to help you achieve your number one goal for the year break your goal down into four smaller goals and then you're going to prioritise whatever you feel works for you so that could be a really important one first. Or you could do it in order of what you think is the easiest one. Whatever feels better for you don't worry about this too much.
Small goal number 1:
Small goal number 2:
Small goal number 3:
Small goal number 4:
Set goals that are achievable, things that aren't too overwhelming. But that are going to be something that leads you towards achieving that number one goal at the end of it.
Taking action to achieve your new goals
From that you want to plan your daily habits. Mow this is the implementation part of the planning, if you've followed me for any amount of time, you will know that I'm all about implementation. I don't believe in just setting a goal, resolution, intention or whatever you want to call it and then thinking that's it that's that's what I'm going to work on. I'm done. I don't think that's good enough.  I think that habits are the things that drive the results. They are the things that help us achieve the goal, to make the dream come true.
So you're going to plan daily habits that support your number one goal, and that focus on your focus word and that also lead to your for smaller quarterly goals. If we stick with the example of panic attacks, your daily habits could be to exercise so that your brain produces the positive hormones and you feel better mentally and physically. It could be that you're going to do mindfulness or meditation exercise every single day so that you have some kind of relaxation activity. It could be that you're going to visualise yourself feeling really calm and at peace and not experiencing any panic attacks.
Track your daily habits
Possibly the most important part of the process is to track your day. Just writing down a list of habits isn't normally good enough. You need to actually track them to be able to really, really get consistent with them.
To me there is nothing more motivating than having a journal or a spreadsheet. If I write down my daily habits and I have to tick them every day, believe me. I haven't done it, I will be doing it because I really want that tick. Hopefully it will have the same kind of impact on you as well. Just an extra bit of motivation and it does really, really help to make sure that in some way you can track those daily habits.
Choose whatever works best for you, whatever is easiest. If you don't open your computer every day, then don't put on your computer. If you want to do it on your phone or a journal, because you already do journaling every day, then obviously that's even better, something that is really simple and you're going to have no resistance to actually being able to do everyday to be able to tick and track those daily habits.
I hope you found that really useful and that you have enjoyed doing your 2022 reflection on 2023 planning. Sometimes it can be a little bit upsetting to rate ourselves and our lives in all those different areas. So if you're upset by this, don't worry just know that this is part of the process, that you have to reflect on it. You have to be honest with yourself, to be able to work on it to be able to change the way you're feeling and this is the first step of the process. So just be really kind to yourself. I hope that your 2023 plans and habits work out for you.
Lucy J Smith is a Mental Health Advocate, Author of the Stand Up To Anxiety Book and creator of the Mental Wellness Club. After her own struggles with severe anxiety, Lucy found ways to understand and manage her anxiety and continues to manage it using personal development, self-care, routines and having an anxiety toolkit.
Related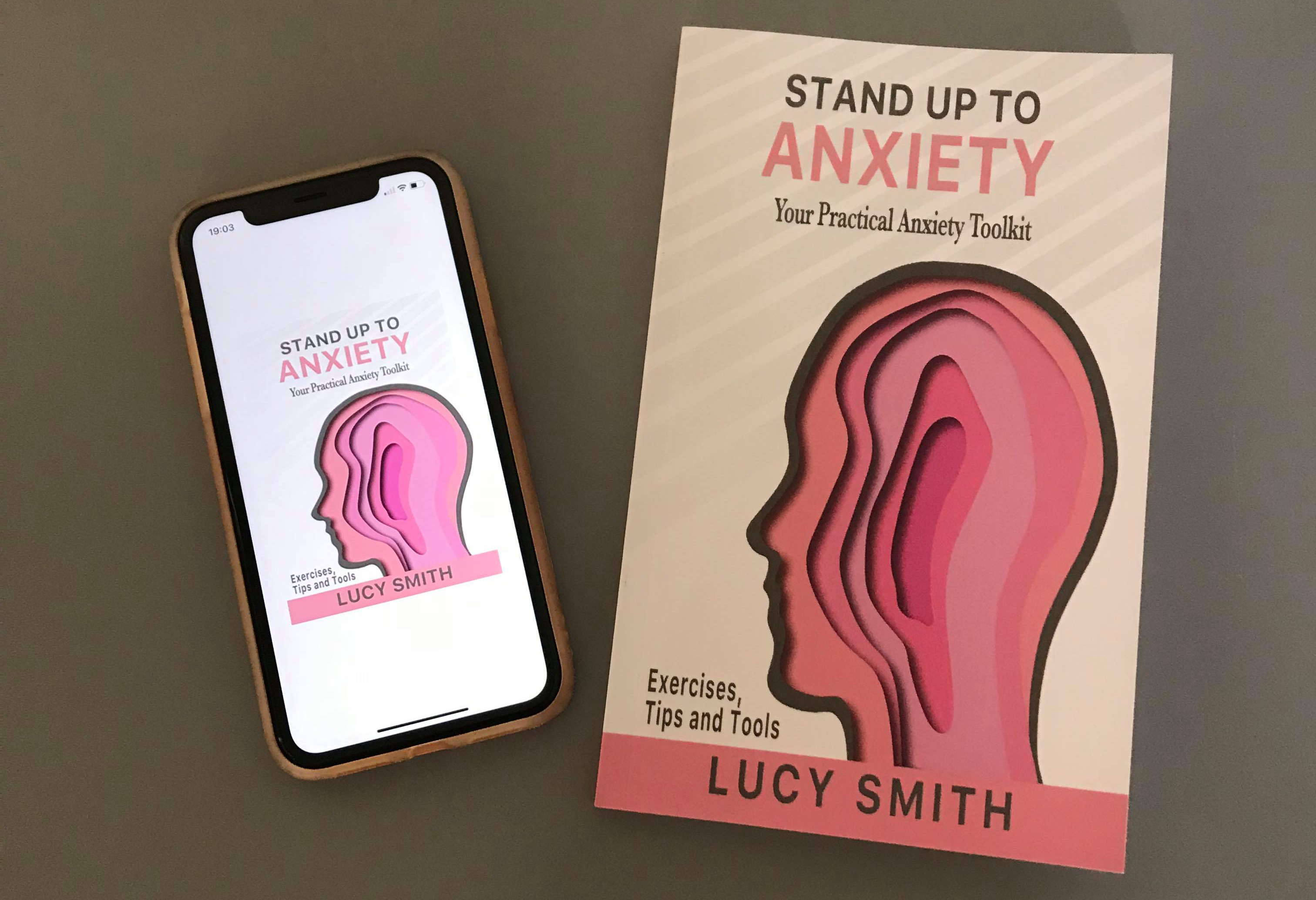 Is anxiety holding you back?
If you are struggling with anxiety right now, this book will be so helpful to you! It is based on my own experience of anxiety and panic attacks and talks you through the steps I took to understand and manage my anxiety.

Get the first chapter of the Stand Up To Anxiety Book for free
Enter your email below to get it sent straight to your inbox!
By entering your email address below you are agreeing to receive weekly emails from Lucy.