102: Why Your New Years Resolutions Don't Work
In this episode Lucy talks about why your New Years Resolutions don't work, including 3 reasons why and what you can do instead to actually achieve what you want each year.
Scroll down to read or click play to listen
Why Your New Years Resolutions Don't Work
There are four reasons why this could happen. This is something that I have worked on a lot over the last few years and it's something that I noticed that every year come February my resolution was non existent and there was nothing actually helping me with achieving the resolution. I began to think about what can I do differently, what can I do to actually achieve what I want to achieve? And how can I change this resolution to actually be something that will help me in my life?
You are not taking the right action
The first reason is that it is just a resolution and you are not taking any action on the resolution or if you are you're not taking the right action. So you've set your resolution, let's just use the example of you are going to look after your mental wellness.
That's a great resolution but what you're actually going to do to take action every day? If you don't take the action if you don't do something every day or every week or every month to actually look after your mental wellness and you're not obviously going to achieve that resolution come the end of the year.
No habits to support your resolution
Reason number two that you have no habits to support your resolution. So when setting a resolution we need to set habits too. If we don't have the habits, the resolution won't be possible, the habits are the things that actually make the difference. When I started adding loads of new habits into my life, I saw a huge difference in whatever I do. So if that's physical wellness, mental wellness, hobbies, whatever it is, but when I have habits I actually see a lot more results.
No consistency with your habits
The third one is no consistency with the habits. So yes, you've picked your habits, but you've got nothing to track them. You've got nothing to actually get consistent and to motivate you to get consistent with the habit. So it's not enough just writing down a list of habits. Yes, that's better than just writing down a resolution but you also need to know how to get consistent with the habits. And that's not going to talk about this before in a minute.
Try this instead…
So, what to do instead. Now this is what I do, this is what I find really helpful and what has worked for me. This is what I use for my work for my mental wellness, physical wellness, business, hobbies and self-care for literally everything this is what I use.
Set a focus word
The first thing is to set a focus word for the year. So this could be anything like "wellness" or the resolution you'd like to focus on. Now that focus word is going to be something that you say to yourself multiple times a day, I'm not saying that you need to say it out loud or say it to anyone else but just saying it to yourself in your mind as many times a day as you possibly can.
Daily habits
The next thing is to think about your daily habits. So what daily habits can you do that are going to contribute to your focus word so focus word "wellness" things like meditation, mindfulness, exercise, going out in nature, walking, reading, going to the gym, listening to audiobooks, listening to podcasts, making sure that you stretch, doing yoga, gratitude and journaling, there's so many I could literally keep going
Don't get overwhelmed and feel like oh wow, I've got to do 10 daily habits. I haven't got time I haven't got I haven't got the time to do that. I haven't got the the effort or the energy to do that. That is fine. You don't need to do 10 habits a day for this to work.
I would always suggest starting with 1 or 2 if you have got 0 right now. However may habits you've got right now, don't try and add loads more just add 1 or 2 more. Make sure that they are really specifically connected to your focus word, resolution, goal or whatever you want to call it.
How to get consistent with new habits
Then once you've got your list of habits, the next most important thing is to actually get consistent with them. So like I said, one of the reasons why resolutions don't work is because you are not getting consistent with the habits.
It's hard to get consistent. I'm not gonna lie to you, it's not like you just wake up one morning and you add two new habits into your life and you just crack on with them and you do them every single day for the rest of your life no questions asked. I wish it was that simple, unfortunately it isn't. But there are ways that you can help yourself to get consistent with them.
One of my favourites is a habit tracker, I find the idea of ticking off my habits and having 100% record extremely motivating. That for me is the ultimate way to get consistent with habits because if it's 11 o'clock at night and I'm absolutely knackered and need to fill out my journal to get that last tick of the day, believe me I will be sitting there doing my journal before  I go to sleep. For me it is that motivating, so if you find it equally as motivating then make sure you get a habit tracker.
Here's a link for the habit tracker that I use. (Affiliate link) It's really helpful. It's like an online spreadsheet template that you can buy and it's all done for you. It's really good because the thought of sitting down and making a spreadsheet that does all of this is very overwhelming for me. I'd much rather just pay to get it. It's super simple, you literally just add your habits and tick them each day. There's also sections for goals and other habits as well, but I won't go into to that now.
So to recap:
Set your focus word for the year
Choose some daily action habit sets that are going to contribute towards achieving that
Do something to get consistent with those new habits
Lucy J Smith is a Mental Health Advocate, Author of the Stand Up To Anxiety Book and creator of the Mental Wellness Club. After her own struggles with severe anxiety, Lucy found ways to understand and manage her anxiety and continues to manage it using personal development, self-care, routines and having an anxiety toolkit.
Related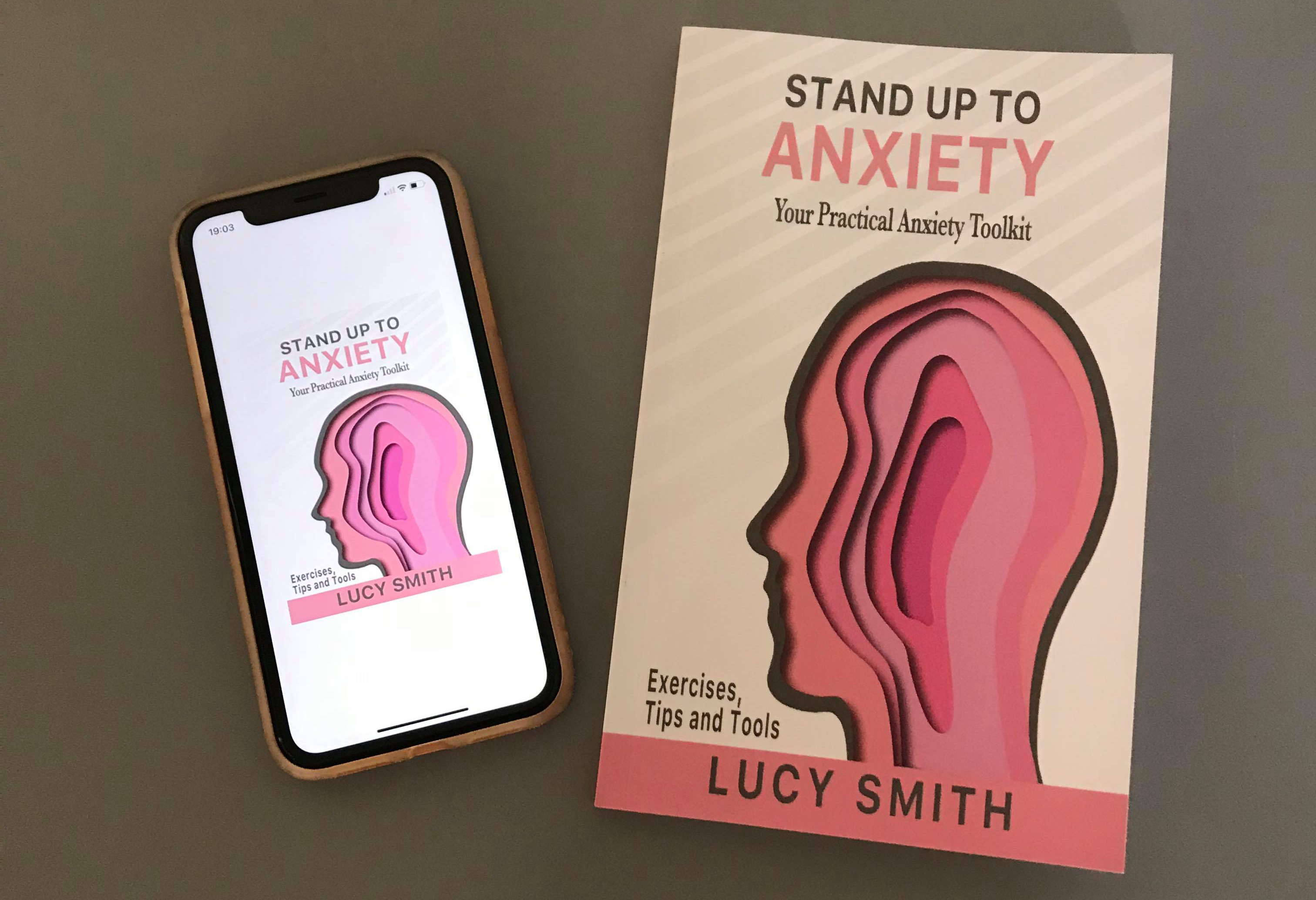 Is anxiety holding you back?
If you are struggling with anxiety right now, this book will be so helpful to you! It is based on my own experience of anxiety and panic attacks and talks you through the steps I took to understand and manage my anxiety.

Get the first chapter of the Stand Up To Anxiety Book for free
Enter your email below to get it sent straight to your inbox!
By entering your email address below you are agreeing to receive weekly emails from Lucy.