104: 5 Minute Exercise To Check In With Your Body
In this episode Lucy explains a 5 minute exercise to check in with your body, that you can do when you first wake up for many physical and mental wellness benefits.
Scroll down to read or click play to listen
5 Minute Exercise To Check In With Your Body
In today's episode, I'm going to explain a five minute exercise to check in with your body. This is something that you can do when you first wake up. I find it great to help me with being aware of my body, of how I'm feeling and also to have a really positive start to the day. There's a lot of benefits and it will literally take you five minutes.
Body scan
I suggest to do this when you first wake up, you literally open your eyes and get started with this exercise.
Spend two minutes reflecting on your body whether that's good or bad. Go through all the body parts one by one and think about if there is any tension and how it feels.
Gratitude and love
Spend two minutes on gratitude and love. Maybe you're grateful that you can see through your eyes, you can hear through ears, walk on your feet, that you can use your arms to get dressed that you can use your your hands to wash yourself like literally whatever it is that you can be grateful for.
Now, this is something that can be hard to do. Sometimes we look in the mirror and we see that it's completely normal. That is I believe a part of being human. But if you're spending two minutes every single day focusing on gratitude and love for your body, I can promise you that the way you think about yourself and your body, will change because if we focus on gratitude and love, there won't be any room for all those negative beliefs and thoughts on the body.
Stretch your body
For the last minute I want you to stretch all parts of your body. You can choose whether to do this lying down in bed or if you'd like to stand up. Stretch in whatever way that feels good for you. Try and stretch all the different body parts. You can just spend one minute stretching before you get up.
This is a lovely, gentle way to wake up. It's something that has the perfect mixture of awareness, positivity, love, gratitude and movement.
Give it a go and let me know how you feel about it. Then if it's something that you find really useful, maybe it can be a new way to start your day. It's something that I love doing, I'm definitely going to get a bit more intentional about doing it every day because it's something that I find useful.
Lucy J Smith is a Mental Health Advocate, Author of the Stand Up To Anxiety Book and creator of the Mental Wellness Club. After her own struggles with severe anxiety, Lucy found ways to understand and manage her anxiety and continues to manage it using personal development, self-care, routines and having an anxiety toolkit.
Related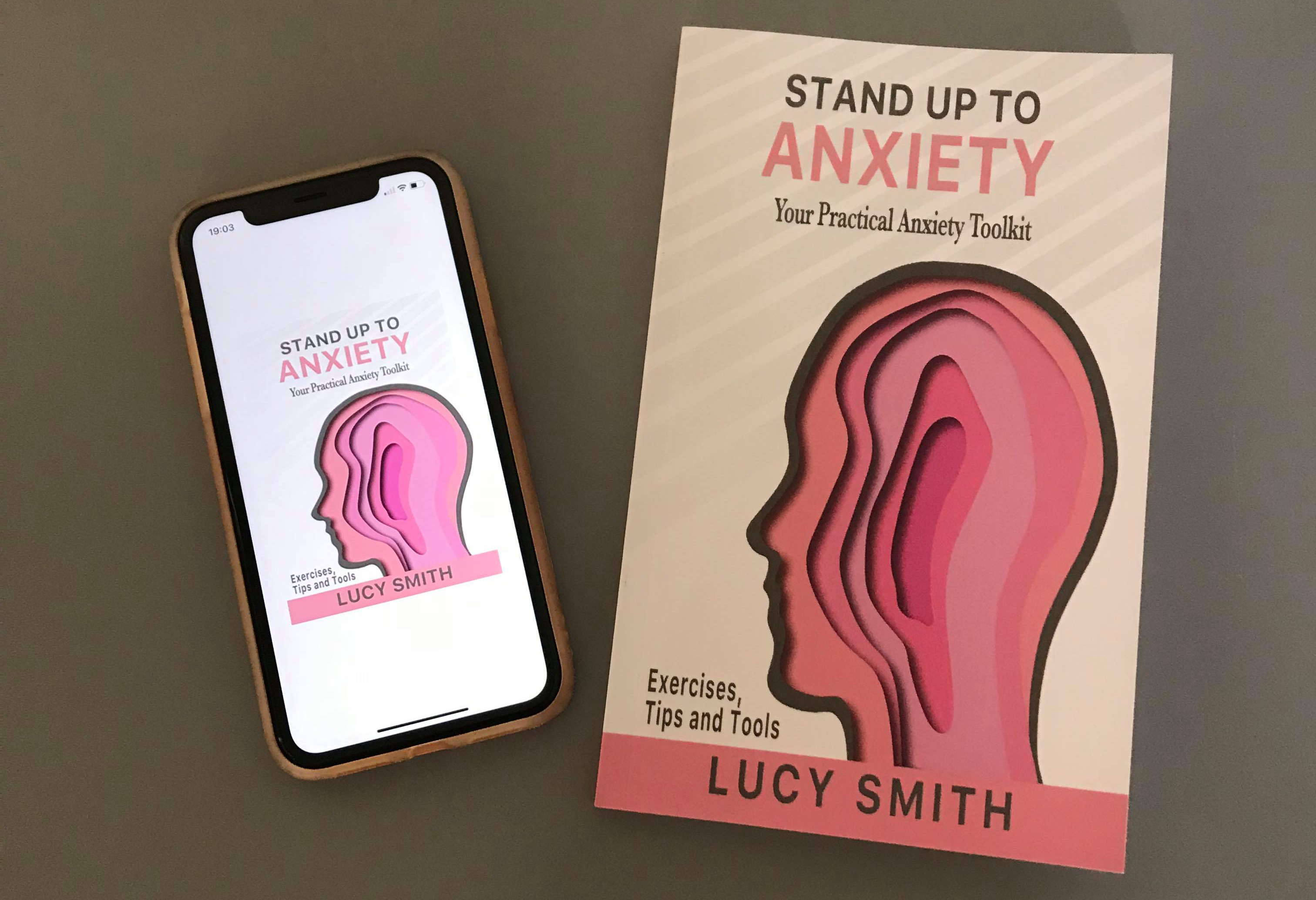 Is anxiety holding you back?
If you are struggling with anxiety right now, this book will be so helpful to you! It is based on my own experience of anxiety and panic attacks and talks you through the steps I took to understand and manage my anxiety.

Get the first chapter of the Stand Up To Anxiety Book for free
Enter your email below to get it sent straight to your inbox!
By entering your email address below you are agreeing to receive weekly emails from Lucy.