106: My Must-Have Habit Tracker
In this episode Lucy talks about her must-have habit tracker that she bought online in November 2022. It has been a game changer for getting consistent with current and new self-help habits and helped improve Lucy's mental and physical health.
My Must-Have Habit Tracker
In today's episode I'm going to talk about my must have habit tracker. So towards the end of 2022, I ordered a habit tracker spreadsheet online. It's a customisable template where you add in your daily habits then tick them and basically build up consistency with your new habits because you have the motivation at the tick every single day.
This is something that I've been working really hard on over the last several years of my personal development journey because it's one thing picking good habits that are going to help you and change your life and improve your wellness, but actually, the most important thing is getting consistent with them.
Getting consistent with new habits is probably the hardest part about it, because we do it a couple of days then we miss a couple of days and we think oh, what's the point we've missed a couple of days you might as well stop now. Or sometimes life gets too much and we haven't got time or we feel we haven't got time. We feel like we've got too much going on so our wellness habits take a backseat.
There are so many things that could get in the way of us getting consistent with those habits. But for me having this habit tracker and believe me I've tried a lot I've tried bullet journaling, memos on my phone and physical lists. I've tried a lot and this is the most successful one that I've used.
Now just to put this into context, it's a spreadsheet on my laptop and I don't use my laptop every single day, or at least I never used to, it would be normal for me to go a week without turning my laptop on. Now I turn it on every single day because of the motivation of ticking that box. For me that is such a big motivator and I know that a lot of other people feel the same. So if that's something that you get motivated by then this habit tracker is going to be something that's gonna really help you as well.
What's included in the habit tracker
You can set your daily habits. I've currently got 10 on mine, and you can pick however many you want it is literally unlimited. I will just read you mine so that you know what kind of thing to do. I have a mix of my wellness habits and a couple of social media reminders.
Meditate & visualise
Journal
Read
5000 steps
Self-care
Pin on Pinterest
Post on Instagram
Daily supplements
Moisturise face & body
Only 1 sugary snack
I've done this since November now and it's now January so I've had it for three months and in those three months I can hand on heart say that I have been much more consistent with my habits than I would have been without it and that I had been before.
For example I've meditated and visualised, read and taken my daily supplements every single day since. Throughout January there have only been four days I have had more than one sugary snack and believe me for me that is a huge achievement, normally like five or six sugary snacks is the norm so to only have one is a huge improvement on that.
There have only been five days that I haven't journaled. Journaling is one of the habits that I absolutely love, but because I do it at the end of the day, sometimes I'm too tired, but I'm doing it so much more now than I used to before this habit tracker. I will be honest, even though I was using my own journal and I find it so so helpful, I was only doing it about three or four times a month. So to go from that to doing it 25 times a month obviously is a huge improvement. Even though it's not 100% that's not always what we're looking forward to looking for an improvement.
Track your new habits
The habit tracker gives you percentages, which for me is hugely motivating. Daily percentage, weekly percentages and monthly percentages. Now, this is again just hugely motivating for me, I want each week to be better than the week before, each day to be better than the one before, each month to be better than the month before.
It also does habit streaks so it will tell you how many days in a row you've done that habit. It tells you what your longest streak was and what your current streak is. Again, really motivating because you don't want to break that 100% streak. I cannot emphasise enough how motivating this is.
Then if that wasn't enough, which it probably was, there's also rewards for 100% days at the bottom of your habit list for the day. There is a space for a reward, you can put anything you want in there and when you have 100% day it turns from pink to green and you get your reward. So that's super exciting as well and something just as a little bit of extra motivation.
This is the habit tracker I've been using for the last three months and it's something that I found really, really helpful, it's been a game changer. It's completely transformed how consistent I am with my habits. As a result, it has helped my mental and physical health, wellbeing, mood, mindset, confidence in all areas of my life. It's really powerful. It's really really been helpful to me.
Extras in the spreadsheet!
Alongside the habit tracker this spreadsheet also has a goals section so you can do your overall year goals, then plan some daily, weekly and monthly habits. You have your general weekly goals and general monthly goals as well within the habit tracker so again, tick boxes so you can tick each one as you do it, this is good for things like cleaning or chores or even work deadlines, you can use it for so many things.  There's even like a bill section on there as well. I don't use that because mine are all direct debits but if you pay your bills manually there's a bill section for you too.
When I bought this from a girl called Emily I loved it so much. I literally messaged her and was like have you got an affiliate program for this because I really need to show this to my audience. She didn't have one but she was like that's a really good idea, I'm gonna set one up. So she did and quite a few of you have already ordered your copy through my affiliate link. I know that you guys are enjoying it too, so that's really good. Here's the link to order yours, let me know how you get on because it's been amazing for me and I can't wait to hear if you have the same results.
Lucy J Smith is a Mental Health Advocate, Author of the Stand Up To Anxiety Book and creator of the Mental Wellness Club. After her own struggles with severe anxiety, Lucy found ways to understand and manage her anxiety and continues to manage it using personal development, self-care, routines and having an anxiety toolkit.
Related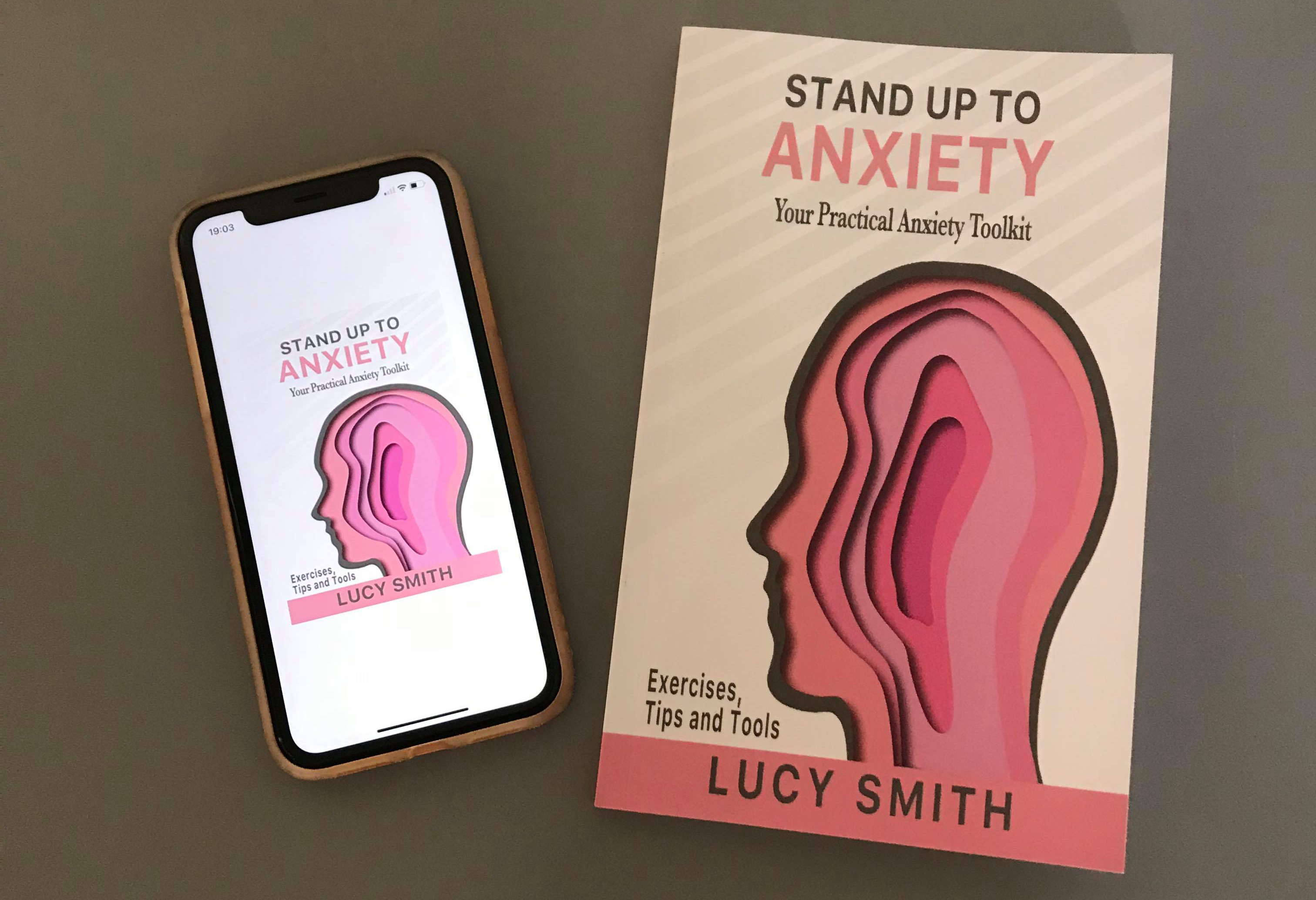 Is anxiety holding you back?
If you are struggling with anxiety right now, this book will be so helpful to you! It is based on my own experience of anxiety and panic attacks and talks you through the steps I took to understand and manage my anxiety.

Get the first chapter of the Stand Up To Anxiety Book for free
Enter your email below to get it sent straight to your inbox!
By entering your email address below you are agreeing to receive weekly emails from Lucy.